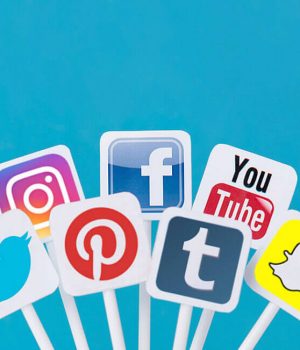 Consider investing as little as 6 hours each week to boost your company's visibility, traffic, and revenue at little or no expense. That's correct! Approximately 90% of marketers said that social media provided enormous visibility for their business, and this is just one of its many benefits. Social networks are becoming an important component of any marketing plan, and the advantages of utilizing social media are so enormous that anyone who does not use this low-cost resource is passing up a fantastic marketing opportunity. It's clear that social media marketing in Portland is an important component for success, and many marketers recognize it as a potential platform for company development. Some of these experts, however, are uncertain of which techniques to use or if they are successful. According to Social Media Examiner, about 96 percent of marketers are actively engaged in social media marketing, yet 85 percent are unsure which tools to utilize. With our assistance, we will clear up any misunderstandings by fully outlining the benefits of utilizing social media to promote your company.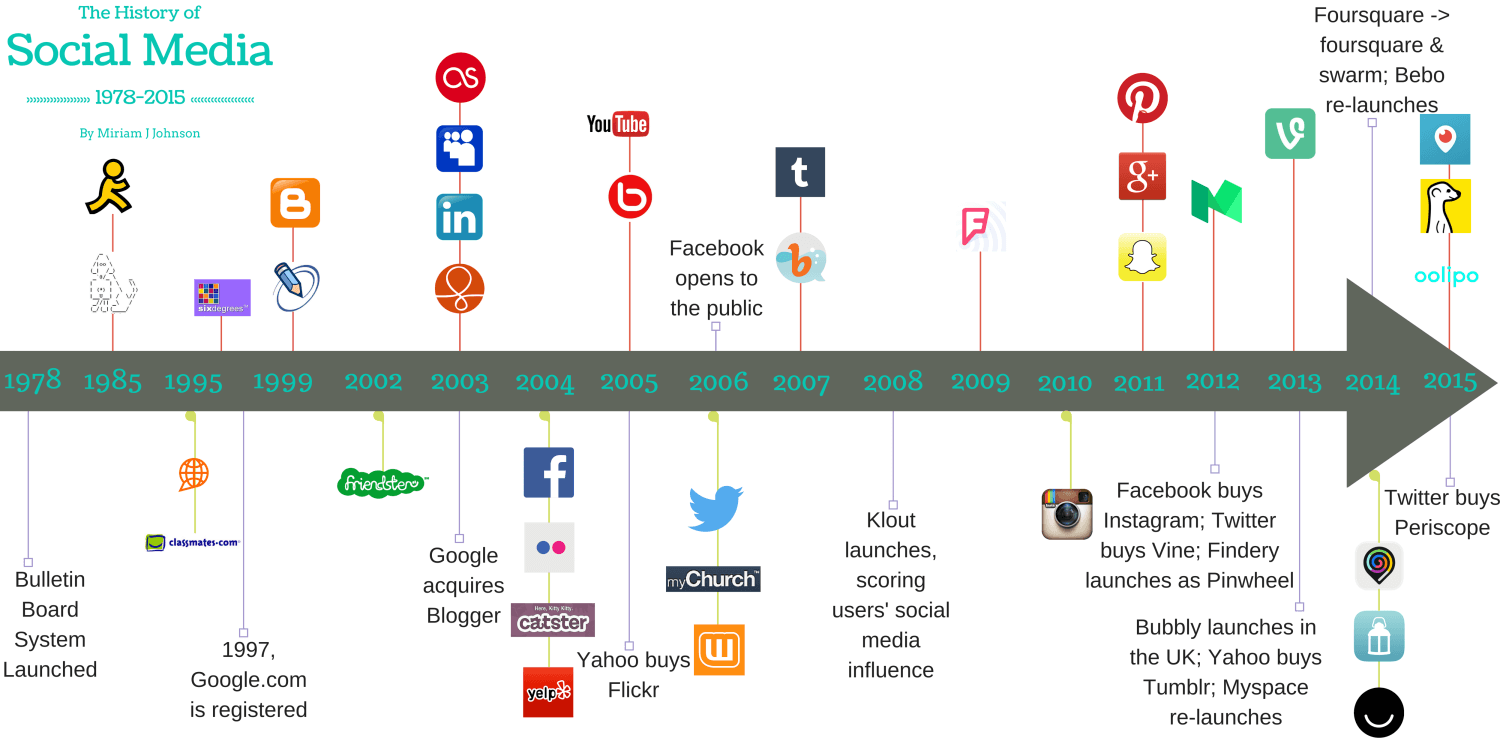 What is Social Media Marketing?
The technique of utilizing social media to identify and engage with your audience, develop your brand, and generate income is known as social media marketing. To be successful in social media marketing, businesses must produce genuine content that is targeted to their audience's needs and interests, monitor engagement rates using analytics, and utilize this data to constantly improve.
Brands utilized social media marketing in their early days to direct people to a company's website in the hopes of selling a product or service. Social media accounts, on the other hand, are now seen as an extension of a brand's website; the material should be created for and uploaded directly to a social media platform to improve the probability of user interaction and satisfy social media algorithms.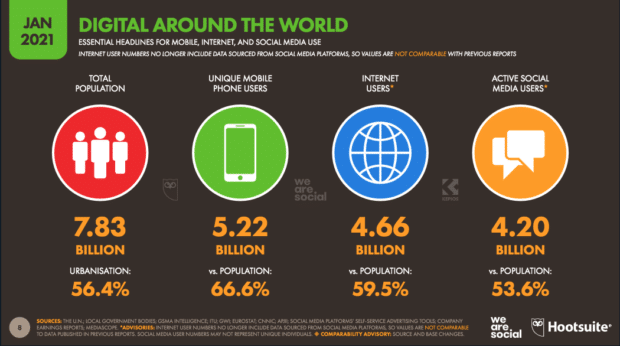 Benefits of Social Media Marketing
1. Increase Trustworthiness And Brand Recognition
The internet can be a hazardous place; the burgeoning world of E-commerce has turned it into a virtual playground for hackers, fraudsters, and cyber-criminals. These crimes are classified into three types: purchasing scams, identity theft, and monetary theft. According to European Commission statistics, 56 percent of those polled had encountered at least one of these kinds of fraud/scams in the past two years.
As customers gain confidence in dealing with online risks to their privacy and security, they seek signs of reliability before engaging in interactions with a new and previously unknown company.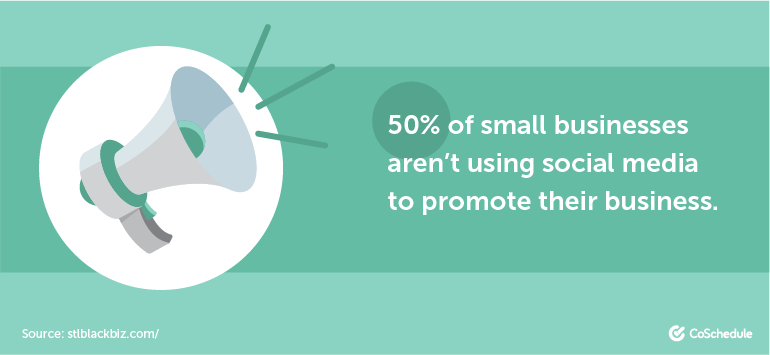 54 percent of social browsers examine business social media sites during the contemplation stage of the buyer's journey. According to research, having an active, organic social media presence that provides a consistent picture of your branding may increase consumer trust.
2. Increases Sales
Social media has been shown to have a greater lead-to-close rate than any other type of marketing. With more exposure via social media sites, your business has more chances to convert prospective consumers into real customers. As a result, utilizing social media platforms in marketing may be very helpful to companies.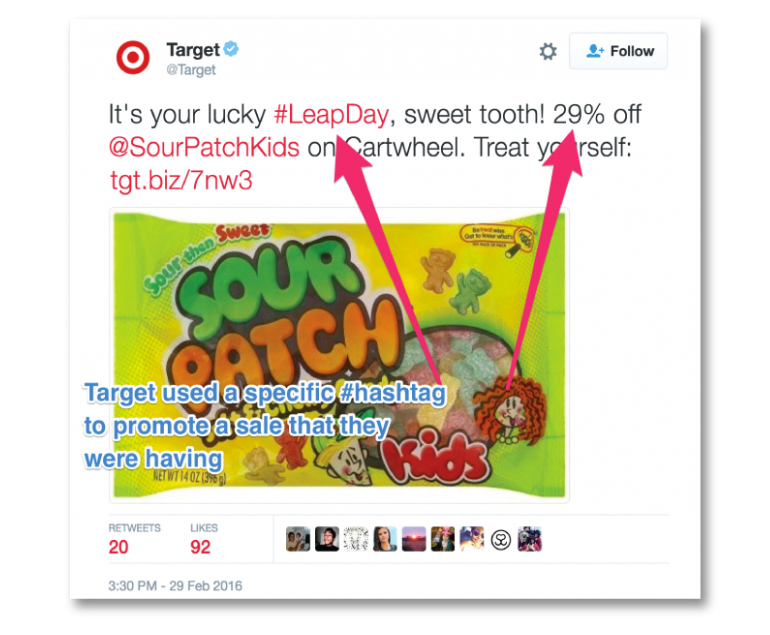 3. More Inbound Traffic
Your inbound traffic will be restricted to your regular clients if you do not promote your company on social media. People who are acquainted with your brand are more likely looking for the same terms for which you currently rank. You'll have a lot more difficult time contacting anybody outside of your loyal client group if you don't use social media in your marketing plan. Every public profile you add to your marketing mix serves as a portal to your website, and every piece of content you publish represents another chance to gain a new client. Social media is indeed a melting pot of individuals from all origins and habits. Distinct individuals have various requirements and think in different ways.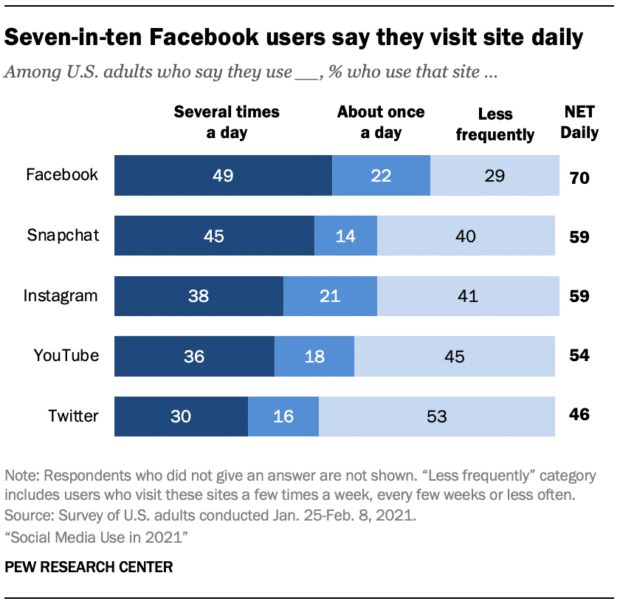 4. Improved Search Engine Rankings
Although publishing on social media may increase site traffic, more work is needed to achieve substantial results. Search engine marketing is critical for increasing page ranks and driving traffic to your company's website. While social media does not directly boost search engine results, according to Social Media Examiner, more than 58 percent of marketers that have been utilizing social media for a year or more still perceive better search engine ranks. Having the ability to rank in the top places for your keywords will change your traffic and continue to provide good outcomes for your company. Let's face it, everyone uses Google to get information, and they're unlikely to go beyond page 1 since their response is usually on the first page of results.
5. Discover How To Connect With Your Audience Using Social Listening
Social listening is the act of monitoring discussions about particular subjects. It helps you learn what is essential to your target audience and discover trends they are following. You'll learn about their concerns, which will help you develop material that solves them. You may also choose the tone and language your target audience will use. Examine Burger King's Twitter account. They utilize the same language as the younger Twitter audience to express themselves in a funny way stuartkerrs.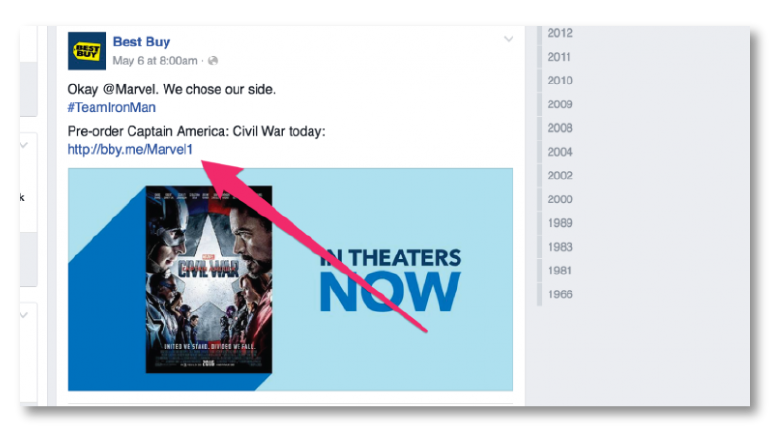 6. Cost-Effective
Social media marketing may be the most cost-effective component of an ad campaign. Almost all social networking sites enable you to join up and establish a profile for free, and any sponsored promotions you want to invest in are very cheap in comparison to other marketing methods.
Being cost-effective is very beneficial since it enables you to get a greater return on investment while still having a wider budget for those other marketing and company expenditures.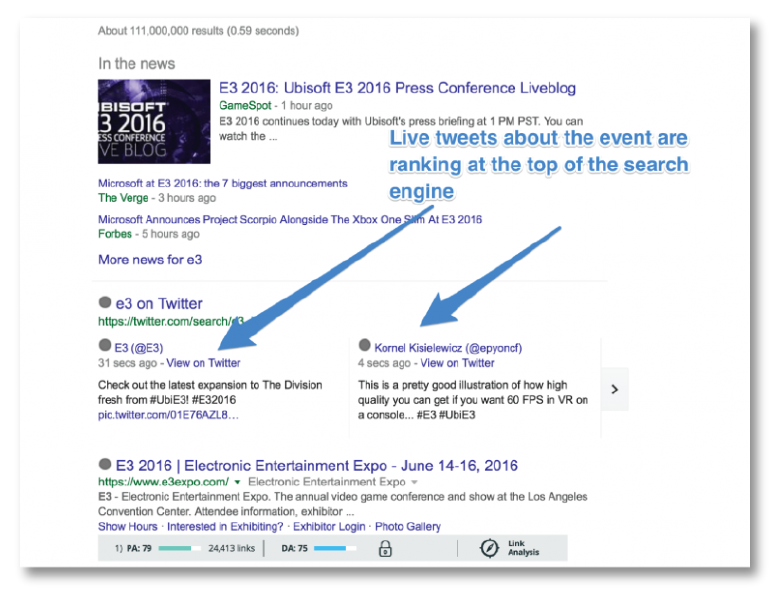 If you decide to utilize paid social media advertising, start modestly to see what results in you may anticipate. Fine-tune your approach and experiment with raising your budget as you acquire confidence.
7. Establish Your Brand As A Thought Leader
According to the 2021 Edelman Confidence Barometer, although there has been a recent shift toward mistrust of government, non-governmental organizations, and the media, business is an institution with a 61 percent degree of trust. People turn to businesses for insights and information… and there is no better place to offer it than on social media. Whatever sector you are in, social media allows you to build your brand as a thought leader—the go-to source for knowledge on subjects relevant to your specialty.
When it comes to establishing thought leadership, LinkedIn—particularly the LinkedIn Publishing Platform—is a fantastic place to start.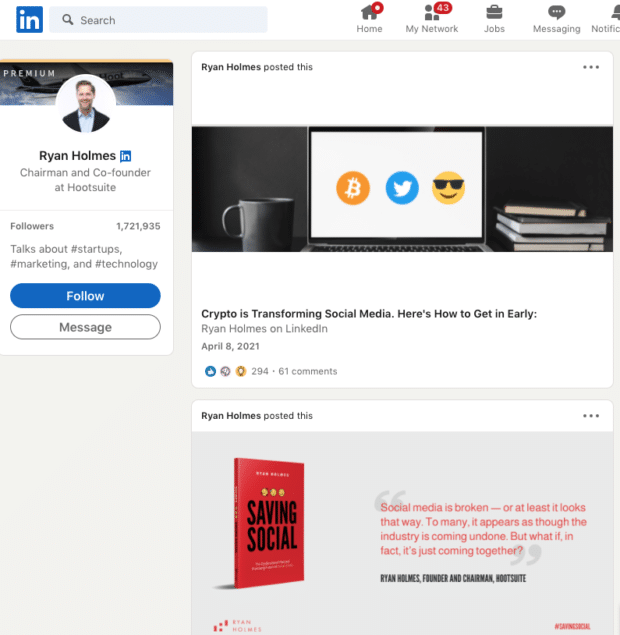 8. Higher Conversion Rates
Increased exposure means more conversion possibilities for your company. Every blog post, picture, video, or remark has the potential to drive traffic to your company's website. Through the use of a humanization element, social media marketing enables your company to make a good first impression. When businesses engage on social media by sharing content, commenting, and making status updates, they personify their brand. Individuals prefer to conduct business with other people than with corporations. Over 51% of marketers said that taking the effort to build connections with customers resulted in increased sales. The better impression you create on a visitor, the more likely they are to remember your company when they have a need for your product or service. According to studies, social media has a 100 percent greater lead-to-close rate than outbound marketing.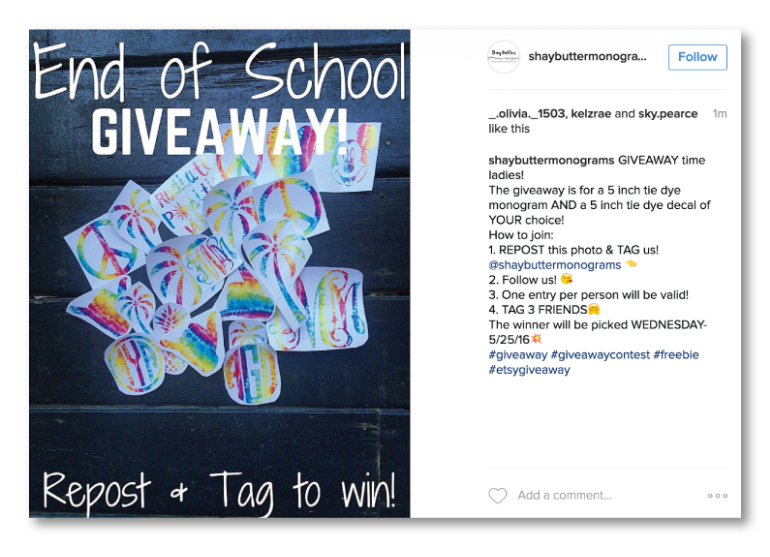 9. Better Customer Satisfaction
Social media is a networking and communication tool. It is important to personalize your company by giving it a voice on these channels. When customers make comments on your site, they want to get a customized response rather than an automated one. When you engage with consumers on social media one-on-one, they become more loyal. Loyal clients spend more money with you, remain with you longer, and recommend you to their friends.
Even when responding to a customer complaint, a company that is committed to customer happiness and takes the time to write personalized responses will be regarded positively.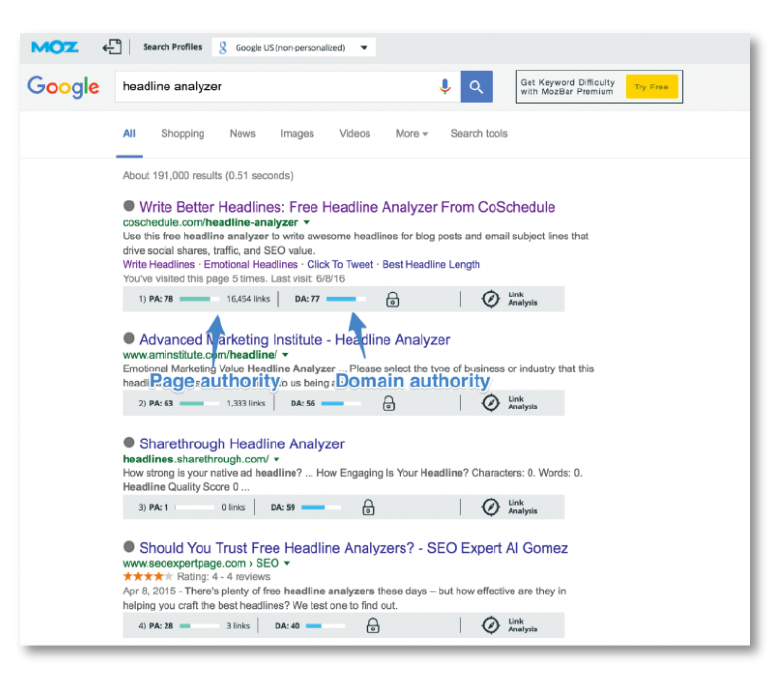 Follow Techiemag for more!