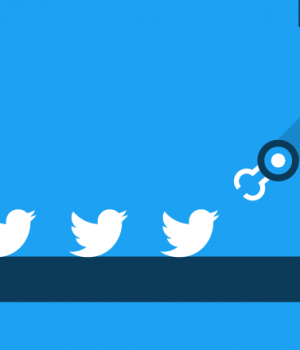 Are you tweeting great content but still not able to get more likes? Well, you are not alone. With more than 353 million monthly active users on Twitter, you can sometimes get lost in the crowd. But you don't have to worry, in this article, we will talk about the top 5 ways to maximize the visibility of your tweets in 2021.
Having a robust Twitter presence is very essential for your brand as it helps you attract a large part of your potential customer base. However, getting visibility of your tweets can be a hard mountain to climb. And that is why many brands and users often look to buy Twitter followers to gain a higher reach on this platform. There are some of the best places to buy Twitter followers and likes, so you can always take advantage of this option. 
But here we will tell you some amazing tips to gain more Twitter followers without spending a penny. The first thing you need is a highly effective Twitter marketing strategy to catch your audience's attention. 
We've got you covered, here are 5 amazing ways to maximize the visibility of your Tweets in 2021. 
Post Unique Content on Trending Topics
Align your content with the trending topics on the platform as it will help you gain more visibility. If you are aiming to boost Twitter following, make sure your content is well researched and high-quality. Use different formats like videos and stories to catch more attention. 
Having a content strategy will help you to create captivating content. Schedule your content with a social media content calendar to save time and utilize it to focus on other marketing strategies.
You should also pin down your viral tweets on the top of your profile. In this way, when someone visits your profile, that's the first tweet they will see. Therefore, make sure it's appealing so that the visitors turn into followers. 
Tweet Consistently
Stay active on Twitter and post often to keep your tweets on the top. You can manage the consistency of your tweets with the help of a content calendar. It is a great way to schedule your content in advance, so that you don't miss the peak posting hours. You can also create and preview your content before posting it. 
Post at least 10 times daily on your Twitter account, this will help you to increase your engagement rate. Retweeting others' content that is relevant to your brand can also make a difference. Just make sure you don't spam your followers' feed by posting irrelevant and vague content. 
Leverage the Power of Hashtags
Twitter without hashtags is like a brand without a product. Add relevant hashtags to your tweet to garner attention from followers. The main aim of using hashtags is to easily get discovered by users. It helps you grasp a chance to get in the feeds of non-followers also. 
Tweet on trending hashtags to maximize the visibility of your tweets. Make sure it covers your targeted topic. There are numerous benefits hashtags offer. 
However, there are certain things you need to keep in mind while using them. Don't spam your content by using too many hashtags as it can lead to negative consequences. Avoid the use of generic hashtags and add hashtags that make sense for your brand. 
Go Viral with Customized ad Campaigns
Unique ad campaigns can take your Twitter account to a whole new level of success. Advertising your brand on Twitter will help you boost your audience, and promote your products. With more followers, you never know when your tweets go viral. 
The ad campaign will help you to feed two birds with one scone as it will allow your tweets to gain more visibility and also help you drive higher traffic to your website. 
Customize your ad campaign and use fun ideas to catch more attention. Through campaign results, you can also get detailed analytics of your content, customer preferences, and various other aspects. 
Run a Twitter Poll
A Twitter poll is a great way to catch the attention of your followers. Through the poll, you can ask questions and offer four choices for the answer. It is one of the greatest ways to engage with the audience as when someone sees a poll in their feed they are most likely to answer it. Make sure the polls are interesting and relevant to your brand. 
Twitter is all about expressing opinions, and Twitter polls can be a great way to get the feedback and opinions of your customers. It is a great way to know customer preferences instantly.
Final Words
You can simply add a poll by clicking on the "add poll" icon in the "Tweet compose box". Type your question in the main compose box and insert options in the "choice box". You can add up to four options in one poll. 
So, there you have it 5 smartest tips to maximize the visibility of your tweets, increase engagement rate, and build robust brand presence. 
Growing on Twitter can be a real challenge but we hope with these smart twitter hacks, you can attract new leads and potential customers. So, what are you waiting for? Start using them now and fully utilize the power of Twitter marketing by applying these tips to your Twitter profile. 
Follow Techiemag for more!