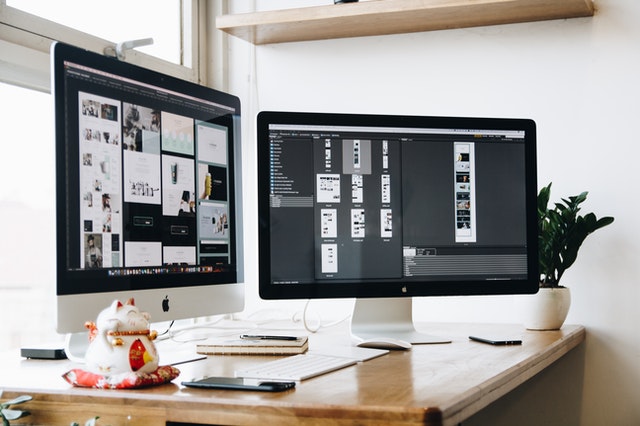 In the ever-evolving world of SEO, new terms and linking strategies have been cropping up all over the place, forcing online marketers to try and stay on top of each new marketing method, while everybody else is left scratching their heads as to what these new terms might mean. Niche edits are one such term that has gotten SEO pros excited, and while it might have been around for a few years, it's only recently that this particular term has become widely used. 
To describe niche edits in the simplest way, is to describe them as contextual anchor links that are attached to aged pages, contents and posts of a high quality. Once known as 'contextual links', niche edits are part of a group of links or site-building strategies and are already listed and recognized by Google.
What are the origins of niche edits?
While the true origins of niche edits may never be known, what we do know is that someone, somewhere, first discovered them by editing the content of a website after it was just posted. They then went on to anchor new and relevant information, names or links to it. 
Branding went on to become the simplest way to enable customers and users to distinguish this type of SEO from other types of blogroll or footer links, and many professional SEO strategists have gone on to adapt this method with great success. 
How exactly do niche edits work?
Working in much the same way as regular content editing with the author or website owner's full permission, irrespective of how old the content may be, niche edits begin with creating backlinks to websites in a circular manner, something known as a 'link wheel'. 
So, instead of you creating your own, new content and placing or injecting a link into it, niche edits are linked to a pre-existing piece of content with the owner's consent. 
What is the value of niche edits?
A backlink placed in a new piece of content such as a guest post isn't as valuable as one placed on an old, established page, and it's here that niche edits show their true worth and become extremely valuable as part of an SEO strategy. Using this backlink service can garner traffic to a site, build the credibility of a business and its brand, and help it rank much higher in the SERPs. With this in mind, making niche edits part of your SEO strategy could see your business gain an entirely new audience or significantly build upon your existing one. 
If you're working with an SEO marketer or agency, they'll doubtless already be focusing on this highly effective strategy– if they aren't, give them a gentle push in the right direction!
'Black hats', 'white hats' and 'gray hats' explained
Avoiding certain types of niche edits that aren't credible, is vital for any successful SEO marketing strategy, and we look at each one in a little more detail below:
White hat niche edits
These work with traditional outreach strategies like broken link building, and are the safest, most reliable type of niche editing and global marketing. If you're seeking to outsource your online marketing and expand your reach globally, choose a company that promises to offer white link building of high quality.
Black hat niche edits
Always bad and never safe, some reputable SEO marketers provide their clients with websites that have been previously been hacked, for anchoring or injecting niche editing backlinks. Even today, black hat SEO services are selling hacked or used links and describing them as niche edits; a practice that is carried out without the owner of the content's consent and permission. This type of marketing should always be avoided.
Gray hat niche edits
Sometimes referred to as gray hat marketing or niche editing, this is for anyone wanting to keep their methods safe and involves clients paying for the outreach while the agencies carry out the marketing. Be warned though, that some sellers of curated links can access many, many websites and have the ability to edit their content without due care, and in many cases, without the site owner's knowledge and consent. 
Aren't niche edits just hacked links?
Neither hacked nor inserted, niche edits are built, and the practice simply involves editing old content to new, with the full knowledge and permission of the owner. Services offering black hat niche editing and marketing (while of course, claiming otherwise, to gain your trust) must be avoided at all costs, while due care and attention must of course be taken when selecting white and gray hat marketing methods and service providers.
Final Words
Arguably more powerful than guest posts, niche edits are a proven and effective method of SEO that may have been around for a while but have been honed over the years to make them a valuable component of any successful SEO strategy.
Follow Techiemag for more!