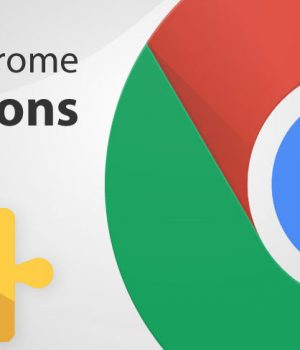 Google Chrome has a large variety of SEO tools that can make the marketing process very easy for you. The main issue is that all these extensions have slightly different functions and purposes. Hence, you need to do proper research before installing anything new. It's better to have clear goals if you expect your SEO tools to meet your needs. With such an approach you will not end up with unnecessary expenses, waste of your time, or worse, your faith in Google. The right extension can help you do your work faster, better, and more efficiently. So it can be a really great thing to have at least one of those, or better a combination, installed in your browser. To see what options you have, you can read this guide on the best SEO extensions for Google Chrome. We at TechieMag has compiled a list of best SEO extension for Google Chrome
GrowthBar
Let's start with the simple but effective SEO tool, GrowthBar. This extension doesn't require much learning or customizing. It gives you access to important SEO data right away. So if you need to learn what keywords work for certain websites on the spot, this tool is for you. Simply open any webpage you want and see what keywords work best there. It also can provide you with additional data about the site, such as difficulty score, word count, and more. Basically, GrowthBar can provide you with all the basic metrics for your future work. The tool will cost you only $29/month. You can have a 5-days trial before making a decision to purchase it. 
SEOStack Keyword Tool
If you need some help with keywords generation, look no further. SEOStack Keyword Tool can replace a marketing team in this area. The tool works by analyzing autocomplete suggestions in searches. It's simple and very effective. What else to wish for? This will make your work super easy, fast, and cheap. 
vidIQ Vision for YouTube
Marketers who primarily work on Youtube should consider getting vidIQ Vision for YouTube. It is a great SEO tool for all vloggers who want higher ranks and views. The extension can help to generate higher rates of subscription and even likes. Basically, this tool analyzes your page, goes through your content, and shows where you are doing a good job and where you need improvements. It is an irreplaceable helper when you want to upgrade your YouTube game. 
What's more, vidIQ can also analyze the content of other videos in your niche. This data can help you create better content for specific targeted audiences, based on the high ratings of similar videos. A free version of the extension has all the necessary functions you may need. though, of course, you can pay for an upgraded version and additional tools.  
MozBar
MozBar is another SEO extension that allows you to have insights on various web pages. Beyond that, MozBar can deliver extremely valuable data such as domain authority of a website and Search Engine Results Pages (SERPs). Overall, everyone in SEO should get MozBar to track such metrics. Why not? You only need Google Chrome to operate it. The extension makes your life so much easier. Especially since this extension is completely free. Having this tool will take away any need to pay someone to do homework on such data. You'll have all you want in a few clicks. 
FindThatLead
This SEO extension works not the way you'd expect. As the practice shows, to generate higher views of your web page is to have robust blogger outreach. Though, it's not so easy to generate a strong offer outreach. Fortunately, many apps can provide you with such services. FindThatLead is one of them. This Chrome extension will help you. Sometimes you find yourself in a situation where you can reach out to bloggers in your niche who will be crucial to your future success. Well, this extension will find all the contact information for you in no time at all. It will quickly search for any contacts these bloggers have ever mentioned on any webpage, like Facebook or LinkedIn. Don't worry. It's not a privacy violation if it's them who have put their emails online in the first place. If you are not going to use it too often, you may even stay on a free plan. The program has a special bonus system for its customers, though. 
The bottom line
Overall, there are plenty of SEO extensions in Chrome. Some of them repeat themselves when some provide you with unique features. Most of such SEO tools offer you completely different functions and data. Overall, we recommend spending some time researching the most appropriate options for yourself. Picking the tools you are comfortable to work with is crucial for the quality of your work. As you can see, for a good marketing strategy, you may even need more than one of these tools. So go ahead, and try them all before making your mind.