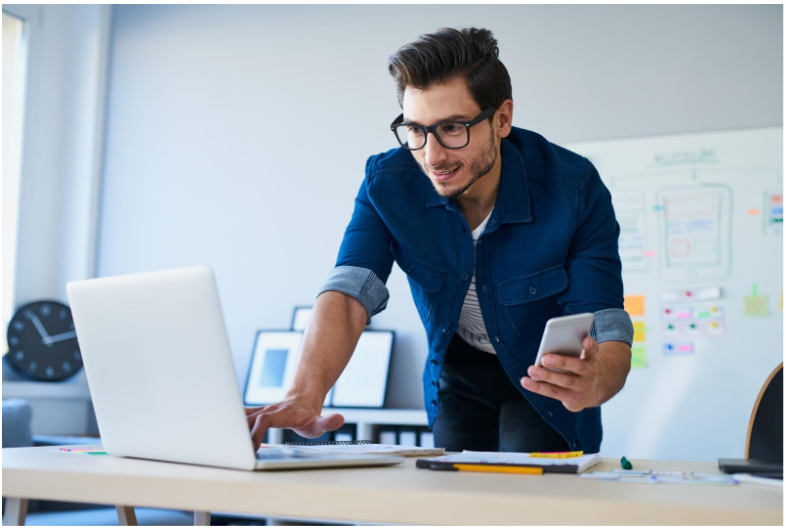 If you're just starting as a small business, technology today is your greatest ally. Here are some of the best apps for small businesses you should be using.
A large number of apps for small businesses can seem confusing when you're first wading into the waters of entrepreneurship. However, the longer you spend on these platforms, the more potential for scaling your business you realize.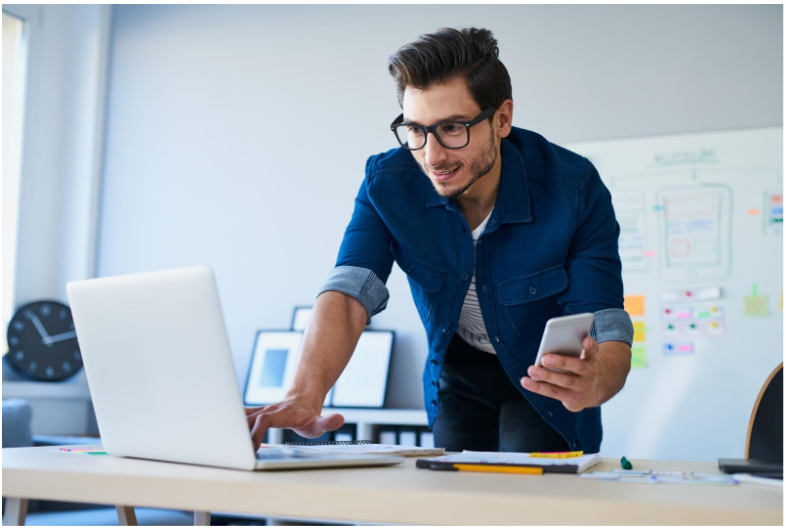 In the following article, we'll be spotlighting the six apps your small business absolutely must possess from the get-go. These range from time and project management to payments and organization. Let's get started!
1. RescueTime
Your collection of small business apps will help save you time for certain. That said, it's important to realize how much time it's saving you as well as the amount of time you're spending on each application.
Knowledge of where your time is going is the founding principle of RescueTime, an app that offers a unique insight into the behaviors of employees and freelancers that work for your company. RescueTime has been singled out by the New York Times, Washington Post, and PC Mag as being among the best time-trackers in the business world. 
2. PayPal Here
Another of the apps business owners must come to terms with is a payment-processing application. For our money, PayPal Here has one of the best infrastructures to process both online web payments, mobile, and traditional credit cards. Take payments from anyone, anywhere, with a reasonable processing fee and low startup costs.
3. PieSync
This application developed and released by HubSpot is sort of a catch-all for the top business applications in your tech stack. PieSync's job is to help you organize all the other applications you're using. With it, you can enjoy two-way sync of contacts, leads, and companies with whom you do business. 
PieSync consolidates information to eliminate duplication of these items. It also provides much deeper insight into the nuts and bolts of how you do business. 
4. Trello
Trello has remained one of the most popular business apps on the market because of how easy it makes it to organize and communicate with your team on project management goals. Trello syncs across different operating systems and devices so your team can update and share files and information from anywhere on the planet. 
5. DropBox
DropBox is the classic business app that allows you to share large files across multiple platforms and email. Simply upload the file to your DropBox, create a link for it, and shoot it from one colleague or co-worker to another without having to duplicate large files or host your own storage. 
6. MailChimp
If you're a business owner and don't have a MailChimp account, you're leaving a lot of value on the table. That's because MailChimp allows you to build email lists, easily segment them into different groups for better control over your messaging/marketing pipeline, and send and receive responses more effectively. 
These Apps for Small Businesses Will Take Yours to Larger Stage
Scalability and productivity are cheaper and easier to produce than ever before, and it's largely because of the apps for small businesses that we've presented here. If you're ready to take your small business to a larger stage, then get your accounts set up immediately and start migrating your employees to them.
Extra App Tip Some of the apps mentioned above are possible to integrate into complex CRM software. There are hundreds of CRMs, and it depends on your need which one is the most suitable for your business. An example of a higher level of integration is CRM software, which is implemented into mailing tools like Outlook in Microsoft Office 365. One of them specialized for a small or medium business is eway-crm.com. Anchor
Best of luck as you do so! For more tech tips and considerations, check out some of our additional posts.
Follow Techiemag for more Technology and Business News.