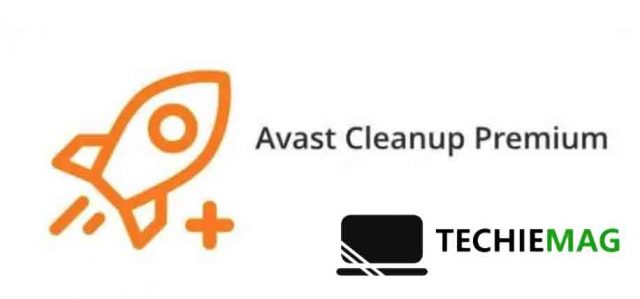 With time the computer devices tend to slow down because of lots of clutters such as unnecessary files, unrequired applications, broken registries, and more. It becomes difficult for a regular user to clean up the mess and make the computer operatable. This is where cleanup programs such as Avast Cleanup comes into action.
Avast Cleanup is one of the popular PC cleanup and optimizing applications. Those who doubt whether Avast Cleanup is safe or a virus should know that it is developed by one of the top security apps provider companies – Avast. The Avast Cleanup helps you in speeding up your old PC by clearing the unnecessary files, broken registries, temporary files & folders, and other junk files.
However, to utilize the full potential of this PC optimization application, the user must get the Avast Cleanup Premium. The Avast Cleanup Premium costs $59.99 per user per year, which might be too expensive for many users.
If you are one of those users who does not want to spend $60 per year on a cleanup program but still wants Avast Cleanup Premium for free, this post will guide you on how to get that.
Features of Avast Cleanup Premium?
Before getting the Avast Cleanup Premium, it is essential to know its essential features. Here is the list of that:
Avast Cleanup can speed up the computer by cleaning browsers, removing bloatware, deleting broken and unnecessary registries, closing the unnecessary apps that are active in the background, removing the shortcuts, one-tap optimization, and more.
Users who are running out of hard disk space can free up some of it by Avast Cleanup Premium.
Many Potentially Unwanted Apps (PUAs) get unintentionally installed in the system, taking up valuable space and conduct malicious activities. Avast Cleanup Premium can remove such applications from the system.
The browsers of the system accumulate lots of caches and cookies, making them sluggish. Avast Cleanup Premium comes to the rescue and removes all unnecessary data from the browsers.
Avast Cleanup Premium can detect power leaks and stop the apps when they are not in use.
Disk Cleaner performs an in-depth scan to find and remove installation waste, cache, and temporary system files that take up valuable disk space.
The latest Avast Cleanup Premium also comes with the software updater feature that regularly checks and updates your system's applications.
The application also includes tools for beginners to solve PC problems.
System Requirements for Avast Cleanup Premium
Operating System: Windows 10, 8/8.1, 7 sp1 or higher
Processor: Intel Pentium 4 or AMD Athlon 64 processor or higher
RAM: 512 MB (minimum)
Hard Disk Space: Minimum 400 MB of free hard disk space
Active Internet Connection for downloading and installing the application.
How to get Avast Cleanup Premium for free?
Now we will discuss some ways to get the Avast Cleanup Premium for free.
Get Avast Cleanup Premium Free from Official Site
If you require the Avast Cleanup Premium Program just for one-time use of several days, you can get the 30-days free trial from Avast's official website. Here are the steps for that:
Launch any web browser application on your device.
Visit Avast's official website and navigate to the Avast Cleanup section.
On the Avast Cleanup page, click on Download Trial to download the installer.
Click on the installer to begin the installation of Avast Cleanup.
Click on the INSTALL NOW button.
After the installation is completed, on the Avast Cleanup Premium dashboard, click on Menu and choose My Subscription.
You can see that your premium subscription has 30 days left.
Download the other version of Avast Cleanup Premium
If you require the Avast Cleanup Premium for more than 30-days but don't want to buy the subscription, you can download the other version from any pirated site that provides other software. You can also get the other Avast Cleanup Premium from the Torrents site easily.
However, it is highly advised not to get the software programs from the pirated sites and torrents. Such platforms contain infected software that might introduce malicious programs and codes to the system.
Use the Publicly Available Product Keys
To activate the Avast Cleanup Premium for free, you can use the publicly available product keys. Though it is highly unlikely that such product keys would work, you can always give it a try and might get lucky.
Conclusion
Avast Cleanup Premium is a great utility application for computer users, especially for users with old and low-end devices. If you regularly require it for your device, you must buy a genuine subscription from the official site. However, if the Avast Cleanup Premium subscription is too expensive for you, you can buy it from authentic third-party software vendors like WorthWagon.
Follow Techiemag for more Latest Technology Business News.