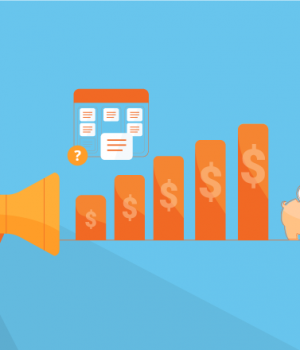 No matter the size, scale, or nature of your work project, when it comes to project management, being able to effectively manage, organize and keep track of your work is essential in making your project a success. 
One of the key factors of successful project management software is a strong team communication tool – and with the rise in remote working, it's important that dispersed team members have the right tools to stay connected with each other and work efficiently on projects.
Read on to discover why using a project management tool is a beneficial way to keep your projects running smoothly.
What does project management software do and why is it useful?
Project management software is an online digital workspace that is designed to help individuals and teams plan, organize and manage every step involved in a project – and allows team members to share ideas and give updates on the tasks they're assigned to. These tools usually contain helpful task management features to keep you on track and others informed of your work, such as deadlines and the progress of a task. 
The best tools allow you to easily collaborate with your team and manage every aspect of a project from start to finish. Particularly when working from home, using a project management tool is a really useful way to ensure you keep working as efficiently from home as you would from the office. With many projects requiring a huge amount of teamwork, these tools allow teams to collaborate and share documents easily and keep their colleagues informed of any progress on tasks.

It's also common for managers to handle multiple projects at any given time. Without using a project management tool to keep track of various deadlines, it's likely that you'll end up wasting a lot of time keeping all the plates spinning and that your productivity will dip with communication likely being spread across various different email threads or instant messaging software.
What are the advantages of using project management software?
One of the key advantages of using a project management tool is the level of efficiency and productivity they can bring your work. The best tools are the ones that are designed to make your life easier, so you can successfully plan your workload and communicate with your team without extra hassle. 
Project management software, such as Ayoa, help cut down the amount of time you spend app-switching between different software by providing a powerful, all-in-one solution to your project management needs. It gives you a central place to store your ideas safely, meaning your entire team can have access to any resources they need that are related to the project. This is particularly helpful for when certain members of the team are out of the office, as it saves your colleagues from being left short without a document or file that only one other person has access to. 
Easy collaboration
Ayoa also hosts a variety of team collaboration features designed to make working on projects together with a breeze. With their instant messaging feature, Ayoa chat, teams can create a group and direct chat messages directly within the app. Teams also have the ability to create a group chat instantly with people added to a particular task board – meaning you can chat with those directly involved in a particular project so you can ensure everyone stays on the same page.
Alongside instant messaging, Ayoa also enables users to collaborate directly on tasks and work together on mind maps or whiteboards to brainstorm ideas, by adding comments, votes, and more directly onto tasks or mind map branches – as well as powerful video chat functionality, which is perfect for conducting team meetings or quick catch-ups. 
Working on the right tasks
When it comes to making your project a success, it's important that you're working on the right things – and having a project management tool that enables you to not only plan your project but encourage innovative thinking is a great way to help reach your goals. Ayoa helps you to manage projects right from conception to delivery. It's powerful mind mapping and whiteboard features are a great space to conduct creative brainstorming sessions for your team to flesh out your project ideas and ensure you're focusing on the important tasks. 
Instant updates on task progress
Once you've conducted your initial brainstorming with your team, you can then start to put a plan behind your project ideas by turning these into a collaborative task board. In Ayoa's task boards, you can create tasks and organize them into specific categories to help keep your team organized. Each task also contains a bunch of helpful features to keep you on track and your team informed, including due dates, checklists, notes, progress indicators, and more.  
Final Words
So, when looking for the right project management software for your team, remember that having a tool that will help you collaborate effectively and easily plan and track each task across your team right through to completion will be key to helping you drive your projects to success.
If you like the article then follow Techiemag for more content.