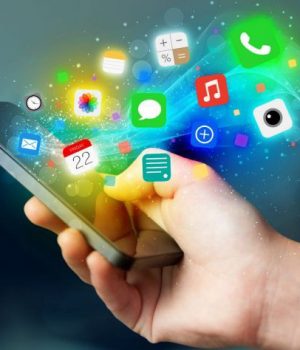 Email is the hot favorite outreach channel, and this is very well reflected in the fact that over 319.6 billion emails are sent on a daily basis. A lot is discussed on how to maximize the benefits gained; the importance of email signatures in email templates is seldom appreciated. 
An email signature is located at the lower end of your message, near the P.S. section, and it does get ample attention. However, marketers tend to make mistakes while designing email signatures which amounts to a lot of opportunities lost. In this article, we will walk through five of the most common email signature mistakes that you should avoid to make the most from your email signature. Let's get started.
#1 Adding Too Much Information
A productive and powerful email signature needs to be crisp, informative, and short. Many professionals add too much information and make it a bit confusing and hectic for the viewer. You must opt for only the essential information about you and your business, discarding everything else that is not required or seems to you as of less importance. If you are in doubt or somewhat unsure of which details you should include and which should be omitted out, you can develop your email signature with the help of any email signature generator. Email signature generator asks for the details that actually matter, so it solves lots of issues and does most of the work for you, and makes the entire process a lot easier. 
#2 Using Custom Fonts And Adding Many Colors 
Giving a personal touch to your business email and making it stand out from the competition is no longer an option. But the malpractice of using custom fonts and many colors in the signature is a serious setback that plenty of marketers face. Many of the devices will not have these fonts installed, which simply means they will be automatically changed into a default font. Hence, your efforts will be deemed useless. If you don't want to use standard email fonts like Arial or Times New Roman, make sure that you are using a web-safe font. Basically, the motto is to make you aware that don't mix different fonts in your email signature; it gives an unprofessional impression and looks immature. 
Stick to only one of the fonts for your email signature. On the other hand, you must be keen on using vibrant colors like blue, green, purple, orange. Don't go overboard with colors, though, since having too many of them will dilute the relevance of your email signatures. You can use your brand colors or use colors that blend well with the other elements of your email template to leave an impression of a reliable and organized person. 
#3 Not Hosting Images On A Server 
Make sure to host the images used in your email signature on a web server. Depending upon the email client your recipient is using, the images in your email signature may appear as attachments, and the last thing that could happen is, they may not appear at all. To avoid making this silly mistake, make sure all your images are hosted properly and confirm that you have included the complete URL written in HTML code. This quick-fix ensures that your email signature doesn't appear with empty fields or that your recipient doesn't find extra attachments, which make little sense while this feature may be readily available in ready-to-use email templates.
#4 Avoid Ending Up With Typos 
You can put lots of effort and hardwork into making your email signature look to the point and have a decent design. But all the time, hard work, and energy spent will go in vain if your text ends up having typos. We have noticed that there are lots of grammar mistakes and a fair share of typos in email signatures, so it is more common than you can think. To avoid becoming a victim of such silly mistakes, make sure to proofread your text several times. It could be even better if you hire a person who could review your signature and scrutinize it before you start using it. 
#5 Adding Quotes And Forgetting A Call-To-Action 
There is no place in email signatures for inspiring quotes, no matter how they have helped in your professional and personal growth. People often bring up values that do not align with the recipients. Therefore, it is possible that your client will get the wrong impression or can even end up being upset and offended. In this situation, they may not even care about the messages your emails carry. And if you really want your email signatures to make conversions and increase the involvement rates, then include a call-to-action button. An amazing way to start is by linking your email address to the email signature. This small detail can make a lot of difference for your correspondents. In spite of copying your email address from the email signature, people can just click on the hyperlink and send you their response. 
Summing Up
Towards the end, I would like to add that these mistakes are commonly encountered due to the fact that it's easy to overlook them. In my understanding, not many major mistakes occur when it comes to designing email signatures. Just make sure that these five mishaps don't compromise the charm of your email signatures, and you are good to go.
Author: Kevin George is Head of Marketing at Email Uplers, one of the fastest growing full service email marketing agency that specializes in crafting professional email templates, PSD to HTML email conversion and free HTML email templates in addition to providing email automation, campaign management, and data integration & migration services. He loves gadgets, bikes, jazz and eats and breathes email marketing. He enjoys sharing his insights and thoughts on email marketing best practices on his blog
Follow Techiemag for more!