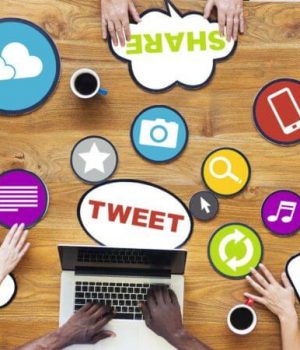 More than half of people worldwide use social media, making it a critical tool in any small business marketing strategy. Social media is among the best ways to connect with an audience who already loves your brand. It's also important to use to reach those people who haven't heard of your brand yet. 
Getting started on marketing on social media doesn't have to be too hard and expensive. With these simple social media marketing tips, your business can reach new markets to build brand awareness and increase sales. 
Start With A Solid Plan.
Social marketing tools are very easy to use, and you can start with organic posts for free. This may make it tempting for you to start posting anything. Like any good business marketing strategy, using social media for your business success should begin with a solid plan.
Without a clear plan, you have no goals for what you want to achieve, and there's no formula for you to measure your results. Ensure that you take your time to make a plan to create a social media marketing strategy from the start. This ensures that all your social efforts will support different business goals. Here are some useful tips on how to build your plan.
Set social media goals and objectives
.
Ensure that you create goals that are measurable, specific, achievable, relevant, and timely – this is called the SMART framework. It would help if you based your goals on numbers or metrics that will have a real impact on your brand. For example, you can set an aim to get customers or raise your conversion rates, rather than tracking the likes on your posts.
Research your competition
.
Look at how your competitors are optimizing their social media platforms and learn from them. Don't copy what they are doing, but learning from them is great to reduce your learning curve. You can make competitive analysis, and check out what's working for similar businesses and not working for them.
Do a social media audit
.
If you've tried out social media, now is the time to step back and evaluate all your efforts. As part of your audit, find imposter accounts that may be working to steal your online thunder. 
Create a social media calendar.
A social media calendar ensures you post the right content to the right social platforms and at the right time. The calendar should also include the plan you have for your content mix. You can start using the 80-20 rule; use 80% of the content you create to inform, entertain, and educate your audience, and the other 20% to sell and promote your products or services.
Find inspiration
.
You've already done your research and have seen what your competitors are doing. You can also look at what other successful businesses in other industries are doing and draw inspiration. You can go to the social media pages or their websites and read their case studies. You can also ask existing followers what they want to see more from your business, and then provide what they ask for.
Decide Which Social Media Platform Is The Best For Your Business.
There's no shortage of social media sites where you can post your content. The number of sites keeps growing every day, and sharing your content on the right social media platform is crucial to your success. 
When deciding which platforms to use, do your research and find out where your target audience is, so they can easily connect with your brand. Please don't make assumptions about where your consumers spend their time online. If your products target millennials, you may be tempted to skip Facebook and target Snapchat or Instagram, but statistics show that millennials still use Facebook.
To ensure that you're using social media for your business effectively, find out which platform is the best for your business. Remember that this doesn't have to be an all-or-nothing approach. You can also use different social media platforms to reach different audiences, or even meet different business goals. Brands use Facebook for customer acquisition and Instagram mainly for social commerce.
Build relationships.
One unique benefit of social media marketing is that it allows you to talk to your consumers directly. You get to build relationships over time, rather than focusing on sales every time. Some digital consumers use social networks to research new brands and their products or services. Part of the discovery is they are trying to find out who you are as a brand and what you stand for.
When consumers engage with your organic content or advertisements, it's an awesome idea to engage with them, too. This helps to build trust and create a loyal following among your audience. As your fans share, like, and engage with your content, you rise in social algorithms, and your brand gains free exposure. You also nurture relationships that will develop to sales over time. When your readers engage with you online, it allows them to feel like they know and trust your brand even before they can invest in your business. This leads to loyalty and more sales.
You can also start relationships with other business entrepreneurs and market influencers in your niche. Your business isn't too small to work with influencers. You can start with influencers who have a following of ten thousand. This can be effective in establishing brand trust, and as a bonus, they don't charge as much. They will be within the budget range of smaller brands.
Final Words
The number of social media marketing options for a small business may be overwhelming, but you don't need to do it all. Follow these practical tips and watch your small business grow. Ensure that you grab the best broadband offers on usave.co.uk to ensure that you're posting content on time, are on track with your clients, and communications are made on time. Remember, you don't have to do it all at once. Take a focused approach, start with one or two key platforms, and build your social marketing strategy over time.
Follow Techiemag for more!