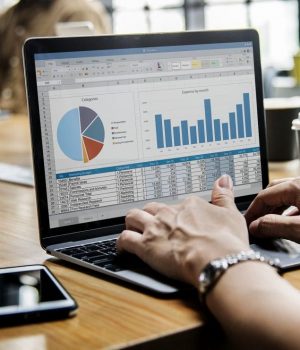 An online business in 2021 can be a very profitable venture to launch and explore. In fact, in the old days, traditional forms of business may have trumped online businesses. But with the way the world is today, and at this moment in our time, it is increasingly feeling like now is the moment for online businesses to make a leap. If you look at businesses across several industries, in the last year many of them either transitioned online or started their own online business. How to start an online business is easy, but it requires the same level of commitment and motivation as opening any other form of business. You can also check Conexa for Internet marketing resources. If you're still iffy about starting an online business, then this article will finally push you into conviction, with the 5 reasons why you need to start an online business. 
#5- It's Easy 
Starting an online business is the easiest thing. Literally, all you need is a presence. It can be a website, social media, freelancing app, or webpage, you name it. The options are endless. If you have the passion and the drive then you can do it. You just need to find the right platform to operate from and you're all good. Pick and choose wisely and get your business going.
#4- It's Accessible
The moment you start an online business, one roadblock you already got out of the way is the fact that you don't have to worry about people coming to your store, because they're already there! All your customers need to do is press a couple of quick buttons and they can browse your entire wardrobe or inventory and buy things as well! A click of a button, that's the beauty of it. Starting an online business has a lot of great perks but none better than the fact that customers can access your store at their convenience, and from the comfort of their own home. 
#3- It's Cheap 
When you open a traditional brick-and-mortar store you worry about a lot of the costs that come with it. Electric bills, overhead costs, rent, maintenance, etc. However, if you open an online business, all those costs are almost non-existent. Oftentimes you don't have to pay a single dime to start an online business. You can do it all for free! All you need is a laptop and stable internet connection and you can get your business up and running. Whether you want to make money on Instagram or start your business, it's cheap, and it's profitable.
#2- The Demand is High
Given that everyone is either at home, locked down, or remote working, the demand for online stuff has skyrocketed in the last year. Consumer trading habits, just like businesses, have shifted all their attention to online. They have strayed away from going to the grocery store and instead opt for online shopping. But groceries aren't the only thing people are buying online. From clothes to gadgets, medicine, movies, educational courses, cars, It's literally everything! You can find anything you want online and it's so easy to buy, and have it delivered to your home. The demand for online commerce is higher than it's ever been so now is a good time for any to jump in. 
#1- Everyone is Online!
And the most important reason why you need to be starting your business online is that everyone is already online! The world is your marketplace, you have an unlimited amount of customers to cater to. So what are you waiting for, get online and launch your business! Whether you want to make money on Instagram or start your clothing business, it's cheap, and it's profitable
Follow Techiemag for more!