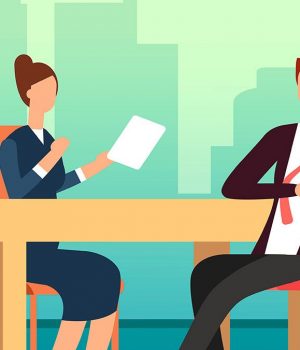 If you're an eCommerce marketer, it's necessary to have the appropriate shipping service. Numerous such shipping services are readily available in the market. E-Packet is one of the most well-known services in the Chinese market.
E-Packet is a full-fledged shipping service. This consists of tracking in various countries, including the USA. It is readily utilizable for any marketer who's shipping out of China.
E-Packet can ship packages from or within China as it's one of the world's largest manufacturing hubs. This feature of E-Packet ensures online marketers with a reliable platform. 
Undoubtedly, E-Packet also has its advantages and drawbacks like any other popular shipping platform. However, it's getting enormously popular, most notably among drop shippers. 
Definition Of E-packet Shipping
E-Packet is a cost-efficient, speedy and suitable courier service for Hong Kong and China. Third-party marketers and business people provide this shipping solution. E-Packet is especially utilizable for lighter-weight parcels (< 2kgs). Several renowned E-Commerce platforms such as AliExpress, Lazada, GearBest, and Banggood utilize this service.
The Difference Between E-packet And Ems
E-Packet and EMS are different. However, these two are related since the Chinese National Postal Service, and China Post offer both services. EMS mainly is meant for domestic and worldwide shipping of packages of various sizes. In comparison, the E-Packet of EMS is primarily designed for cross-border and lightweight shipping. The main difference between the basic features of these two services is – delivery timelines, cost, and tracking. 
The Difference Between E-packet And Other Shipping Services
There are significant numbers of differentiating factors between E-Packet and other courier services of China. It is much different from various popular post services such as USPS, DHL, FedEx, and UPS. Following are some unique features of E-Packet:
E-Packet doesn't ship packages that consist of costly items. The maximum value of the box should be no more than $400. 

E-Packet is primarily meant for shipping lightweight packages. It does not allow for shipping packages whose weight is more than 4 lbs (2kgs). 

E-Packet assures delivery within a maximum of 7-10 business days, much less than most other courier services that undergo international shipping. Only express services can be this fast. 

While many popular courier services undergo international shipping to more than 200 countries, E-Packet performs shipping to 44 countries.

Most of the courier's services charge extra cost if you can't deliver your products. But, E-packet returns the item to the seller without the requirement of any additional charges. 

E-Packet offers to track your Shipment within China E-Packet tracking. It also provides monitoring in the USA via USPS. 

The cost of shipping via E-Packet is much pocket-friendly than other couriers. This means that E-Commerce marketers can utilize it to save their shipping expenses. 
Countries To Which E-packet Ships
E-Packet shipping is famous mainly for its tracking feature, cost-efficient, and speedy shipping. However, this service is offered to some specific countries. 
Countries Where E-packet Service Is Currently Available 
Currently, the E-Packet service is available in 44 countries. These are:
Austria 

Australia

Brazil

Belgium

Croatia

Canada

Denmark

Estonia

France 

Finland

Gibraltar

Germany

Greece

Great Britain

Hungary 

Hong Kong

Italy

Ireland

Israel 

Japan

Luxembourg

Latvia

Lithuania

Malaysia

Mexico

Malta

Norway

Netherlands

New Zealand

Portugal

Poland

Russia

Spain

Saudi Arabia 

South Korea

Singapore

Sweden

Turkey

Thailand

United States

Ukraine

United Kingdom

Vietnam
Method Of Functioning Of E-packet Delivery 
To utilize the services of E-Packet, first of all, you would have to know about its functionality. Following are the types of assistance that you can expect from the E-Packet service:
This courier service would transfer your Shipment from a specific location in Hong Kong or China, such as a warehouse store.  

E-Packet would ship your package to Hong Kong or China's international border location. From there, any worldwide courier can ship the package to its final destination. 

If you're an online marketer and you're shipping packages from Hong Kong and China, you can utilize E-Packet's Shipping and tracking services. 

After the package reaches the destination country, a local like USPS would take over the box for its final delivery. 
Method Of Tracking Your Shipment Via Epacket
If you're trying to know the method of E-Packet tracking in China, Hong Kong, or the USA, you would be pleased to see that you would be able to track your Shipment throughout from its dispatch to final delivery. This feature of E-Packet is applicable even if your parcel would be shipped further by local or international shipping services in the destination country. 
In this way, E-commerce marketers and buyers can track their packages throughout the delivery procedure. You just need the correct tracking number. 
Following is the method to easily track your E-Packet Shipment:
Get the correct tracking number from the E-Packet courier service. 

Log in to your registered account on E-Packet's website.

Then click on "your orders."

From there, select "track E-Packet."

Then enter your package's tracking number
Cost Of E-packet Shipping 
Easyship is a cost-efficient shipping option that does not compromise efficiency, quality, or speed. 
Following are the basic charges of E-Packet tracking and delivery to shipping packages around the world. 
The shipping cost of a 2kg package via E-packet is as follows:
From China to the US: $23.40

From China to New Zealand: $21.90

From China to the UK: $21.62

From China to Australia: $20.44 
E-packet Parcels Must Go Through Customs
Just as any other international shipments, while utilizing E-Packet, the packages go through customs. Some taxes and duties are payable for this. However, you can track your package even if it is going through customs. For the customs issues:
Gather knowledge about the country's local laws regarding taxes and duties for shipped items.

Always keep additional copies of the customs paperwork for future reviews. 
The significant reasons why E-Packet is getting immense popularity among E-commerce marketers is its speed, cost-efficiency, and easily accessible tracking information. All you need is to create an account on Easyship's website or log into your existing account to access its shipping services to various nations, including China.
Follow Techiemag for more!