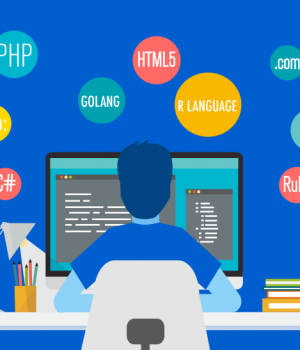 This year marks six years since Google announced that mobile traffic had surpassed desktop traffic for the first time. Businesses have been incorporating mobile marketing in their marketing campaigns with varying degrees of emphasis and success over the last decade. 
In spite of wide attempts to use phone technologies to enhance marketing efforts, business owners and marketers still admit that they have a lot to learn about developing high-performance phone marketing strategies.  
Using Phone Technology  
A few of the ways that your business can embrace phone technology in its marketing to improve your business include optimizing the following areas: 
Mobile Searches
Mobile indexing is one of the main means Google is now using to rank search results.  
If your website and content aren't optimized for mobile, Google automatically gives it a low priority.  
Google is even more strict on this when the search in question is originating from a mobile device. There's a need for a mobile user to get results from websites that are prepared to give them a great user experience (UX).  
You should strongly consider creating a search engine optimization (SEO) strategy specifically for mobile.  
Things to take into account include:  
Mobile-friendly content. When it comes to mobile

content

, less is more. You're dealing with users who are probably accessing your site in between tasks or while in transit, so you need not overwhelm them with texts, or they'll leave your site.  

Prioritizing usability and design. Make sure your buttons are as close to the top of the page as possible and that they're big enough for easy clicks by clients who might want to.  
SMS And MMS 
As you create your short messaging service campaigns (SMS) and multimedia messages (MMS), you should bear in mind that SMS has the highest open rate, which ranges around 98%.
Text message blasts are one of the earliest tools to ever be used in mobile marketing yet they have managed to maintain their relevance.  
There are low chances of being lost in spam when you're using SMS, so there's a better chance of your message being read by its intended receiver. 
If you aren't so big on texts, voicemail drops are one of the services that can also fit in this category to reach the same market. Even without Internet access, people are more likely to have voice mail and text access. This makes them very good avenues to reach any market by any business. There are a lot of ringless voicemail providers, and you can check them all out and decide which one suits you best.  
Mobile Ads
.  
People increasingly tend to ignore some traditional forms of marketing such as banners and ads that they view as disturbing their Internet experience.  
Mobile phones allow you to use more interactive ads, create videos, and animate banners, which tend to get better responses from people.  
Mobile Apps 
Creating an app for your brand can be one of the best ways to reach mobile device users. Mobile apps are some of the most popular ways clients may choose to interact with your company. Applications are a convenient way to reach your market; it's evident that people are generally receptive to them.  
Besides resolving to have an app, you need to create a strategy that'll help you stand apart from the crowd and offer the most user-friendly and useful app.  
Email Marketing 
Mobile phones are one of the primary ways people check and open their emails. More than half of the emails sent worldwide are likely to be opened via a mobile phone, which means any serious marketer will have a mobile strategy for emails.  
Make sure your emails are optimized for mobile screens and that any links you attach to these take them to mobile-friendly landing pages. 
You might want to consider sending newsletters every now and then giving your clients industry updates, summarizing your previous blog posts, sharing links to videos that might be of relevance, conducting promotions, and notifying them of any other news that might concern or affect them. 
Geolocations
Your business can target location-specific services and products, depending on where a client is. By allowing you to target people who are closest to you if you need to, phones offer you an unprecedented platform to increase purchases from people closest to you. People barely want to travel long distances to get a product unless under extenuating circumstances.  
So, by showing "services nearby," people might become more willing to make purchases on account of the short distance.  
Coupons 
Want to offer your clients the incentive to make a purchase? Then the good old coupon should be your friend.  
Mobile devices have changed the way customers interact with discount coupons. Where they used to only get them once they get into a physical store, not through their phones, they're able to access any discount coupons on offer each time they visit a website or page that has one.  
As you might have heard, customers tend to react more when you provide a sense of urgency. For this purpose, you can make use of disappearing coupons that are only valid if clients make a purchase within a specified period after their first interaction with your page.  
You can customize your offers according to your client's location, interests, or other habits to make them more relevant. 
Integrate An Option To Pay Via Mobile 
If you consider that most of your online clients are mobile users, you'll realize the importance of including an option for mobile payments to properly include mobile users in the methods of payment.  
Also, consider that the average client doesn't have the patience to go through complicated processes and will prefer a clean and straightforward process with very few steps for making payments (or anything for that matter!) 
Look at big brands and how they're optimizing for mobile. Big social networks such as Twitter, Facebook, and YouTube now have a "buy now" option. This button cuts the steps it would take for a user to make a payment by making sure the payment can be made without being redirected to a different page. 
This is what you're aiming to create for your sites as well. Decrease as much as possible the possibility of a client giving up making a purchase mid-process by streamlining the payment process. 
Join Social Media
You should consider each social media network and its accompanying advantages then prioritize them according to your business needs.  
Avoid copy-pasting content throughout all your social media platforms. Social media platforms are different, and you should optimize your content in a way that's specific to each platform you join.  
Another good tip when it comes to social networks is to pay attention to where the market is going. Go to where they are then to hold on to conservative platforms that the market is leaving behind. Diversify as much and as many times as you need to!  
After you put out content on your platforms, now is the time to carefully watch how it's performing. Take note of the content that's bringing better results, and use the information to optimize your company's marketing strategy.  
Conclusion 
As a marketer, phone marketing is one of the best ways to reach your intended market.  
There are several ways you can make use of phone technology to market your business, which includes mobile searches, ads, apps, and email marketing.  
Additionally, you can use geolocations to help customize your mobile ads according to location, discount coupons, mobile payments, and so on.  
Creating a comprehensive strategy for your phone marketing that pays attention to all aspects of the consumers' experience is a sure way to help your business get more sales. 
Follow Techiemag for more!