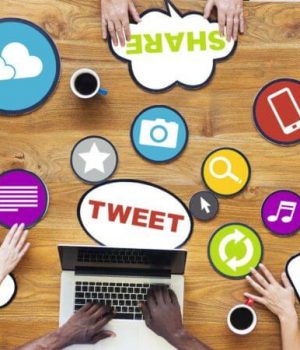 People are used to seeing standard fonts for almost everything, be it a social media post, blog post, or an e-commerce site. But how about using stylish fonts? These fonts have become very common in the past few years. They are being used by several people around the world to make their text look cool and attractive. People who use stylish fonts believe that it affects the mood and emotions of the reader.
It's The New Trend
There are many people who don't care about using stylish fonts in their social media posts or blog posts. Many businesses prefer to use standard fonts because they think that all the readers understand what they are reading, but this is not true. Stylish fonts make the readers feel as if they are reading something noteworthy and interesting. It's a way of attracting attention to your posts which you might not be able to achieve by using standard fonts.
A Huge Difference From Standard Fonts
Stylish fonts grab people's attention more easily than standard fonts do, making them ideal for web designers and bloggers who want to improve their site's appeal. The use of stylish fonts can help you stand out from the crowd, as most people simply ignore posts that have been written in standard fonts. Using aesthetic fonts implies that there is something important or attractive about what you are trying to say. It also keeps your audience interested for a longer time, giving you a better chance of engaging with them for a longer time.
Thus, standard fonts are used by most bloggers and web designers to make their websites look professional. On the other hand, stylish fonts have been adopted by many people who want to improve the appeal of their social media posts or blog posts. You can use stylish fonts in your posts to give them added appeal.
It's All About The Look
Stylish and different stylish fonts can make your posts look different. There are several people who like to use the same old and boring fonts that everyone else is using, but they should know that there is always a way of standing out from the crowd. Different fonts help in achieving exactly this for you by making your posts look different and unique. Once you've used stylish fonts, you'll want to use them everywhere, especially on social media sites because people love seeing something different. It's a great way of getting attention to your social media posts without having to do much about it.
Stylish Font Choices You Can Go With
There are several stylish fonts that you can use, but it's important to choose the right ones. It's all about making your posts look different and unique. There are some of the best stylish fonts that you must try out for yourself.
Impact Fonts
These are very bold-looking fonts with a thick downstroke which is usually black in color. They are usually used for titles and large chunks of text because they look strong and powerful
Handwritten Fonts
These fonts look very new age and chic. They look stylish because they are hand-drawn, but there is still something classy about them that makes them even better than the standard fonts which you use on your posts or in your e-commerce stores.
Monospace Fonts
These fonts are usually used in coding, but they look very cool on social media posts and blog posts because they make the text stand out from the rest of the content on the page. These fonts don't have any serif or distinguishing features which is why it's important to use them with proper capitalization and punctuation.
Retro Fonts
These fancy fonts look very vintage and remind you of the old school days. They are also quite popular on social media sites because they look unique and different from the standard fonts which everyone uses these days. You can even go for several retro fonts to make your posts look more interesting.
Vector Fonts
These are very stylized fonts that look different from the standard fonts that you find everywhere. There are several people who choose to use vector fonts because they want their posts to look cooler and stylish, but not too stylish at the same time. This is something that makes these fonts unique.
Ransom Note Fonts
These are very unique alphabet fonts that look as if they have been written by hand using a thick marker or a thick shaded pen. They look cool and stylish, but they also give the readers a sense of intrigue and interest because you'd be wondering what kind of crazy person wrote this!
If you need all sorts of fonts for a wide variety of social media posts, check out CreativeMarket.
Conclusion
There are several stylish text fonts that you can choose from, but it's important to choose the right ones so that they complement your posts and don't distract the readers. Stylish fonts might not be as easy to read as standard fonts, but they certainly look very stylish and different on social media sites and blog posts.
Follow Techiemag for more!