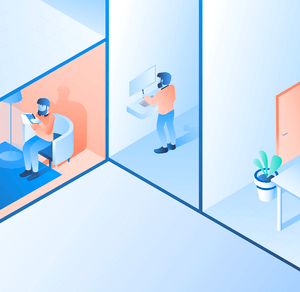 Running almost any business now requires the immediate introduction of digital technologies. Many have already appreciated the benefits of such work with the introduction of online data rooms. These platforms are very good for document exchanging and direct communication between all participants.
Any area, be it a pharmaceutical company or media, requires working with data (audio, video, or other document storage formats) and communication between all participants. All this is implemented here with the advantage of security and paperless work.
Why Is VDR Important for Your Business?
A virtual data room is a secure space online used to store and exchange information during various business transactions. Here the whole work process is convenient and completely transparent, up to the time of changes in the document. Thus, it is easier for the administrator to track employees' actions without involving third parties.
You can also communicate and hold conferences within the system. The whole process is automated, so there is no need to do double work. In addition, automatic notifications about upcoming meetings or any changes in the document will help you quickly monitor the work and make changes.
In addition, with the advent of such services, you can work at any time of the day and, in case of problems, do not wait for help until the morning, but contact the support service, which works around the clock. Be sure to take into account the fact that providers often support several languages at once, so you can work with international partners without the services of an interpreter.
Top 4 Use Cases for Virtual Data Room
Here are some use cases for data room services in the most common situations. These use cases show how widely VDRs are used and how complex processes are simplified within the platform.
M&A Transactions
Due diligence in mergers and acquisitions (M&A) has become the most convenient way to use data rooms. Now all processes are much simplified. For example, eliminate only personal visits, signatures of documents, and exchange of printing of a huge number of documents.
Acquisition of a larger corporation is the goal that many small companies aspire to. The process is very secure with VDR because all transmitted information is now fully controlled and encrypted. Also, watermarks perfectly protect information and show its ways of exposure in the future. 
Commercial Real Estate Transactions
Large real estate transactions require several points to be provided:
fast sending of documents;

the ability to manage real estate documents in a common online space;

the ability to work around the clock;

commenting on documents and making corrections.
Moreover, when entering the electronic data room, all customers sign a non-disclosure agreement. No third parties will gain access until it is granted to you by other platform members.
If this data is incomplete, you can find more useful information about Virtual Data Room for Real Estate. To do this, visit website.
Capital Raising
Online data room providers are well suited to raise capital. Now it takes less time to search for information. You can perform both an internal search (in the document) and a search for the document as a whole. You only need to enter the name or part of it correctly.
So, you save time searching. All data and operations with them are completely transparent. It also attracts more investors and lenders. Clients will also have a convenient workspace available. You can easily stay on the same page while still working with moving fundraising parts.
Legal Document Management
A well-organized digital data room system allows users to access legal documents around the clock. All you need is internet access and a device. You will have all the functions to simplify working with data and organizing personal meetings.
Besides, within the system, you can easily structure access levels and give them to whomever the administrator considers necessary. When it comes to class actions, it is easy to discuss the case, even during a meeting, providing the required level of access to any person. This can be done in sync with the complainant's response or another speaker.
In addition, you have the ability to quickly add new files and share access even in the evening. You can upload data within the system while giving access only to a lawyer and other trusted persons. This file will not be viewable by other users.
Final Words
Many businesses are turning to digital data room services to simplify complex business processes and make business easier. You also get an excellent opportunity to conduct transactions for all parties transparently. This increases the degree of trust between all persons. What's more, you save time by not doing double work unnecessarily. This can be printing data and their copies or making changes to an already prepared document.
Follow Techiemag for more!