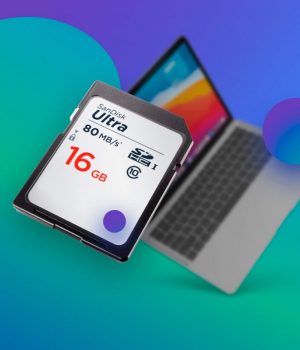 An SD card is a versatile means of expanding the internal memory of some devices (mobile phones, digital cameras, etc.) by using the additional storage capacity of external media. This extra memory is especially useful when taking a lot of photos.
Loss of SD card data has become quite common. Usually, people don't know what to do if data is accidentally deleted. Still, to recover all the lost photos from the SD card, it is not at all necessary to have technical skills. If you accidentally deleted images from the SD card, or they disappeared due to an error, then, in many cases, they can be restored using your Mac. In just a few steps, you will recover all lost or deleted files and photos from your SD card.
Ways To Recover Deleted Pictures From Any SD Card
1. Use A Special Program To Recover Deleted Photos From Your SD Card
Recovering deleted files from different SD cards is an issue that worries many users. They can be deleted accidentally or deliberately. Nevertheless, regardless of the reason, their loss can significantly affect some aspects of life. This can be the loss of a working presentation that you have been preparing for several months or family photos.
If all the important pictures, existing in a single copy, have disappeared from your SD-card, you, of course, decide to try to restore them in any way. Disk Drill SD Card Recovery by CleverFiles will not only help you recover your data. The program also contains useful hard drive tools to help you clean up your Mac, find duplicate files, create backups, and monitor the condition of your drive. By downloading Disk Drill SD card recovery, you get comprehensive protection for your entire disk. 
Disk Drill knows the easiest way to recover data from an SD card on your Mac. Just one click of the mouse launches a powerful scanning process that will show you a list of files to be recovered. By previewing these files, you can easily determine which of them can be successfully restored. 
2. Restore Photos From A Time Machine Backup
This stock SD card recovery software for Mac is useful not only for backing up user data. Time Machine is equally effective at undoing changes and checking back individual system files. How to use it?
Open Time Machine. In the application window, go to the folder that contains the required file. Select the file you need and click "Restore". Congratulations — you've just returned the file you're looking for. 
As you can see, Time Machine is irreplaceable not only in cases of system malfunctions. Situations with accidental deletion of necessary SD files occur much more often. And Time Machine will be an effective helper in solving this problem.
3. Restore Photos With iCloud Drive
The easiest way to recover deleted photos from SD card without software is to recover them from iCloud Drive. When you delete SD files from your Mac, they are moved to the trash. From there, you can restore or erase them permanently. The deleted files are stored not on the computer but on the Internet. 
Pictures from the SD card that you delete or update are backed up. To restore them, log into your account at icloud.com. Click Account Settings and then Recover Files. The Recover Files tab displays the files that you can select and click "Recover".
Final Words
Files can be restored within 30 days even if you empty the "Trash" on your Mac. It's a great option if you made a mistake or deleted something by accident from your SD card, and later realized that you needed it and restored it.
Follow Techiemag for more!