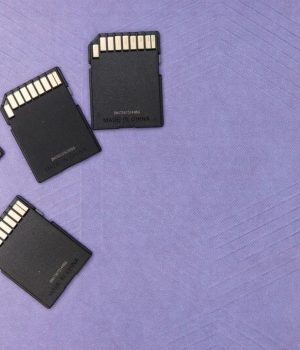 If your computer needs additional storage space, you need an SSD card. It's one of the best ways to store data on your computer, giving you ample storage space.
What is an SSD card? SSD stands for a solid-state drive and is similar to a USB or hard drive, offering you portable storage space.
If you're new to SSD cards, or in need of an upgrade, keep reading to find five features you'll want to look for when shopping for a new SSD drive.
1.Storage Space
One of the main considerations when purchasing your SSD card is storage capacity. The point of an SSD, after all, is storage, so you want to make sure you have enough storage for your needs.
SSD drives are generally measured in terabytes, or TB, with devices, increasing in price based on their storage capacity.
We like the new Samsung SSD options for their varying storage sizes, giving options for any budget.
2.Speed
When it comes to selecting an SSD memory card, think about speed. Not all cards operate at the same speed and you don't want your important online work or gaming to be slowed down by your card.
Always thoroughly read the product description, as well as user reviews, to ensure the device is fast.
3.Lifespan
A large SSD card is an investment, so you want it to last as long as possible. While they should last for several years at a minimum, their lifespan can be impacted by infrequent use or by power outages or failure.
If you're worried that your SSD card might be easily damaged, you may want to start with a more inexpensive model.
4.Size
Seems obvious, but make sure you buy an SSD card that will fit your system. Although sizing is fairly standardized, always double-check what size you need before purchasing.
Most laptops will require a 2.5-inch form factor, while desktops may use 3.5. However, you can use one on both devices with an adapter kit.
5.Price
The last feature to think about is its impact on your wallet—make sure you find an SSD for your budget.
If your needs are minor, there's no need to pay a fortune for an SSD card with more storage size than you need. Look for an SSD that gives you slightly more storage than you need.
Use These Tips to Find Your Next SSD Card
Now that you know more about purchasing your next SSD card, use the above as a guide. We have come to depend on the convenience and reliability of SSDs for our storage needs, but you want to make sure you find the right card for your needs.
Start researching online and then order the SSD card that's right for you—it's easier than you might think!
Did you find this guide helpful? If so, please browse our website TechieMag for more useful content.