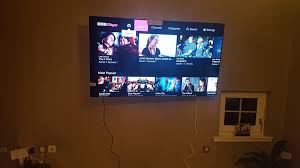 With the variety of on-demand streaming platforms, one can watch whatever they want, and at any time. But now and again, it's pleasant to flip through the channels and watch a 6-hour marathon of Real Housewives or Property Brothers. But, of course, we all have preferences and favorites. So instead of paying for cable, you may enjoy subscribing to a live-TV streaming service.
Several solutions are available, including the consistent Netflix or Amazon Prime TV, which allow you to view live streams of several significant networks with greater ease and on more devices than cable. For every type of watcher, these are the best live-TV streaming options. In any case, subscribing to a Bravo Telecom online television plan will ensure that you can enjoy your favorite movies and shows uninterrupted. 
List of the Best Streaming Platforms For your Entertainment
Check out this list to know which platforms to search on for movies and shows the next time you are bored at home:
Netflix
The market's great-granddaddy is still the top streaming service in 2022. Netflix is currently drifting away slightly from its older economic strategy of featuring majority of films and series from other studios, favouring some great originals. Licensed titles, such as Hannibal, Moesha, and Community, continue to be added regularly, making Netflix the go-to destination for anyone wishing to catch up on shows they missed the first time around.
Disney+
Disney Plus (+) is another dominant platform, and there are reasons to justify the same. Disney has an incredible number of franchises, that includes Marvel, Star Wars, Disney's animation universe, and The Simpsons. In addition, it's one of the cheapest streaming services out now at $8 per month, and a lot of the programming is available in 4K resolution with HDR colour palettes.
Hulu TV
Hulu is the best streaming service for keeping up with the latest TV shows. This service allows you to see most major network shows and a few cable shows the day after they air. It also lets subscribers access a show's current season — or often all of the program's seasons. 
While it's still reasonable, the fact that it's getting its first price increase in years. Aside from that, the service offers a variety of original shows, a diverse range of oddball films, and a surprising number of classic anime series.
Amazon Prime TV
Amazon Prime is likely the best streaming service for comedy and children's programming, thanks to an agreement with Viacom, which owns Comedy Central, MTV, and Nickelodeon. The program also includes unlimited access to HBO's huge back catalog of masterpieces, including The Sopranos and The Wire. Amazon Prime Video also lets you rent or buy movies, but it's an a la carte option.
Conclusion
The good news is that you are not restricted to just one. It's all about determining the correct quantity of services for your budget. But, of course, it also depends on the type of material you wish to consume.
Follow Techiemag for more!