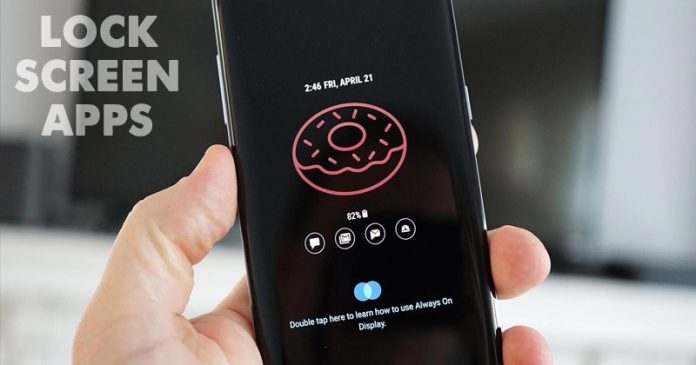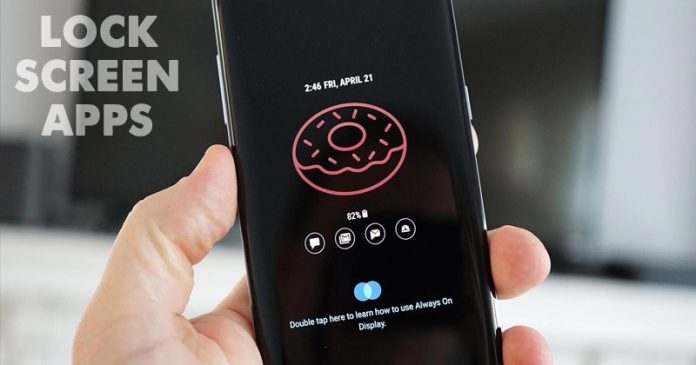 If you have been using Android for a while, then you might be well aware of the customization possibilities. It's a highly customizable operating system and you can customize almost every corner of Android.
Until now, we have shared lots of articles on Android customizations like best launcher apps, best icon packs, etc. Today, we will be sharing some of the best Android lock screen replacement apps to replace the stock lock screen of Android.
10 Best Lock Screen Replacement Apps For Android
These lock screen replacement apps for Android also have few features like they allow you to add apps on the lock screen, add smart replies to the lock screen, etc. So, let's check out the best lock screen replacement apps for Android.
1. Lock Screen & Notifications iOS 13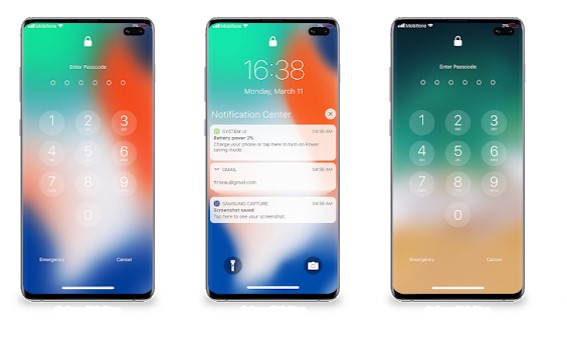 Well, this is one of the best lock screen replacement app that you can have on your Android smartphone. The app lets you view your recent notifications right from the lock screen. The good thing about the Lock Screen & Notifications iOS 13 is that it groups multiple notifications from the same app to provide you a much more unobstructed view.
2. AcDisplay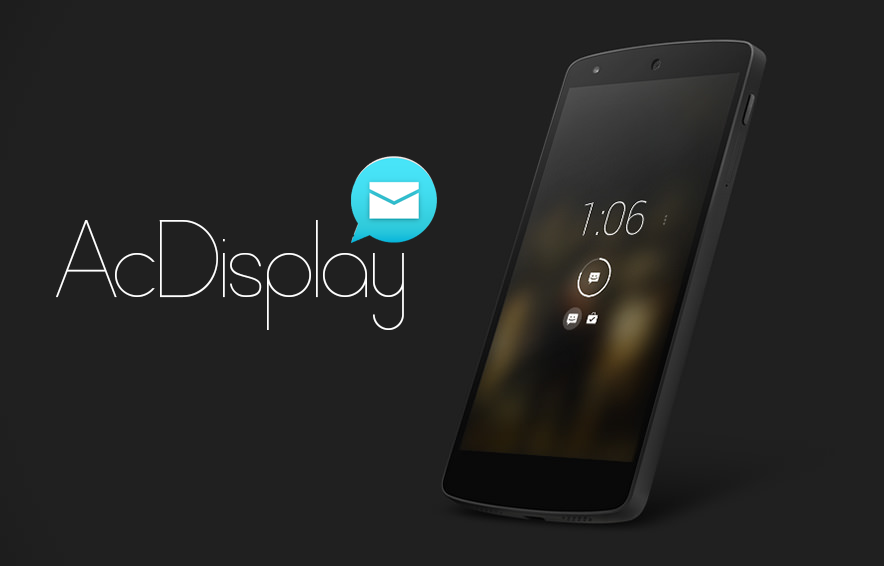 It will let you know about new notifications by showing a minimal, beautiful screen, allowing you to open them directly from the lock screen. And if you want to see what's going on, you can simply take your phone out of your pocket to view all the latest notifications, in a similarly pleasing and minimalistic manner. Do give a try to this app on your device.
3. Cover Lock Screen (beta)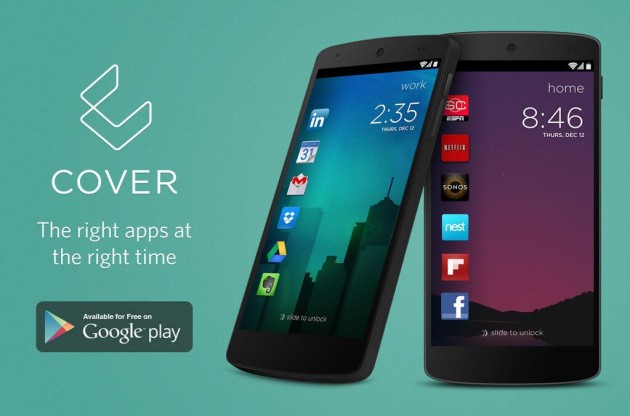 One of the best app that is personally suggested by me as this is the great app that makes your Android lock screen more cool. With this app, you will get fast access to the right apps at the right time. Cover learns which apps you use in different contexts and puts them right on your lock screen for easy access.
4. Hi Locker – Your Lock Screen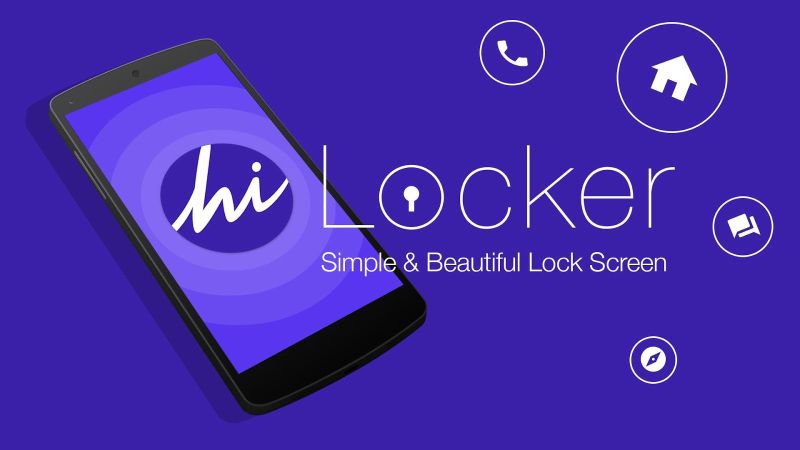 It is a lock screen app that was developed based on the mix of classical "lock screen" on the older versions of Android. It includes notification systems on the lock screen and Material design style. Hi Locker will bring you an experience that is both new and familiar, actually useful to you.
5. LokLok

This app replaces your Android lock screen with a shared whiteboard that is always in sync between you and whoever you are connected to. Create a group with one or more people, and whenever someone changes their lock screen it'll be automatically updated on everyone else's
6. SlideLock Locker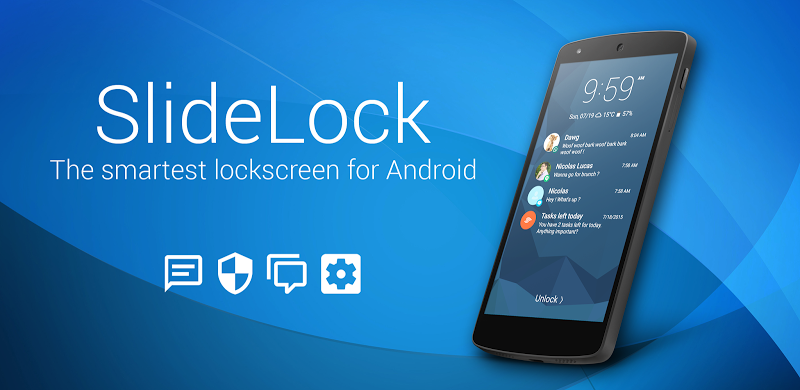 Well, SlideLock is a simple and clean locker with powerful notification features. Never miss your notifications again with the best Android lock screen. This is an amazing app that can take you to the camera by sliding from right to left and also you get actionable notifications just like in Lollipop.
7. Slidejoy – Lock Screen Cash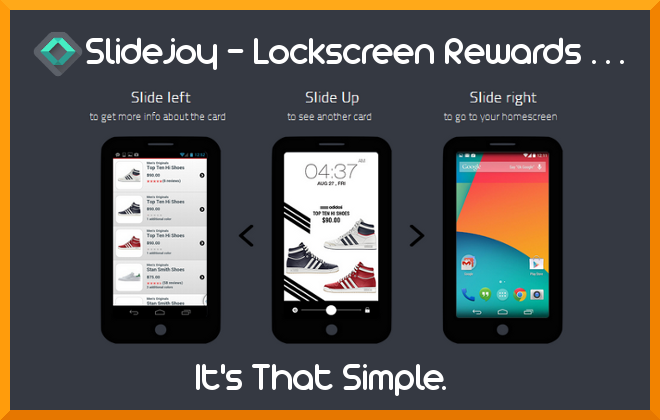 This app lets you make money to check trending news and to unlock your lock screen! Slidejoy pays you in cash or rewards you in gift cards to have trending news and ads on your lock screen. Redeem cash rewards to your PayPal account or gift card rewards to your favorite retailers/brands.
8. Alarm Anti Theft Screen Lock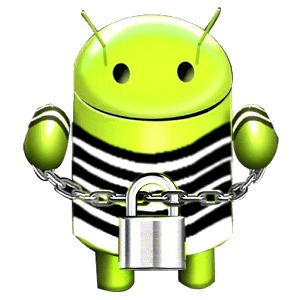 If someone gets your phone while Alarm Anti Theft is enabled, it will sound a loud alarm, fire a police siren, starts to vibrate and blink effects on the screen, thus making the person desist from taking your phone, or better you know someone is with him.
9. Black Hole – Lock screen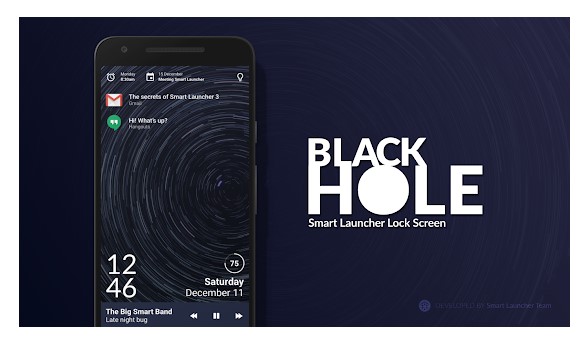 If you are searching for a fully customizable lock screen replacement app for your Android smartphone, then you need to give Black Hole – Lock screen a try. With this app, you can add several features like flashlight, music player, notifications, apps, etc. on the lock screen.
10. Gesture Lock Screen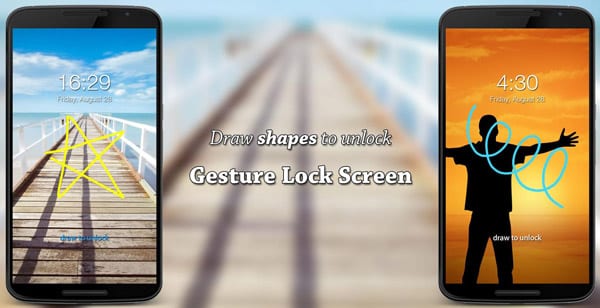 This is another best lock screen app available for the Android operating system. Gesture Lock Screen for Android allows users to unlock their Android device with a cool gesture. Not only these, the app also brings you app notifications and you can also change the unlock animation.
11. Always On AMOLED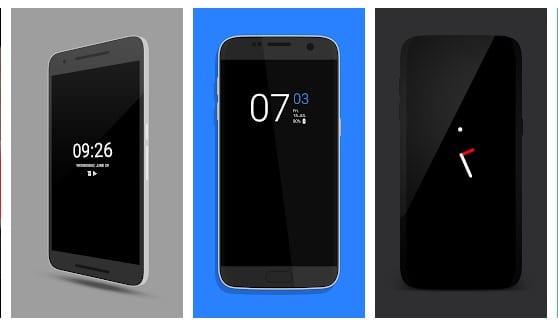 Well, it's not a lock screen app, but it mimics the Always-On display. Normally, we see the Always-On display on high-end Samsung smartphones. This is basically an ambient display app that looks great on smartphones having AMOLED display. Still, you can take Always On AMOLED as a lock screen replacement app.
12. Floatify Lockscreen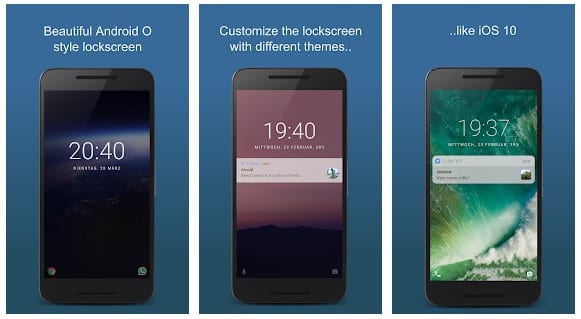 It is one of the best and most used lock screen apps that every Android user would love for sure. The great thing about Floatify Lockscreen is that it replicates the look of the stock lock screen. But, you can add lots of apps and widget-like weather, notification, etc. Not just that, but you can also add a chat head feature on the lock screen itself.
13. KLCK Kustom Lock Screen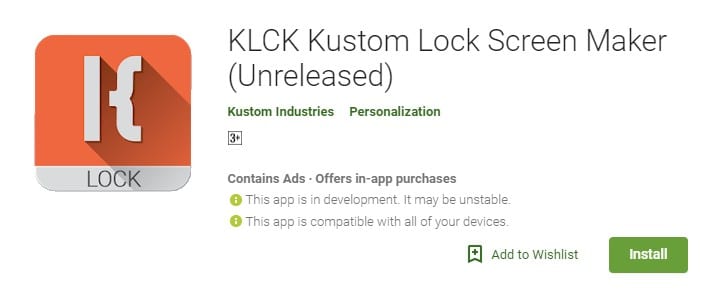 This is basically a custom lock screen maker that you can use to create your desired lock screen. You can add features to the lock screen like you can add a notification, own background, graphics, and other elements. Not just that, but KLCK Kustom Lock Screen also allows users to add stuff like weather, live maps, music player controls, etc.
14. Canyon – Lock Screen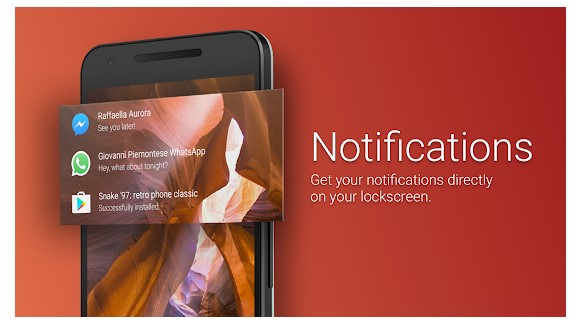 It's a relatively new lock screen replacement app available on the Google Play Store. With Canyon – Lock Screen, you can easily set a custom lock screen background, add features like flashlight, music player, etc. Not only that, but you can also set the app to show notifications of selected apps right on the lock screen.
So above are the Lock Screen Replacement Apps for Android. If you know any other such apps, let us know in the comment box below. I hope this article helped you! Share it with your friends also.