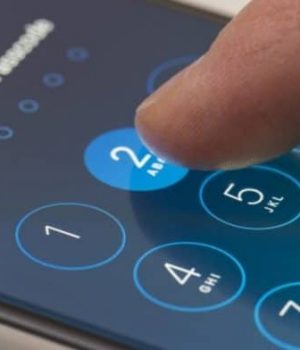 Mobile messaging apps have become as ubiquitous as people say they need to have their phones with them all the time. Employees are now always waiting for a call from their supervisors or managers. Marketing teams are always expecting a message from a potential client or customer. Whatever it is, it seems there's enough to justify letting them use their phones while at work.
But mobile messaging apps have both their advantages and disadvantages. Constant access and connectivity are gaps in the network infrastructure and security of a company's IT system.  Some say they can spy on someone's WhatsApp. All they need is that person's number or account name, making it easier for companies to monitor their employees' productivity and even their safety when working offsite.  
If you are thinking about introducing mobile messaging apps in your business process, here are some of the pros and cons you may want to know.
Pros
Interactive Conversations
One of the advantages of using mobile messaging apps is that it will enable everyone involved in your group or organization to have interactive conversations within your secure infrastructure network. If people in your business or organization were to use email, they would have to send an email and then wait for the recipient to open it and read it. They won't know whether the other person has already received or read the message. This could potentially cause a delay in the completion of some tasks and decision-making. 
By contrast, most mobile messaging apps enable people to experience a more interactive and conversational communication style. Some apps have functionalities that tell the sender when the message has been sent out, when it has been delivered to the recipient's device, and when the other person has already seen or read the message. 
Some apps more popular than Telegram also indicate that the other person is already typing a response to the message. These functionalities make for smoother conversational interaction. 
More Humanity In Conversations
Another advantage of using mobile messaging apps is that it enables people in your organization to have more humanity in their conversations and interactions. This doesn't mean that companies should scrap Artificial Intelligence (AI) programs and bots that greet their customers and users. Bots are very useful in sorting the concerns of users and customers who chat in. Essentially, it shortens the dissemination process of questions or complaints to the proper departments to attend to and resolve them quickly. 
However, some people prefer to speak with an actual human person about their concerns. They know they might have to talk with an AI or bot at the onset, but they'd much prefer to talk about the details of their concern or query with a real human being on the other end of the chatbox.
Mobile messaging apps fit this requirement to a tee. Instead of a transactional form of communication, mobile messaging apps provide a more holistic approach to conversations. Messaging apps 'real-time reply' feature can positively impact customer engagement and satisfaction. Moreover, mobile messaging apps make customers feel more empowered and less helpless, and frustrated because they'd know when their messages have been sent, received, and seen or read by the person on the other end.
Mobility, Access, And Convenience
Using mobile messaging apps gives your employees mobile and efficient access to communication compared to other communications channels. They can be accessed easily as long as there is internet connectivity. They also have more functionalities than the built-in messaging feature of mobile phones. 
Most mobile messaging apps are also compatible with internet search engines and other websites and online apps. This makes it convenient to get information from the internet and just paste the link on their chat messaging box. Social sharing functions make it effortless to forward or share information from their mobile messaging apps to their social media accounts or pages and vice versa. 
These mobile messaging app attributes are advantageous to enterprises because their employees can get in touch with anyone within their teams or even with other groups or departments anytime, anywhere.
Cons
Privacy And Consent Restrictions
One of the primary disadvantages of allowing your teams to use mobile messaging apps is that they have an accessible and easy-to-use platform to capture, save, store and share confidential business information. 
If you have clients who have expressly said they won't allow your employees to use their phones and have access to their data simultaneously, this could be a problem. Some of the most significant data breach incidents started with mobile devices and phones. 
The European Union (EU), for instance, requires businesses and organizations to comply with the minimum requirements of the General Data Protection Regulation (GDPR) if they're going to handle customer or client data for their business operations. Some states in the US have their own data privacy and consumer data confidentiality statutes. Companies that are caught violating them are meted heavy fines and penalties.
Source Of Distraction
For all the hype about seamless work integration and mobile communications connectivity, the reality is that allowing your employees and workers to use mobile messaging apps can be a source of distraction while working.  
They may likely attend to personal or non-work-related messages during work hours if they use the same messaging platform for personal and business purposes. 
The constant beeping and influx of incoming messages are a form of distraction that affects the ability of workers to concentrate on the task at hand.  Each time an employee looks at their mobile device, they lose time and focus on what they should be doing. Multiply this instance several times a day, and you've also wasted money and lost business opportunities. 
Potential Source Of Network Security Breach
One of the most potentially damaging disadvantages of allowing your employees and workers to use mobile messaging apps is that these mobile devices become some sort of Trojan horses on your cyber network and infrastructure. Since they would most likely be allowed to connect to the internet network and infrastructure at your workplace, there is a high chance that a breach of cyber security could occur through one of these mobile devices. 
An employee who clicks a phishing email or clicks a virus-laden link to a seemingly innocuous website or mobile app could be the only thing that hackers need to get past your firewalls and other anti-virus applications. 
Once they're in the device through the mobile messaging apps, they can spread out pretty fast to other servers and parts of your network system and infrastructure. Before you know it, your entire customer database has been breached, along with other confidential, proprietary files.  
Thus, before adopting any mobile messaging app, you have to ensure that you have IT security policies in place and that your network infrastructure can prevent and detect cyber-attacks. 
Conclusion
Letting your employees and workers use mobile messaging apps during work hours and even while doing onsite work could have advantages and disadvantages. It could spur better collaboration and team creativity and even produce innovative work. But it could also be a source of constant distraction. Due to data privacy issues, some of your clients might not like the idea. The devices themselves could be like Trojan horses in your network infrastructure. They may seem harmless, but they could bring down the entire house.
Thus, you have to decide if mobile messaging apps are a worthwhile investment. Yes, your business needs to be digitally savvy, but you have to ensure that it will not impede smooth operations and cause you more trouble in the future. 
Follow Techiemag for more!