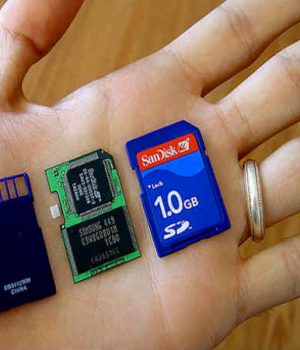 If you are a professional photographer or a blogger, then you must be having an SD card to store all your pictures and videos. But, have you ever paid attention to its maintenance to avoid problems such as data loss? According to experts, just having an SD card to save all the data will not ensure its safety until and unless you take good care of the card.
SD card failure can occur anywhere and at any time and can be tricky to fix. And if unluckily, you don't have any backup, you may end up in a stressful situation. Moreover, by losing precious photographs, your sleep may vanish. If you don't want to fall prey to such traumatic circumstances, then prefer taking regular backups. Additionally, please stick to the below-given tips to extend the life of your SD card and to protect it from corruption or failure.
1. Format card in a digital camera
Every time you insert an SD card into the digital camera, make sure to format it in the camera before using it. This way, it will get prepared for proper usage and will not create any trouble. Also, do not use the same SD card in different digital cameras as it will increase the chances of corruption. Moreover, don't forget to save important images before formatting the card.
2. Remove the memory card properly when connected to the computer
 Once you have transferred all the images from the card to the computer, it's time to remove the card. Don't pull it before following the proper steps mentioned below –
Right-click on the drive that is assigned to the SD card.

Click on the eject option.

Remove the card.
3. Never wait for the memory card to fill completely
Every memory card can store a limited amount of data. It gives a warning when it is about to fill. You should stop shooting immediately you get the warning message. It is so because a card on reaching its full capacity can lead to error.
4. Always use a card reader
Don't transfer files directly from the camera to the computer. If the battery of the camera dies in the middle of the transfer, the card may corrupt. So, make use of card readers as they are inexpensive and can be used easily. All you have to do is to insert the card in the card reader and then connect it to the computer.
Conclusion
Sometimes, even after obeying all the SD card maintenance tips, you may have to face data loss because of accidental deletion of data, card failure, or corruption. If it happens in the absence of backup, then take the help of SD card data recovery professionals. They can retrieve your lost data carefully in the premises of their well-protected and secure laboratory. They have their hands on the data recovery process throughout their professional life, because of which they can successfully restore all your lost data. So, prefer hiring SD card data recovery experts only and never indulge in DIY if the data is crucial.
If you like the article then check out TechieMag