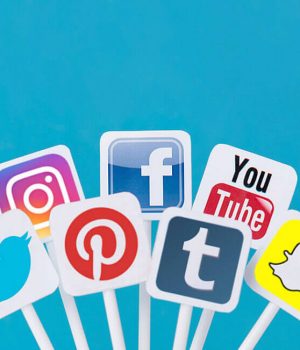 "Video is King" is now a solemn mantra adopted by industry experts, social media executives, and platform owners. From creators to everyday users, the great video pivot has been long coming since 2017. It is now estimated that by 2022, videos will dominate 87% of online traffic. Legacy business houses and veteran creators have revamped their strategies to incorporate video content, a move supported by every social media platform and stronghold.
Online Video Consumption Trends of 2021
96% of Internet users saw an increase in their video consumption in 2020.

9 out of 10 online shoppers prefer videos over any other promotional content.

Posts with videos get 48% more views than other posts.

On Instagram, video posts receive double the engagement than posts with pictures.

On Twitter, the engagement ratio between video tweets and non-video tweets is 10:1.
Using videos in your social media strategy is not as tricky as it seems. If you have an online business, your video content strategy should be rooted in authenticity and relatability, with a dash of personal touch and brand value.
Reasons Why Videos are the Top Priority for Online Businesses
Surge in popularity
The surge in video consumption is the biggest testament to its overall relevance. Facebook and YouTube report approximately 4 billion video views per day on each platform. Even before the pandemic, an average internet user watches over six hours of video content each week. This massive shift is why videos are increasingly becoming central to content strategy.
Fit for fleeting attention spans
Videos are easy to view and contain immensely condensed information relevant to users. The "How-to" videos alone garnered more than 100 million hours of YouTube viewership in the past year. Businesses serving the public are now mapping their digital landscape through informative videos.
Longer shelf life
Videos tend to stay around and have a higher chance of resurfacing on the for you/explore pages months after their release. Often, it takes weeks for content to reach its maximum possible audience, and textual publishing simply cannot be pushed across in easy scrolls like videos.
Repurposable and reusable content
An efficiently produced video can be used on every possible social media platform. A little bit of resizing and restructuring is all you need to repurpose your content. This quadruples the returns on a single piece of content.
Higher exposure and engagement
Videos are everywhere. Users are seeking it, brands are producing it, and social media platforms are prioritizing it. Videos, on average, now generate ten times more engagement than other forms of content.
Ways to Use Video in Your Online Business
Post product snippets
Whether it is a service or a product that you sell, it is essential to get as many online eyeballs as possible at the cheapest rate. Nothing gets the ball rolling faster than a video. From product introduction to reviews, product snippets carry sound summaries of your offering and take it straight to the timelines of interested users. The algorithm already works full time to align content with viewers displaying a similar interest; all you have to do is to produce tasteful and high-quality videos that can tell the tale of your business.
Share customer testimonials
Text testimonials are great, but they aren't better than videos. Finding a real, humane voice at the end of the screen, boasting about a product they enjoyed, is a massive plus for your business. When setting up a shop online, video testimonials are the only "word-of-mouth" at your disposal.
Share interactive stories
Instagram and Facebook stories have changed the game of online marketing. A simple product preview with a call to action generates as much traction as a billboard on the main road. Regardless of which funnel phase your business is in, you must always keep promoting new launches, fun snippets, and glorious reviews on your stories.
Post relatable and fun videos
Do you know what's better than leads and converts? Prospective leads. Carving a space out for your business online can be a daunting task. Not every upload can generate leads, and not every upload should. Instead, an essential purpose of your content strategy should be to create a safe and interesting space for people with similar interests. Brainstorming on relatable vlog ideas, creating the videos, and eventually sharing them can accomplish that for you.
Share free resources
Can't afford to hand out free service bundles/products? That's fine. Owning a business makes you learn a thing or two along the way. With videos, you can share your learned knowledge with the world. You can attain a handsome follower base with the genuine intention of helping your audience.
Tips to Get Started with Video Content
Invest in a video editing tool
Putting together videos and editing them can be a daunting task. Simplify the process at hand by investing in an online video editor that takes away half of the workload and creative input through pre-designed templates and textual additions.
Observe the established
Established online entrepreneurs charted a path for themselves the hard way: by learning in public. You get to observe and absorb their lessons without repeating their mistakes. Keep an eye out for the best performing posts of your idols and rivals and design their initial strategy in their shadow. Once you have enough months under your belt, you can create a pathway of your own.
Share tips and tricks
Although videos are promotional tools, a little freebie goes a long way. Share industry expertise and tips centered around your service/product and build a relationship of trust and reciprocation with your audience. Sharing relevant knowledge doesn't come at a cost, but the returns are massive.
Be authentic and relatable
If you are a fresh face in the game, building trust with your prospective leads should be your biggest priority. To achieve this, you must be as authentic and relatable as possible. Take your audience behind the scene and share the to and fro of running an online business. Showcase your mistakes as proudly as you present your triumphs.
Videos are fun, creative, capturing, and ultimately effective in generating leads and increasing sales. It is never too late to change your content strategy and amp your business with extra ammunition. There are no downsides to using videos for your online business. Start simple, and stay consistent!
Follow Techiemag for more!~