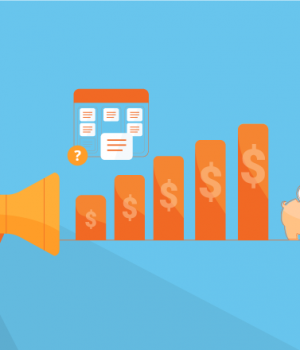 Workplaces are getting increasingly digitized, with most businesses and workplaces using automation and collaboration tools to meet their overall goals. Although email used to be king in this regard, direct and more efficient tools for both collaboration and communication have relegated email to a very niche corner. As part of our digital workplace, online collaboration tools can bring all stakeholders together while allowing teams spread across the world to work together efficiently. If you are not using online collaboration tools in your organization yet, here are 8 reasons you should start doing so today.
Reduce The Number of Tools You Use
You likely have a list of select tools you use every day. These can include a spreadsheet tool, a survey tool, a productivity tool, a video conferencing tool, a mind mapping tool, and many others depending on what you do daily. Instead of trying to make all these tools fit into your workflow, would it not be better to have just one tool that combines all of them?
With collaboration tools like an online whiteboard, you only need one login, which gives you access to a range of tools that you can use to collaborate online, whether your team is in the same location or if you work with a remote team. To make things even better, an online whiteboard allows you to choose how you work and collaborate with your team, picking the tools you want to use, combining them however you like, and ignoring those that are not quite as useful to your workflow and specific uses.
Efficient Communication
How many times have you missed an important email simply because you did not have your emails or email client open? Collaboration tools come with notifications options that let you know when you receive a message or when someone is trying to get in touch with you. These tools also allow team members to communicate through chat, which has been proven to be more efficient than email.
Organizations can also create special channels and rooms for different departments and teams depending on their news. This way, if there is a department-wide or team communication that needs to be passed, the sender can be sure that everyone in their channel, room, or team has received it and will act on it accordingly and promptly.
Increased Security
Leading vendors put a lot of effort into ensuring their online collaboration tools are secure. This is good news for people and organizations that send and receive sensitive documents that they would not like to land in the wrong person's hands.
Emails are frequently sent to the wrong person. It only takes a typo for this to happen, and this can end up exposing sensitive data to parties that should not be privy to the information.
Lastly, a collaboration tool gives you a lot of control over who can see your data. You can set user permissions that only allow select people to view documents and other data. 
They Allow For Central Storage
It can be quite annoying to go through other people's systems when looking for a specific document. This is especially the case when everyone involved is using a different operating system. Online collaboration tools give you a central folder to store all your documents. As long as someone has the necessary user permissions, they can find relevant documents easily if they need them.
This makes life very easy as one does not have to go through multiple computers, different document versions, email searches, or transfer documents to USB drives for presentations.
Real-time Document Collaboration
There are instances where you might want to work on the same document with a co-worker while talking to them on video chat. Think of a spreadsheet that shows the income, costs, and expenses related to a specific department. Online collaboration tools make it easy to do this.
Some tools also save different versions of the same documents so you can go back and look at changes made by someone else at a later date. Depending on user permissions, other people can edit, comment, or suggest changes to a document.
Real-time document collaboration saves a lot of time because the alternative would be people sending documents back and forth and asking for revisions. With these tools, all documents and their revisions are available for everyone with the right permissions.
Online Collaboration Tools Make Project Management Easier
Project managers can use online collaboration software to create detailed plans of actions, with detailed information on tasks, who is responsible for completing them, deadlines, and other information.
If a task cannot be assigned to a member of a team because they have too much work to do, for example, the project manager can easily assign the task to someone else on the team. Project managers can also check the progress of certain tasks and projects easily and ascertain whether there will be any delays or issues with any projects going forward.
Coordinating more than one project also becomes easier when using an online collaboration tool and where everything a project manager would need is in one place.
They Make Finding Anything Easier
One of the biggest complaints about email is that it is not very effective at finding specific information you could be looking for. Collaboration software, on the other hand, is made to find what you are looking for easier. It could be a message you sent a co-worker, a document you sent, or a document you are working on with someone else. 
They Make It Easier to Capture and Curate Ideas
It is quite common for people to get an idea, write a quick email to their boss, and never hear from them on the matter. Why? The email might have been lost in a sea of the other emails the boss receives in a day. 
Collaboration tools make it easier to not only find messages that have been sent but to also capture ideas wherever you may be. You can then track the idea down in the future.
Organizations that use online collaboration tools are more efficient and productive. They also do not waste time hunting down messages and documents and can be assured that their communications and documents are safe. Compared to email, these collaboration tools are more effective and faster at helping you do whatever you want.
Follow Techiemag for more!