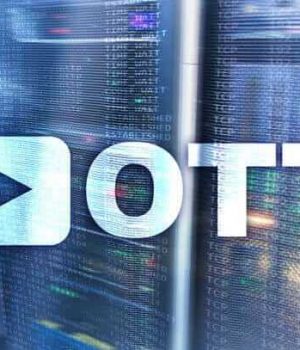 TV viewers today enjoy access to a broad spectrum of content across all manners of platforms. You see, the market itself is driven by two major differentiators: experience and content. 
Content may be considered the king, but seamless experience and thoughtful navigation for users are vital to make that content easily accessible. A great experience can be completely and easily controlled by Pay-TV operators and is identified by emphasizing a valuable strategy that prioritizes the user experience. 
Thus, experience and navigation could then become a defining measure of success. 
IPTV and OTT are two of the most typical concepts in video content. However, what do these acronyms mean? How can your media company tap into their opportunities? 
What are IPTV and OTT Streaming Solutions?
IPTV stands for "internet-based protocol television." As the name indicates, it's a digital television system sending live and on-demand video over the internet, but in a controlled manner. That service delivers video and TV over a privately managed network. 
It could be a WAN, LAN, or an ISP network. As it reserves bandwidth for video delivery, IPTV ensures a great quality image and sound without any interruptions, plus improved network security privacyonline.
Common examples of IPTV include Orange TV, DIRECTV STREAM, and Verizon Fios TV.
On the other hand, OTT refers to "over-the-top," which means TV and video programming are streamed to any device over the public internet. It bypasses standard broadcast, satellite gatekeepers, and cable, and it's the essence of the video "anytime, anywhere" motto. 
In short, anyone who is using an Internet-connected device (video console, smartphone, tablet, laptop, smart TV) can access content—in their jammies on the couch, traveling by plane, or in a suit at a conference. 
Some of the biggest names in this industry are HBO Max, Disney+, Amazon Prime Video, YouTube, and of course, Netflix. 
Successful OTT Streaming Platforms 
As a creator, OTT could make a big difference for your viewership. Imagine if you can organize your OTT content delivery to your viewers without obliging them to leap through hoops. You are going to establish a better customer experience. What's more, there's a chance that your OTT subscription service can bring the content they wish for a price they like. 
When you do that—pair excellent content at a cost that is valuable to your customer—you win viewers for life. In short, it is all about getting more everything for less. 
From major players such as Hulu and Netflix to emerging platforms such as Disney Plus and Apple TV+, here are the leading OTT platforms this year:
Disney+
Disney+ is another OTT streaming solution providing access to TV series and films owned by The Walt Disney Company. Those involve programs by Star Wars, National Geographic, Star, Marvel, Pixar, and Disney. 
Hulu
Hulu is another famous OTT solution. It's a bit different than Netflix, as new episodes are often uploaded the day after they air. 
Amazon Prime Video
Prime Video is Amazon's OTT streaming service. It provides unlimited access to a library of movie and video content with a subscription, not to mention they have other content accessible for purchase or rent. 
One distinct feature of this platform is that users can buy access to films that are still in theaters. Also, Prime Video has access to live programming such as sporting events. 
Netflix 
Netflix is one of the pioneers of OTT streaming services. It began as an online DVD rental shop, but it transformed as live streaming technology. Now, the platform is one of the biggest and on-demand streaming platforms in the world, featuring more than 15,000 titles.
Also, Netflix features original content that's only accessible on its platform and other titles from other production firms. The platform uploads entire seasons of TV shows at a time, and it's famous among folks who love "binge-watching." 
Netflix enables its users to consume what they want, when and wherever they want. They also don't impose any penalties like time restrictions or advertisements. That's where Netflix went one step ahead of standard cable services. They made original content and let users binge-watch entire seasons and the time of release without ads. All of that, only for a small monthly price. 
That's why a good user experience is very important to any OTT streaming service. The UX design enhances the satisfaction, ease of use, and usability given in the interaction between the customer and the platform. 
In one research from Parks Associates, it was discovered that one-fifth of households cancel their OTT subscription service based on an inability to find something to watch. The last thing you want to offer to your user is a poor experience. Right? 
How Poor User Experience Can Destroy Any Streaming Service
In a streaming age dominated by the likes of Netflix and other giant players, it's simple for more niche and smaller streaming services to feel they cannot compete on the user experience front. Keep in mind that Netflix does set the bar high, big thanks to its expertise, skillset, and capital that smaller players cannot hope to match.
Nonetheless, user experience is not one of those one-size-fits-all things. Your streaming platform can flourish along with the likes of Netflix by providing a good-performing, improving, simple, but elegant user experience that is customized to your audience's needs.
OTT domain has been a constant shift and is regularly changing. User preferences, the way the consumer content on different devices, is changing over time. Thus, user affiliation, loyalty, and affiliation towards a specific brand have been lowered significantly. 
Offer your users the perfect user experience that is customized to their needs. By doing so, your user churn can be minimized a lot, and a higher user engagement can be accomplished.
Take note that user experience is not the sole factor you need to consider obtaining high user volumes and better engagement for your OTT platform. Nonetheless, it must always be complemented along with the proper content (along with personalized user recommendations) and excellent quality of services to accomplish the revenue goals. 
The major benefit for you is that with a UX focused on your platform's optimization, it instantly becomes enjoyable and entertaining for your users to use privatnostonline. 
Final Thoughts
In an OTT world driven by consumer expectations, selecting the ideal end-to-end OTT solution with a set of quality white-label applications suggests you could hit the ground running with a superior user experience. 
To accomplish that, streaming providers must need professional and qualified partners to help you adapt and enhance your user experience, allowing you to unlock new opportunities and paving the way to massive OTT success.
Follow Techiemag for more informative articles.