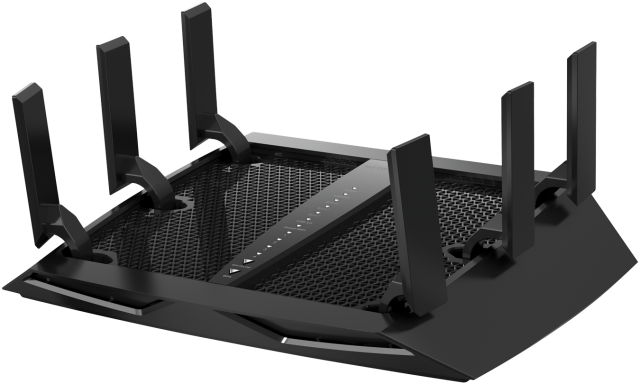 Linksys WRT546 Wireless-G Routers is a tool used for configuring what is utilized for the setting of security and its networking. These actions include the encryption of wireless settings, activating the Firewall, the modem settings of the client, and the server of the DHCP that the router has. 
When it comes to controlling different accesses, the Linksys WRT546 Wireless-G Routers has your back. Their unique capabilities for users to configure a lot of things can put authorization settings for those who can access their internet sources, meaning you can schedule the internet usage of specific devices that connect to your network. 
Reasons why Choose Linksys WRT54G Wireless-G Broadband Router
If you want to work with a fast and reliable internet connection, then Linksys WRT54G is considered to be one of the best routers that will guarantee fantastic internet speed. It contains very advanced systems for security and features for networking. It works best on connections with networks having 802.11g and 802.11 connectivity. 
Including two types of firewalls, the first Firewall is the NAT or Network Address Translation Firewall. The NAT will hide the computers from the routers. The second type of Firewall is the SPI, which is the Stateful Packet Inspection. This second Firewall will make sure that packets are legit and authenticated. This is a great feature that routers can offer to users.
Another thing that Linksys WRT54G is capable of is disabling the router's beacon of your specific modem. This router defends you from other people who are uninvited or unauthorized guests from accessing your network by automatically blocking them. You will not worry about people accessing your system without your permission.
Linksys Wireless G broadband router comes with removable antennas that can be adjusted to maximize the internet coverage in your area. The Linksys WRT54G Router will do a great job in terms of providing services to users. It has the capability of stretching internet coverage ranging as far as 200 feet, an Impressive distance for a router.
Features Of the Linksys WRT546 Router Offers To Users
Encryption is vital when it comes to routers because if your router is turned on, it could transmit strong signals that your device can detect even if you are far away, making other people search it on their devices. They can use your internet connection without your permission—a primary reason why encryption is essential for routers.
Luckily, Linksys WRT546 Router can let you input encryptions to your data and change the access with limitations for people to not gain access to your network services. They have an internet access policy where you can schedule the usage. You are free to make up to ten systems if you utilize the internet access policy feature. 
Another feature is the website filters. The website filters have blocking capabilities provided or generated by four URLs and a six keyword input. There is also a VPN Pass-Through feature provided by the Linksys WRT546. This router also has a logging feature that can delete or clear traffic logs when needed.  
How To Use The Linksys WRT546 Wireless-G Router 
Upon purchasing the router, you can look at these installation guides. The first step is to begin the setup of your router by providing a power source by plugging it to a power outlet. Then, connect the ethernet cable to the jack on the router's backside is the next thing to do. You can see it labelled as "Internet."
Then attach another ethernet cable to your laptop. Open a browser and type in http://192.168.1.1 on the provided search bar. Once you are on the page, you will need to input your username and password. After this, you will be directed to a page where you can set up the router. There, you can change the name you want to display.
After changes have been made on the settings are complete, you can click "save," and it will inform you that the settings successfully made changes. You can now click on the "Continue" button and proceed to more of their configuration options you can change according to what you want to encrypt.
Takeaway
If you are looking for a router that is fast and has many features to offer, then Linksys WRT546 Wireless-G Broadband router is the best option. Its features make it one of the most reliable and trustworthy routers available today. Linksys WRT54G is said to be the first router created and owned by people. 
This router is dependable and highly recommended for people if they opt for services that guarantee safety and high internet speed capacity. Linksys will allow you to reject and authorize accesses. The Linksys WR546 is a known router shipped over to many establishments and homes for the right network service provider.