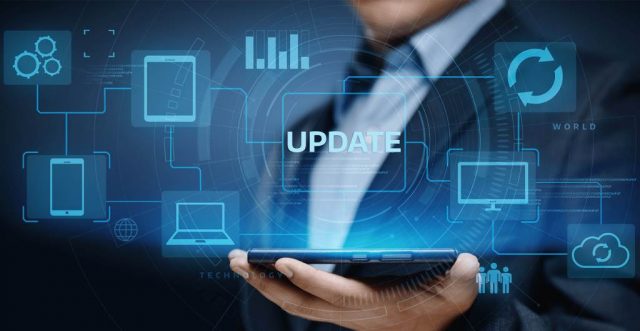 Running a successful online business requires a lot of dedication, hard work, and knowledge. With the proliferation of digital technology, starting and maintaining an online business has become easier than ever. However, it can still be challenging to stay afloat amidst the competition. 
While running an online business can be an exciting and rewarding experience, it comes with unique challenges. Many aspiring entrepreneurs have found themselves overwhelmed and unsure of how to navigate the world of online business. 
However, with the right tips and strategies, anyone can succeed in running a successful online business. Whether you're just starting or have been running an online business for some time, here are five essential tips that will help you take your business to the next level:
Have a clear business plan
A clear business plan will help you to focus on your long-term goals and objectives. Before you get started with your online business, you must have a clear idea of what your business is, who your target customers are, what you're selling, how you're going to market your products or services, and how you're going to generate income from your online business. 
While you can always adjust your business plan as needed, starting off with a clear and concise business plan will help you stay focused and on track. Having a clear business plan will also make your business more appealing to investors.
Develop a unique brand identity
Your brand identity is often what sets your business apart from other companies in the same niche, as well as what attracts potential customers. Having a strong and unique brand identity can help you gain an edge over your competitors and build a loyal customer base. 
Having a clear understanding of your target market and the experience you want to provide them is a good place to start when developing a brand identity. You can also look at competitors in your industry and make note of what their brand identities are and how they are different from yours. From there, you can create a unique brand identity that reflects your business and sets you apart. 
Creating a brand identity can be done in a variety of ways. You can create a logo, create a slogan, establish a color scheme, and more. Although developing a brand identity takes time and effort, it is an important part of running a successful business.
Invest in a good internet connection
Having a strong internet connection is important for running any type of business, especially if you operate an online business. Without a fast and reliable internet connection, it will be difficult to run your business effectively. 
This may include difficulties with customer service, issues with shipping orders, and more. You can ensure that you have a strong internet connection for your business by having a quality internet service provider (ISP). You want to choose an ISP that has reliable internet service, offers a high data transfer rate, and has good customer service. 
You may also want to get a dedicated internet line and invest in an SD-WAN application if your business is highly reliant on the internet and you're looking to avoid a potential Internet outage that could ruin your business's reputation and slow down its operation.
Offer Quality Products and Services
It goes without saying that in order to run a successful online business, you need to provide your customers with quality products and services. However, many businesses fail to provide their customers with the high-quality experience they are expecting. 
One way to ensure that you are providing your customers with quality products and services is through effective communication. This includes responding to emails and messages quickly, as well as maintaining positive and constructive communication with your customers. 
You can also provide high-quality products and services by investing in good and reliable suppliers. This includes everything that goes into creating your products or providing your services. It is important to choose suppliers that are reliable and have a good track record so that you can provide your customers with the best quality products and services possible.
Leverage Social Media Platforms
Social media platforms are a great way to connect with your customers and build your brand. You can create an online presence through various social media platforms such as Facebook, Twitter, Instagram, and YouTube. 
By leveraging social media platforms, you can gain a larger following and engage with potential and current customers. You can also use these platforms to share information about your company, industry, and products. 
When creating social media profiles, it is important to maintain a consistent brand identity. This includes your profile picture, cover photo, bio, and posts. It is also important to make sure that everything posted on these profiles is consistent with the brand you are trying to create.
Wrapping Up
Running a successful online business is challenging, but it's also incredibly rewarding. If you follow these 5 essential tips, you will be well on your way to success. 
To really succeed, you need to keep trying and to keep pushing forward, even if you fail. There will be setbacks, but you can always learn from them and use that knowledge to improve and make your next attempt better.
Follow Techiemag for more!