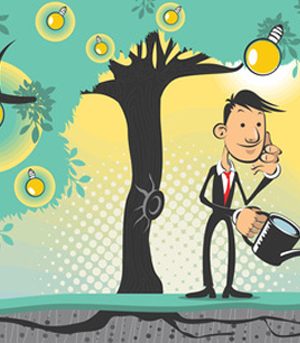 Starting your own business is the first step to becoming financially independent from the workforce, and better yet, becoming your own boss. While there are plenty of attractive reasons for starting your own business, it's tough to work, and you'll have to make sacrifices in terms of time and freedom.
Even though it's tough, it's certainly worth it for the people who are dedicated to their craft, whatever it may be. Before you take the first steps to business ownership, there are some things you need to know to set you up for success.
1. How To Incorporate Your Business
One of the hardest decisions that people have when starting a business is choosing a business model. It can be tough deciding between a sole proprietorship, corporation, or a multi-partner venture, but the experts at https://taxfyle.com/business-incorporation-services show how there are plenty of ways to figure this important step out. You want to find the one that makes the most sense to your business needs, and one that will help most when it comes to taxes or finances.
2. Startup Costs And Capital
Speaking of finances, you want to calculate how much it's really going to cost to get your business off the ground. The best part about digital businesses is the fact that your business space is all online, which makes it much more cost-effective in some aspects. You may be spending a couple hundred a month to a couple thousand, depending on how you scale your operations. This can be funded out of pocket, or you can seek investment through bank loans or private investors. 
3. Understanding What You Bring To The Table
For every great idea, there are 1000 that didn't succeed. The number is probably a lot higher, but for argument's sake, the ratio of businesses that succeed and fail is incredibly skewed. When you propose a business idea to yourself, potential investors, or partners, you want to do enough market research to figure out what you bring to the table. You don't need to reinvent the wheel, but you surely want to offer something that has an apparent need in the industry of your choosing.
4. Utilize Available Resources
Finally, and this ties into all of the points previously listed, you want to make sure you're taking advantage of any opportunities for help that come your way. Going about starting a business is tough work, and there will be plenty of doubters, but there are also plenty of people in your corner – your family that wants to help fund your venture, investors who see potential, possible business partners, and of course, resources for learning how to grow your business. Seek out these resources, and use them liberally.
Final Words
No one said business ownership was easy, but if it were, then people wouldn't be working 9-5s every day complaining about their boss. The best part about business ownership is that, even though it's tough to work, others like you have started in the same position, so it's doable. Using these tips, you can figure out how to get started on your business plan properly.
Follow TechieMag for more informative articles.