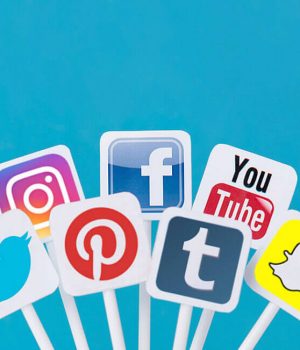 Can a business do without sales prospecting?
Well, this less-than-glamorous aspect of sales is absolutely crucial for business.
Of course, we would all rather be meeting pre-qualified leads and focusing on closing the deal, but someone had to find those leads, right?
Sales prospecting involves sifting through businesses to find those whose needs or pain points you can meet. Then nurturing them to where they are ready to buy.
Good sales prospecting fills your pipeline allowing your team to focus on prospects within the funnel and those you're targeting. It also allows you to provide value to potential customers, setting you up as a subject expert and trustworthy advisor.
If you're in the market for sales prospecting strategies within the B2B digital space, we have some ideas for you.
Invest in CRM Software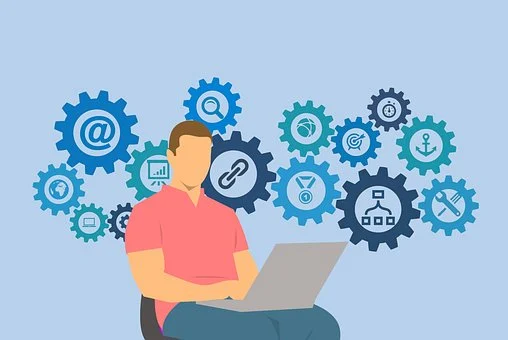 According to research, CRM applications can increase revenue generation per salesperson by up to 41 percent. They can also improve lead conversion rates by over 300 percent. Yes, you read that right—300 percent.
One of the greatest benefits of CRM is centralizing data.
It consolidates customer data in one place making it easy to access, rather than toggling between platforms to find data.
The wealth of streamlined data (think behavioural data, demographics, etc) you gain from CRM helps you find new prospects easier.
Here is how CRM can help in sales prospecting:
Providing activity insights. Outbound activities data are streamlined in the CRM, allowing you to see which activities drive results and which ones don't. You can then plan sales activities that promote business growth.
Promoting better sales forecasting. CRMs provide statistical analysis to help you target high-value deals at the right time. They also offer overviews of projected sales and share insights into your pipeline's strength and value. It helps you plan for prospecting more efficiently.
Measuring the sales process. Through sales pipeline data, you can clearly visualize how your deals are progressing, and at what percent. You can view the average value of your deals and track the time it takes to finalize deals.
Be Active on LinkedIn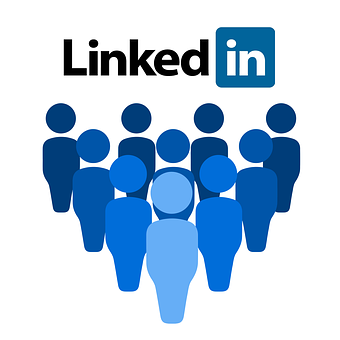 With 800 million members that include over 55 million companies, LinkedIn is the social hub for business professionals seeking to connect, build relationships, and strike deals.
Do it right, and you can have in your hands, a mine of prospecting opportunities.
How do you do it right?
Create a stellar professional brand. Offer great solutions and great customer experiences to create a positive image. Actively participate in your industry's activities, join LinkedIn industry-related groups and be part of the discussions. It will improve visibility and encourage responses and inquiries from prospects.
Connect, connect, connect. Networking is critical to finding high-quality prospects. As you expand your network and engage key connections, you'll be erecting warm paths to reach potential customers and even earn referrals.
Lead with insights. Conduct useful research and share your findings to improve credibility, create perceptions of knowledgeability, and capture the interest of potential buyers. You'll be giving prospects compelling reasons to want to meet you and learn more.
Make Cold Calls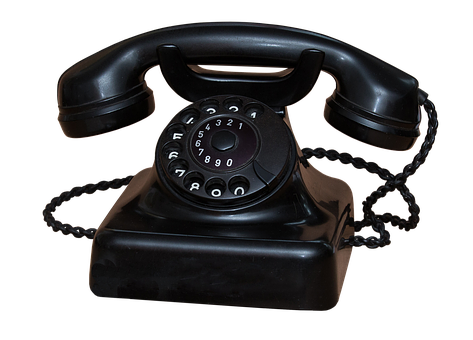 If you're looking for a strategy that maximizes leads and opportunities, you've got to consider cold calling.
While many sales teams attach a bad rap to it, cold calling is used by businesses world over to initiate conversations with potential customers.
Today, teams pre-qualify leads and reach out with just enough information to rouse their listener's curiosity and encourage further engagement.
Best practices include:
Research your prospect. You don't want to call random people on a list with "fantastic offers" only to discover that the listeners aren't interested or don't qualify. It's embarrassing and doesn't do your company's reputation any good.
Use a script to ensure you cover all relevant points. Rather than read the script verbatim, let it act as a checklist of what you need to cover. Include factual information about your solutions, answers to a couple of frequently asked questions, and objections.
Don't start with a sales pitch. You naturally want to talk about your awesome offerings, but that may only put off your listener. You didn't ask their opinion or their needs, so you can tailor your offer to match their needs.
Keep a voicemail script handy. People are busy, others don't notice their phones ringing, and yet others don't answer calls coming from unknown numbers. Rather than call incessantly and risk being blocked, leave a 20-30 second voice mail with your contact details and reason for calling.
Join Q&A Sites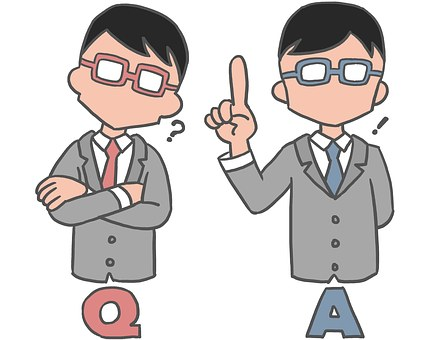 What do you typically do when you have a question?
Type your query on Google, right?
As you scroll down for answers you're likely to come across a Q&A site in the results.
Sites like Quora attract professionals, industry leaders, and journalists keen to share their expertise and knowledge with the world.
This makes it ideal for B2B marketers looking to improve customer acquisition.
Here are some benefits of leveraging Q&A sites:
Improving visibility. These sites pop up on search results (including in featured snippets and the "People Also Ask" section) for many keyword phrases. Answering questions that match your target keyword phrases may help increase visibility.
Improving your thought leadership. The questions you come across on Q&A relate to challenges people are facing or their needs. They can be a source of content ideas you can work on holistically.
Building credibility. It's one thing to say you're an expert and another to answer questions consistently and prove you have the experience and capability. These Q&A sites give you that chance.
Host Webinars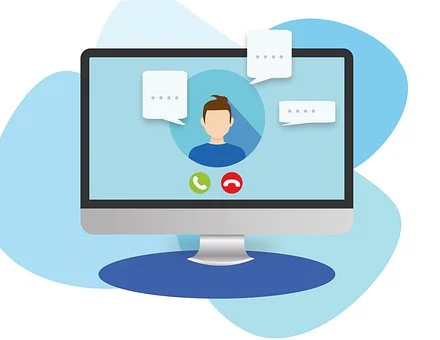 Webinars present opportunities for you to deliver useful demonstrations of your solutions, making them an effective strategy for pulling leads to your funnel.
To make the webinars attractive to potential customers, it will be important for you to ensure the topics align with their needs and challenges.
You can take the chance to showcase how your solutions can tackle and iron out their issues.
Leveraged properly, webinars may help in prospecting, client relationship nurturing, and eventually client relationships.
Here's how to use this strategy:
Include the registration requirement feature with every webinar. It will help you collect contact information for connecting at a later date. This top-of-the-funnel tactic feeds into your lead nurturing program, intending to turn them into customers.
Use tracking links. Tracking which platforms (Facebook, LinkedIn, Twitter, email, etc) registrants are coming from tells you where to find your audiences. You can then know where to focus your attention.
Keep follow-up emails ready. Have follow-up emails, webinar resources, and recordings ready for sending out to all registrants to encourage engagement. Create a short recap for registrants who missed the event to entice them to watch the recording.
Follow Techiemag for more!