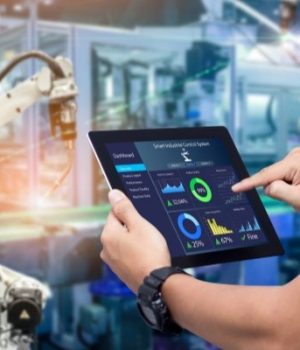 Word games are a great hobby and pastime, especially for those who love improving and enriching their vocabulary. If you love word games, there are lots of apps you can install on your phone so you can learn and stimulate your brain. There are also lots of tools that help you get better at these games while also having fun. It is these apps and games that we will be looking at below. Look out for ones you have not heard of before!
Wordscapes
Wordscapes combines elements of crossword puzzles and word finding to create an interesting game for word game lovers. When you start the game, you are presented with a crossword and a wheel that has several letters on it.
You can swap through the letters to combine them into words that fit the different spaces on the crossword. The game starts easy and gets increasingly difficult as you work through the levels. It also has amazing backgrounds for each level so each of them offers something different.
Unscramble
If you are a word game lover, you have played Scrabble before. The aim is to unscramble letters to form words that you then place strategically on the board to earn as many points as possible and make things as difficult as possible for your opponent.
Depending on the letters you get, it can be difficult to unscramble the words therein. Unscramble is an online tool that helps you find words from a batch of letters. The best thing about Unscramble is that you can use it for more than Scrabble. If you play video games with hidden word secrets or watch TV shows where you have to come up with new words, Scrabble can help make things easier or more fun.
You can also use Unscramble to find new words to improve your vocabulary so you can use them when you play your favorite word games again.
Letterpress
Letterpress is very similar to Scrabble in that you play against a friend or a bot, finding words and adding them to the board until there are no more spaces. The game has a very simple interface. You get several letters you use to form words and play on the board. The aim is to capture as much of the board as possible while getting the most points. 
The game ends when there are no more spaces left on the board. The player with the most points wins the round.
Four Letters
Four Letters tests how many words you know and how fast you can remember them. At the start of the game, you get four letters and a timer. The aim is to find a word using all four letters as quickly as possible. You can also find as many words as possible before the timer runs out.
The game starts easy, with simple words such as "TEAS" and gets progressively difficult.
Wordmint
This is yet another word-forming game, but with a twist. There is a set number of rules and there are tiles. You need to move the tiles around to form words, with the moves remaining decreasing as you play the game. Once you have no more moves your score is calculated based on the words you create.
Each letter is assigned a value like in Scrabble, which means you can strategize to form words with the most value before you run out of moves. There is also a timed mode where instead of getting a set number of moves, you get time on a clock.
There are lots of fun apps and tools for word game lovers. Many of them are very similar, but we found some that have something different to offer.
Follow Techiemag for more!