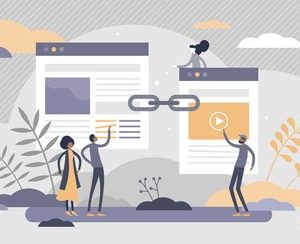 What does it mean to be an innovator? What does true innovation look like? Change doesn't always look identical, and success in business often requires more than one type of innovation.
Innovation and competitiveness go hand-in-hand. For a business to thrive, it needs to invest in innovative infrastructure, including technology, systems, processes, and a culture that can stay competitive.
Innovation is about creating value by making something new. There are four types of innovation that a business can invest in, and each comes with its own risks and impacts.
#1 Disruptive
Often when people talk about innovation, the first thing that comes to mind is disruptive innovation. This is when a new technology or business model disrupts the entire existing market. Disruptive innovation is a high-impact shift that finds effective uses for new technology.
A great example of a disruptive company is Nobul, an open digital marketplace that has changed the way consumers search for and work with real estate agents. It applies a disruptive business model like Uber's to an industry that's traditionally been reluctant to make changes, and it's giving consumers more options and control over the process.
Founder and CEO Regan McGee saw an opportunity to leverage data in a way no one in real estate had before. Speaking to Digital Connect Magazine, McGee reflected that the industry wasn't taking advantage of big data, giving Nobul a unique opening:
"The real estate industry is awash in data, yet we as a sector have not really embraced the tools available to leverage that flood of information. But, when the real estate market really started to heat up, we as an industry finally started to see the light and embrace the benefits that data analytics have to offer."
#2 Sustaining
Sustaining innovation is about holding onto a company's market position once it's reached a position as a market leader. Maintaining that position requires a company to continue to innovate, providing new features or services and continuing to find new ways to create value.
In many ways, sustaining innovation is the process of getting better at what you're already doing. It's the work you do when you know what problems exist and the solutions that can solve them.
#3 Incremental
Incremental innovation is about making gradual improvements to existing products and services. Like sustaining innovation, it's about improving what you already do, but with a focus on finding efficiencies or improving features rather than adding new ones altogether. It may not be as flashy as disruptive innovation, but it's an integral part of building long-term success in business.
#4 Radical
This is a breakthrough that transforms an industry and creates new markets. It's a change related to how organizations interact with the marketplace. It's what happens when an organization finds a solution to a problem that has been well-defined but so far impossible to fix.
There's more than one way to innovate. Organizations that invest in generating different types of innovation depending on where they are in their lifecycle will be more likely to achieve and maintain market-leader positions.
Follow Techiemag for more!