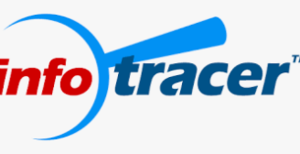 A person's criminal and court history, family connections, education, assets, and much more may all be accessed by using InfoTracer's simple search tools to investigate.
There are many people using search or background check sites today. It's easier than ever for background checkers to find information about someone online. Whether you're looking for a criminal record or a relationship history, a people search website could be a great place to begin your research. But how can you know which site is best for you?  
With the help of this article, you will learn all you need to know about the popular InfoTracer platform, its features, pricing, and other important details. For conducting specific searches, InfoTracer's service is the best option. We have tested and examined all of its functions to show you how to utilize the platform.
So, let's get started.
What is InfoTracer?
People search website InfoTracer has been around since 2016. In the current market, InfoTracer is just one of several people-finder websites. Without a doubt, it genuinely stands apart from the competition.
With InfoTracer's help, you can perform a phone lookup on anyone and lookup social media profiles, criminal backgrounds, and assets owned, along with other info.
It's hard to find a similar platform with as many search options as InfoTracer.
InfoTracer includes public and private data; it has access to over five billion records.
InfoTracer reports are prepared by sifting through billions of records and compiling them into one easy-to-read report.
Simply enter the person's name, phone number, etc., into the search bar, and you'll get all the information you need. 
Making a Difference – An Insight into Features
Here are some of the features that make InfoTracer stand out as a valuable tool in your research arsenal. These features can be extremely useful in finding information about an individual. 
Extensive search 
There are many ways to conduct a search using InfoTracer, and this is one of the most useful features. InfoTracer offers far more search options than its competitors. If you don't have the obvious information such as a person's name, you can still find out more about them by using other search parameters such as phone number or an address. 
Alternatively, you might use a vehicle identification number or an email address to find information. There are many search options to choose from with InfoTracer. 
User friendly 
An easy-to-use background check service is available for those who don't have the time or patience to spend hours using complex search engines or standing in line at courthouses. InfoTracer.com displays its search options in a straightforward and accessible manner, making it user-friendly.
Regular updates 
It's also worth noting in InfoTracer reviews just how detailed the platform's reports are. Often InfoTracer doesn't get the credit it deserves for how often they update its data. A report's integrity is only as good as its information, so this is an important consideration.
More than a million customers have subscribed to InfoTracer to perform research, view certain pieces of data, or both. Every month, the company's databases are updated. Infotracer.com sometimes updates records every day.
Photo recognition 
InfoTracer now has a distinct advantage in this area compared to its competitors. Using it, you may perform a search using a photo of a license plate, and all the relevant information matching that plate number will be presented to you.
However, keep in mind that running license plate searches requires certain permissible purposes by law. Before utilizing this service, be sure you know the rules in your state.
Sources of Information 
Different private and public data sources are used to gather data. The following are examples:
Third-party sources.

Data in various online communities.

Record-keeping by government agencies.

Records of criminal activity, commercial activity, and the census.

Local police reports.

And more.
Types of Information 
Using the above sources, InfoTracer may provide the following information:
Information mentioning personal details like location, and past and present addresses.

Relationships.

Criminal/Court records.

Assets in the name of the subject.

Vital records.
Pricing 
InfoTracer provides affordable plans. This is yet another way it stands apart from its competitors, who will charge hefty fees for access to basic databases. 
A $2.95 trial gives you seven days of unlimited access to many reports.

The monthly membership costs $14.95 and allows you access to all kinds of reports and other premium search result alternatives.
The monthly plan is the best option, and if you want to test it out first, the seven-day trial is perfect for you.
The Pros and the Cons
The Pros 
Multiple ways to search are available.

Affordable.

Trial period of seven days.

Diverse information sources.

Secure and up-to-date information.

Concierge-level customer service and search assistance.
The Cons 
Users may get overwhelmed with the vast amount of search options that InfoTracer provides.

No app for iOS yet. 
Final Words 
InfoTracer is a strong contender for the title of the finest people finder on the market, thanks to its low-cost seven-day trial, high level of security, extensive database, and wide range of search options. InfoTracer is a high-quality, focused, reliable, and trustworthy provider with endless search possibilities.
Follow Techiemag for more!