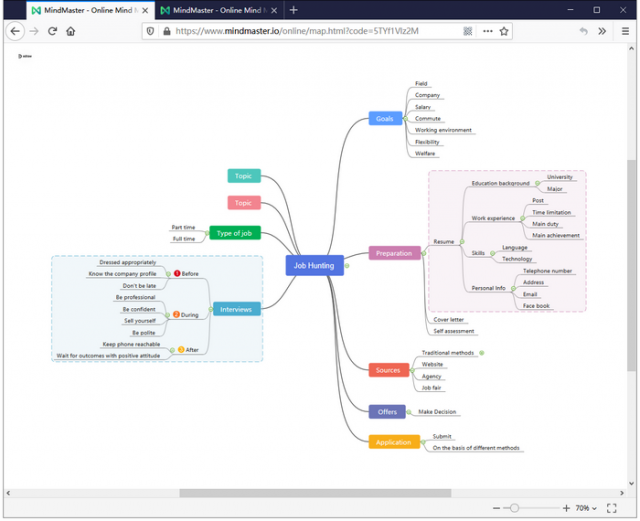 How many emails do you typically send and receive from coworkers daily? Moreover, how long does it often take to update your team on objectives or progress? If the questions you've answered make you feel embarrassed, it may be time to upgrade your team's communication methods.
Software designed to facilitate cooperation within a team is becoming popular. Technology provides a plethora of choices in areas ranging from communication to project management. Every year, a slew of new, cutting-edge online collaboration tools appear, while the established ones continually expand and enhance their offerings. Holacracy is a kind of collaborative management that has proven successful for several businesses.
The concept of mind mapping has advanced much since its origin and is now widely used in a variety of fields and contexts, from the classroom to the boardroom.
The benefits of mind mapping include better analysis of complicated concepts, simpler planning, and more efficient administration of projects, tasks, and information.
However, you'll need special software like EdrawMind Online to do it. You may reduce the possibility of making errors by using EdrawMind Online to create a visual outline of your strategy.
It's a great tool for stimulating originality and maintaining mental order. Using this method, you'll be able to simplify several tasks, including mind mapping, to a far greater degree. This review of EdrawMind Online will provide you with all the information you need to make an informed decision about whether or not to purchase this program.
What is EdrawMind Online?
You may easily create visual representations of your thoughts with the help of EdrawMind Online. It's an easy-to-use tool that lets you quickly create visual representations of your ideas, thoughts, and notes.
This programme is considered cross-platform since it may be used with any OS. The design of the programme is primarily inspired by Microsoft Office, which makes it intuitive and easy to administer. In terms of visual design, it is quite similar to Microsoft Office applications. The application runs well on Windows, macOS, Android, iOS, Linux, and the web.
You do not need to be a computer expert to utilize the EdrawMind Online program. The straightforward design makes it simpler for users to create new Mind Maps or make adjustments to existing ones. The program's basic features and standard drag-and-drop editor for making maps make it suitable for usage by anybody.
By searching the website's gallery, you may get a wide variety of project templates and launchpads. It is possible to see the breadth of EdrawMind's capabilities and the kind of maps you can make from scratch by using these predefined examples.
The program provides eight distinct types of diagram layouts and over eighty pages of templates, such as academic charts, strategic plots, life maps, and even picture timelines.
How Much Does EdrawMind Online Cost?
Many customers use EdrawMind Online because of its reasonable price and user-friendly interface. The tool's flexible price is its strongest feature. The cheapest plan is a $39 semi-annual membership that is charged every six months. Customers may also opt for the $59 yearly package if they choose. One gigabyte of cloud space and access to all of EdrawMind's platforms is included with each of these packages.
Alternatively, there is a lifetime plan available for a one-time payment of $118. More so, this bundle grants full access to any and all platforms. More than 10GB of cloud storage space and lifetime access to free updates are also included. Finally, for the low, low price of $234, you may get a lifetime bundle plan that includes Wondershare EdrawMax, Wondershare EdrawMind Online, and EdrawInfo for the rest of the time.
EdrawMind Online Pricing Plans
Subscription Plan ($39 – $54, Semi-annual, Annual)
Full access to all platforms
1-year free upgrades and priority support
1GB free cloud storage
Easy device management
File backup & recovery
Lifetime Plan ($118, One Time Payment)
Easy device management
10GB free cloud storage
File backup & recovery
Full access to all platforms
Lifetime free upgrades and priority support
Lifetime Bundle Plan ($234, One Time Payment)
Free, Permanent Activation for the Rest of Your Life
Infinite access to all tools and designs
Two desktop computers and three mobile devices may share the same account.
Maintaining a safe copy of your files and being able to restore them
Coordination in real-timePROS
Make use of graphic organizers like mind maps, Gantt charts, and flowcharts.
In the realm of Presentation Software, there are a few options.
Data Import/Export is one of the features available.
In terms of Brainstorming, is useful.
CONS
When using more than one device, you will not be able to access cloud services.
Online Collaboration in EdrawMind Online
The online version of EdrawMind Online allows for simultaneous group work. Collaborating on a single file is possible. In addition, you may organize the shared files by forming a group to do so. This new function allows users to collaborate on mind maps with coworkers regardless of physical location.
How to Collaborate?
Step One:
Open a file and click the

on the menu bar.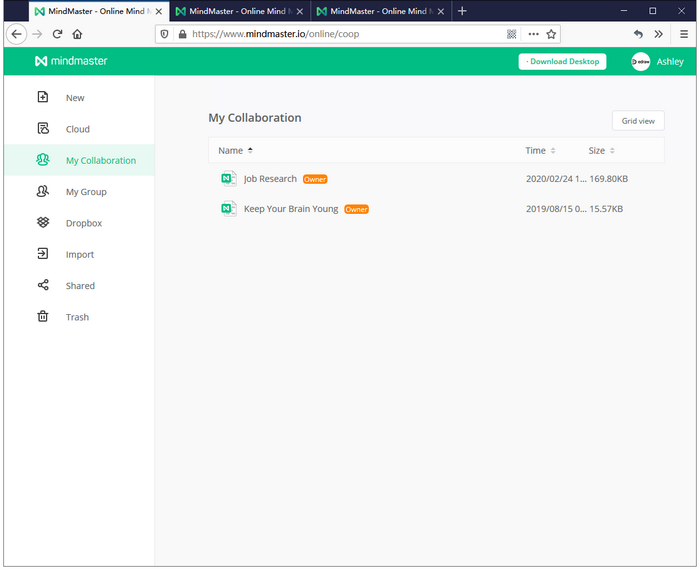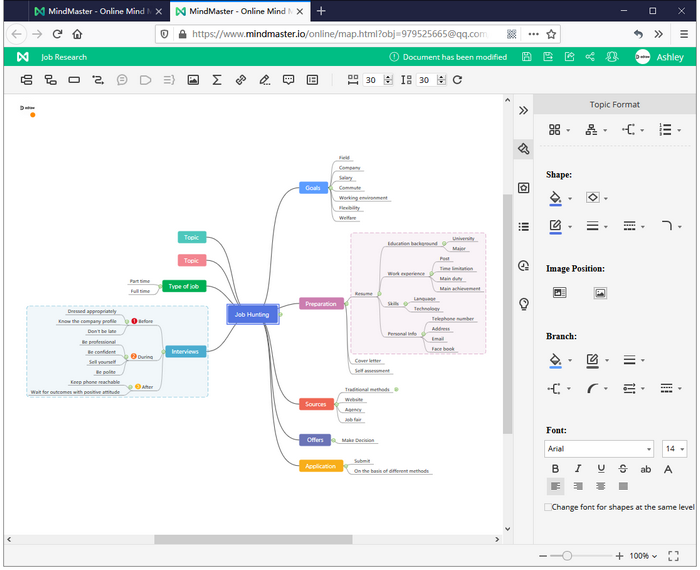 Step Two:
Authorize your coworkers and provide invitation links.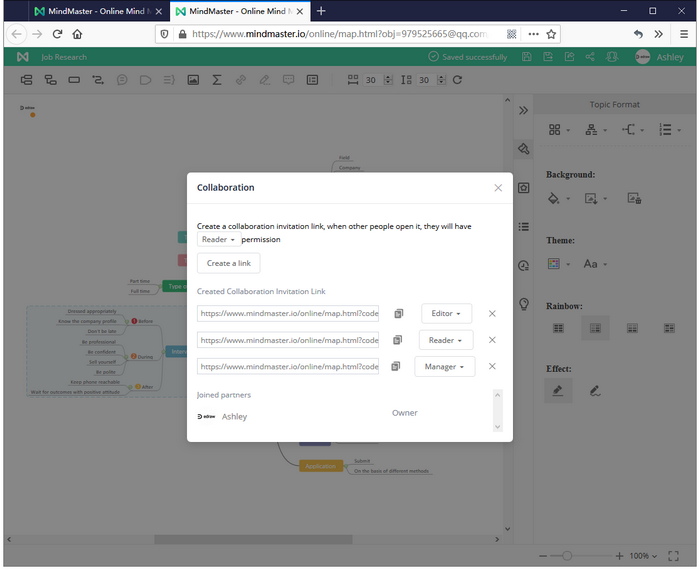 Please ask the reader for permission before reading this mind map.
Having the ability to read and modify mind maps as an editor.
The manager may access the mind map, make changes, and delegate editing privileges to other users.
The owner has access to make changes, monitor, and terminate the online collaboration.
Step Three:
The mind map may be seen by the group by clicking the provided link. The interface changes depending on the role you're playing.
User Interface for Editor and Manager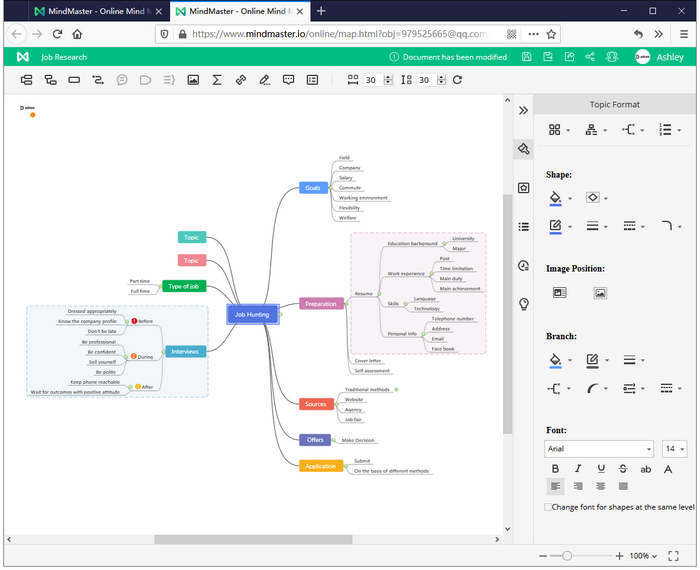 UI for Reader
How to add and manage your team members?
How can you share your 5* lifetime membership plans with your team members if you just have one email account?
Step One:
Select "Enterprise Management" from the drop-down menu next to your photo.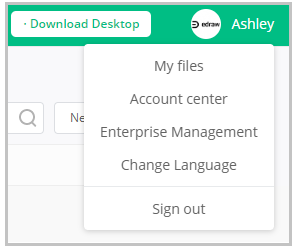 Step Two:
Click "Members" and then "Add New Member" in the "Corporate Management" menu.

Simply input the user IDs of the people you want to add to your team.

You may also send them a link to an invitation page where they can sign up to join your team. After 60 minutes, the link will no longer work.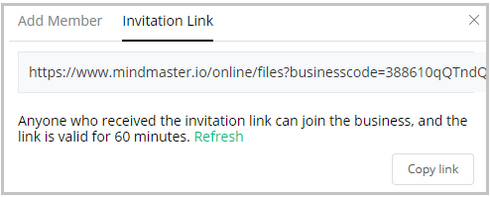 Step Three:
Company/team names may be changed in the "Corporate Management" section.

Is EdrawMind Online free?
With the help of the examples and graphics provided by the free mind mapping program EdrawMind Online, even novices may quickly and simply create mind maps, brainstorming diagrams, presentations, project Gantt charts, SWOT assessments, and idea maps.
Can I use Edraw on an iPad?
It's iPad-compatible, of course. You may save time and effort while creating high-quality iPad wireframes with the help of EdrawMind Online's professionally prepared templates. The wireframing apps on the iPad are conveniently located next to the canvas.
Follow Techiemag for more!