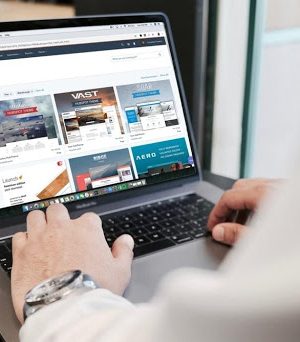 The gaming industry has become one of the greatest industries in the world. The rapid evolution of technology made gaming companies continuously develop better and better products. Between these products, laptops received higher attention. They can perform as well as a PC but have the mobility advantage. You can basically go everywhere and play with a laptop as long as you have enough battery power. Follow Techguru for more reviews.
Nowadays there are various types of laptops in the market, different sizes, and shapes, with different purposes. Although the prices can sometimes intimidate the customer, rest assured, as there are good laptops at a resonant price too. The new Max-Q designs offer users a thinner chassis and quieter fans for those who don't like the rigid design of the classical Nvidia GeForce GTX/RTX. The majority of gaming laptops have a 1080 display and a pretty high refresh rate but there are also some devices that have 4k screens.
When it comes to interior then the fan-favorite components are those made by Intel. Although lately, AMD's Ryzen popularity began to rise, giving Intel a higher challenge. When we talk about the graphics, then Nvidia is still top-notch. And graphics are important, as the games massively improved too. From pixelated games such as well-known Mario that reassembled nanoblock sets toys to games such as Cyberpunk the leap was gigantic. 
What You Should Focus On?
The most important component of a laptop is definitely the GPU, which is an unchangeable core component. Before buying a laptop make sure that the GPU has enough power for what you want. When it comes to the other components then they can be easily upgraded. The most common components that are replaced are the RAMs and SSDs. Unfortunately, most gaming laptops don't have good battery life and thus you will need a power supply in proximity to the laptop. A step forward is that companies such as AMD's Ryzen and Nvidia are working on solutions for this particular problem. 
MSI GE66 Raider
The MSI GE66 Raider is probably one of the better overall gaming laptops on the market. With an CPU Intel Core i9-10980HK and GPU Nvidia GeForce RTX 2080 Super Max – Q it can handle every game with ease. When it comes to design, the laptop is covered with an RGB lightbar that surely can impress everyone. It also has an option for a 300 Hz display for those of you who want to experience the devices of a professional esports player.
The laptop itself isn't too slim, but it still does feel very comfortable and portable when we take into consideration the monstrous power it has inside.
Alienware m17 R4
Alienware is one of the most well-known gaming companies and it constantly tries to improve its products. One of these improvements is the Alienware m17 R4. The 17-inch display gaming notebook fits perfectly into the desktop replacement category. Although it can be considered expensive it surely is worth every penny. Alienware m17 R4 equipped with the high-performance Nvidia GeForce RTX 3080 Laptop GPU that has 165W TGP. The users also have the option to choose between 4k or 1920 x 1080 360 Hz depending on their preference.
The design is fairly simple and minimalistic with a snappy keyboard and the classical Alienware sci-fi design. The users can choose between "lunar light white or dark side of the moon dark". It also has many RGB lights that gives gamers a pleasant atmosphere. When it comes to chassis the materials used are magnesium alloy with black or white paint and also has a clear coat for durability.
All in one the Alienware m17 R4 laptop is definitely one of the best gaming laptops that can run every game at every graphic.
ASUS ROG Zephyrus G15
The previous version ROG Zephyrus G14 was already a very potent gaming laptop but nobody expected that ASUS could surpass its success with an even better laptop. The 15-inch ASUS ROG Zephyrus G15 is one of the lightest gaming laptops on the market. It is also powered by the best Nvidia and AMD processors and has a 165 Hz QHD (1440p) display.
Different from most gaming laptops that don't have such impressive audio, G15 comes along with a six-speaker array that offers strong percussion and bass. The touchpad and the keyboard are also very pleasant at touching although a minus would be the port availability. Another minus is the absence of a webcam, which is a pretty big drawback in our current era. The design may also seem rough for some of you, but rest assured that the performance of this laptop will quickly make you forget about these insignificant drawbacks. 
Follow Techiemag for more informative articles.