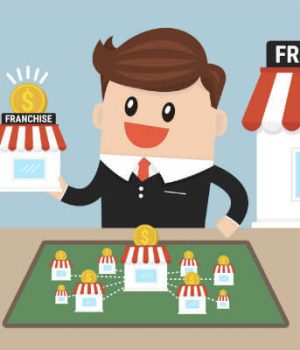 Global Workplace Analytics found a 175% increase in remote workers since 2005. More than five million employees currently work remotely in the U.S, thanks to the preceding pandemic and stay-at-home orders. While remote and hybrid work models have their fair share of benefits, managing remote teams is challenging for most managers.
Among the many challenges facing remote managers is monitoring individual employee performance. Performance management, right from performance review, performance appraisal, rewarding high performers, and other aspects of performance management should be done remotely.
However, with the help of remote work management tools such as Resource Guru, and the following strategies, managers can monitor employee performance accurately.
Set expectations from the start
Remote managers should start by setting clear boundaries, rules, and expectations that workers should follow as they work from home. Your remote teams should understand your expectations, which include;
Working procedures

Project guidelines

Communication rules

Company culture

Style guides

Employee relationship
Like in the traditional workspace, remote managers should regularly update employees on changes and new policies. Employees can only perform accordingly if they understand your expectations. Unfortunately, most remote workers fail to understand these parameters. Unlike physical working spaces, remote employees can't learn by observing their managers and peers.
Resist micromanaging
Unlike physical offices, you should understand that you can't be hands-on with remote work. Experienced employees don't like being micromanaged or feel that their managers don't trust them with assigned projects. While it may seem counterintuitive, you can improve your teams' performance by trusting them to work independently instead of observing closely. However, this doesn't mean there should be no measuring or monitoring of performance.
Schedule daily check-ins
While scheduling regular check-ins contrasts the need to avoid micromanaging, it is crucial to workforce performance. Daily check-ins improve time management amongst your remote teams. Scheduling daily check-ins relieve you from the urge to constantly oversee projects, fosters team accountability, and reduces unattended projects.
Using scheduling software can simplify regular check-ins. Note that check-ins shouldn't necessarily be daily. They should be based on the nature of your team, working hours, and pending projects. You can automate notifications through emails, skype, and other instant messaging apps with scheduling software.
Address performance issues promptly
You shouldn't allow performance concerns to linger since they can't resolve by themselves. Keep in mind that employees are still struggling to cope with the challenges of remote work. Some may lack the necessary resources or still learn to be productive amidst the flexibility provided by working from home. However, while you should have flexible short-term expectations, you shouldn't wait for formal meetings or scheduled performance appraisal meetings to address performance concerns.
Endnote
Managing performance and productivity for remote teams might seem challenging. However, with predictions estimating that more people are poised to work remotely in the future, business leaders and managers should start adapting to performance management for remote teams. Having the right tools and extra thought can make performance management for remote teams simple and straightforward for employees and managers.
Follow Techiemag for more!