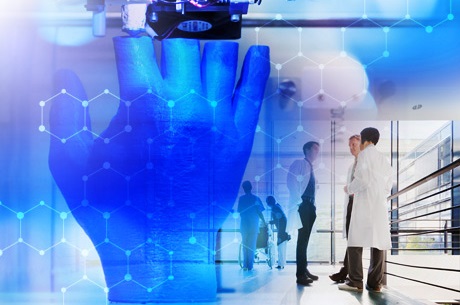 Preparing effectively for UPSC exams is crucial due to their highly competitive nature and the requirement for comprehensive knowledge and analytical skills. Knowing the UPSC full form and having adequate preparation increases the chances of a candidate scoring high, clearing the exam, and securing a position in civil services, leading to a rewarding career in public service.
There are numerous considerations to make in the process of preparing for the UPSC exams. Everything you need to know to be successful will be covered, from creating attainable goals to segmenting the tests. It might be challenging to balance everything, from test prep to time management. Managing time is essential for UPSC preparation, and that's why you must prepare a practical timetable. 
Read this post to know how you can prepare the one. 
How To Schedule Your Day To Prepare For The UPSC?
You must create a daily schedule if you want to prepare for the UPSC Test. All the crucial activities you must do to get ready for the test should be included in this strategy, such as: 
Go through the entire syllabus

Draft out a specific strategy for each subject

Divide your time into smaller slots for studying

Opt for different study techniques and gauge what works best for you

Highlight your weaker areas and dedicate extra time to them

Track your performance at the end of the day
Essential Daily Actions
Planning is essential for successful UPSC preparation. Not just for your preparation, but also for the UPSC, you must schedule your day. You will need to schedule your day for preparation as well as for the rest of your life.
Following Are Some Crucial Actions You Should Do During the Day.

Get a head start on the day by waking up early and reading the papers. You will be able to stay updated on events if you do this.

A balanced breakfast and lunch should be had. You will maintain your health and energy as a result. 

Ensure that you have adequate time in your schedule to complete all the necessary preparation work. If you don't have enough time, you won't be able to complete all the necessary preliminary work.

Don't forget to relax and take a rest. You won't be able to remain alert and concentrated without a break.

Keep in mind to schedule time for your friends and family. You shouldn't spend the entire day by yourself.

Don't forget to take some time for yourself. This will support your mental health and happiness.
Essentials To Complete Before The Exam 
Also, before the exam, you should make sure you are well-fed and rested. Take breaks during the day to allow your brain to relax and clear any distractions. Making sure you are mentally ready should be your final preparation before the exam. Understanding the exam's format and what you must do to ace it are both crucial. Reviewing the key topics in your notes is the final step you should take.
How To Set Time Priorities
One of the most crucial components of exam preparation for the UPSC is time management. It's crucial to be practical and set aside time in a way that will support your goal-achieving. Here are some suggestions to assist you in effectively managing your time:
Make Sensible Objectives 
Setting realistic goals is crucial in the first place. Divide up your goals into smaller, more achievable pieces, and then concentrate on finishing each one. As an outcome, you'll be more driven and concentrated than ever.
Create A Schedule
Making a schedule will help you stay organized and make sure you don't miss any critical deadlines. Also, it will aid you in avoiding procrastination.
Set Due Dates
Make sure you keep to the timeframes you set for each activity. This will support your motivation and prevent you from putting things off.
Set Your Tasks' Priorities 
Make careful to order your chores in priority. Try to avoid committing to too much at once. You'll likely become frustrated as a result and lose focus on your objectives.
Get Rests
Take a break if you feel anxious or overburdened. You'll return feeling renewed and ready to take on the subsequent duty thanks to this.
Seek Aid
Ask a friend or member of your family for assistance if you discover that you are having trouble managing your time. They might be able to provide you with some pointers and suggestions.
Tips For Task Delegation
Delegating responsibilities is one of the most crucial things you can do to manage your time. Although breaking this habit can be extremely difficult, it will be worthwhile in the long term. Giving chores to others will free up your time so that you may concentrate on more important matters. A UPSC detailed syllabus is required for preparation. Your UPSC preparation will benefit from the UPSC detailed syllabus. 
Making a to-do list is one of the greatest strategies to assign things. In this manner, you will constantly be aware of what needs to be done and who is in charge of it. Making use of time blocks is another method of task delegation. This is setting aside specified hours each day or week to complete particular chores. This will assist you in staying on track and avoiding detours.
Conclusion
As you can see, getting ready for the UPSC requires a lot of time management and planning. You must make reasonable time management plans, realistic goals, and commitments to them. We want to use our time as efficiently as possible because, as you are aware, it is one of our most valuable resources. 
We sincerely hope you liked reading our post on time management advice for UPSC candidates. We've provided some advice that will enable you to better manage your time according to the time table and accomplish your objectives. You will succeed if you keep these pointers in mind when you study for the UPSC tests.
Frequently Asked Questions
Is UPSC Study Time Table Necessary?
Yes, having a study timetable is necessary for cracking the UPSC exam. The UPSC (Union Public Service Commission) exam is one of the toughest exams in India and requires thorough preparation and planning. A study timetable will help you stay focused and organized during your preparation.
What are the Benefits Of Time Table For UPSC Preparation?
Creating and following a timetable is crucial for UPSC exam preparation. It provides several benefits that are essential for success in this highly competitive exam. Firstly, a UPSC time table helps you manage your time effectively by allocating the right amount of time to each subject and topic. This ensures that you cover all the topics in the syllabus within the given timeframe.
Should I stick to my UPSC time table strictly?
While creating a timetable for your UPSC  exam preparation is essential, it is not always necessary to stick to it strictly. Your timetable should serve as a guide to help you manage your time effectively and achieve your goals, but it should also be flexible enough to accommodate unexpected events or changes in circumstances.
How can I create an effective time table for UPSC preparation?
An effective timetable for UPSC exam preparation should be based on a thorough understanding of the syllabus, your strengths and weaknesses, and a balanced allocation of time for each subject and topic. It should also include regular breaks, a consistent routine, and room for flexibility and adjustments as necessary.
Follow Techiemag for more!