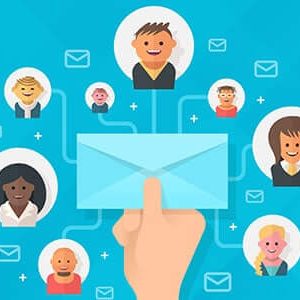 In an industry made possible by technology, it's no wonder tech innovations are moving e-commerce forward. The nature of online shopping is changing, from the ways consumers buy to the techniques businesses use to communicate with them. Customers' online experiences are becoming more personalized, interactive, and dynamic.
Advances in mobile app features and logistics platforms are also blurring the lines between digital and brick-and-mortar shopping. It's no longer a choice between buying something online or in a store. Consumers are embracing integrated purchase behaviors, and companies are shifting advertising and promotion efforts accordingly. As tech continues to redefine the e-commerce industry, four innovations are reshaping businesses' marketing methods.   
1. Identity Resolution Applications
With the rise in mobile devices and apps, consumers aren't tied to a single laptop or browser. They might research prices and products online on a work laptop during their lunch breaks. The individual might see something they like but want to think about it further. Or they don't have time to buy it at the moment. So they sign up for the company's email list to get a discount or new customer savings.
By the time that person gets home, they're using a different device. They pull up the online store through a mobile app or browser. That potential customer adds the product they viewed earlier to a guest cart so they can do more research. It becomes an abandoned cart without an email address or contact for businesses to follow up with.
Typically, companies can identify customers who abandon carts through email addresses and online store accounts. Their retention marketing efforts focus on reminding consumers of items they've left behind. But when consumers switch between devices or browse anonymously, it's more challenging for companies to reclaim potential revenue.
Identity resolution solutions change that by turning anonymous data into information that identifies specific shoppers. Businesses can now use first-party cookies to trigger abandoned cart messages, including text messages and emails. With identity resolution technologies, companies can also better personalize those messages and automate the workflows that send them.
2. Push Notifications
Anyone who uses mobile apps knows about notifications. They're the messages that pop up on a mobile device, letting someone know they've got an email or instant message. However, notifications aren't just for mobile devices. Some web-based software lets consumers turn on desktop notifications, so they can receive them regardless of which device they're on.
These messages have become another marketing and communication tool for businesses. Email continues to be a profitable way for marketers to reach consumers. However, push notifications do a better job of getting messages in front of people. Emails can sit unopened in a shopper's inbox for days, becoming irrelevant as time passes. On the other hand, push notifications show up instantly and are harder to ignore.  
Marketers use these tools to inform customers about sales, including deals on items they've browsed or purchased. Push notifications can also become a way to let people know about upcoming events and new products or services. Companies can use push messages to personalize shopping experiences and communications. With an overall opt-in rate of 60%, notifications may reach more customers. However, like email, the key is to not overdo it.  
3. Chatbots
Conversational AI isn't only for customer service and support. Companies can also use chatbots to deliver product or service recommendations, including upselling to existing clients. Projections state that global consumer retail spending through chatbots will climb to $142 billion by 2024. Already, 40% of online users prefer chatbots over virtual agents, opening up sales opportunities for businesses.
Say someone starts a chatbot session because they have questions about a company's services. They're not sure whether those offerings will work for them and need more information. More sophisticated AI technologies can detect the conversation's context and sentiment behind the language. With a few crucial details, a chatbot can address the person's questions and suggest potential solutions from the company's portfolio.
Even if someone's not ready to buy, chatbots can capture contact information and automate follow-up messages. Al may also refer this information to sales reps for a human-to-human touch. More complicated or emotionally charged conversations might call for live interactions that support companies' retention efforts and/or enable complex solutions. In addition, the AI from chatbots provides data analytics that help businesses refine marketing communications and offerings.
4. Social Media Platforms
Social media is quickly becoming an extension of content marketing and product advertising. However, content that sells on social media sites isn't limited to digital ads or materials put out by businesses. User-generated content from existing customers is also a way for marketers to sell to and nurture leads.
Companies that integrate or welcome user-generated content on social pages show what it's like to use their products or services. It's easy to turn social posts into shoppable content using call-to-action buttons and links that direct people to online stores. Social media also supports relatable static and interactive content. Videos and livestreams can add a real-life touch that photos or words sometimes can't.
Enthusiastic customers may be willing to participate in testimonials and live product demonstrations or events for social media. Contests and interactive surveys that leverage social platforms are additional ways marketers can encourage online shopping. These posts may highlight customers' experiences or how products and services solve their problems. Social content can support marketing efforts with less intrusion by providing options to learn more.
Evolving Marketing Techniques for Online Shopping
Technology is changing the way entire industries do business and reach customers. E-commerce, an industry that wouldn't exist without tech, is no exception. Marketing techniques are also advancing as online shopping methods start to blend with other digital and non-digital experiences. Businesses are not only finding more ways to communicate but are also increasing the effectiveness of those outreach efforts.  
Follow Techiemag for more!