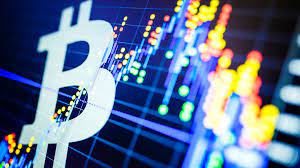 Brise is the native crypto token of the Bitgert project which has the potential to be one of the prominent ones in the industry. It's a BRC-20 cryptocurrency that operates on the Binance blockchain. Bitgert was initially auctioned as the first zero-transaction project but its developers are yet to deliver on that. 
Nonetheless, some experts are optimistic about the future of Brise cryptocurrency. The project has a circulating supply of 395,688,215,721,653 Brise tokens and a market cap of $193,748,056.96. The Bitgert project has remarkable fundamentals and may be profitable in the long run. However, it's not considered to be profitable in the short term.
Brise Price Prediction
The opinion of cryptocurrency analysts on BRISE price prediction is pretty grim. Most are not expecting it to hit $1 in the next few years. That's mostly due to the security risks that the project has. You're advised to do your research on the project before investing in it. 
How to Swap Brise on Swapzone?
You can exchange Brise cryptocurrency on Swapzone for another cryptocurrency without complications. You don't even need a registered account on Swapzone to exchange Brise. The whole swap process takes a little over 4 minutes and it starts by selecting BRISE and the other cryptocurrency you wish to exchange it for (the swap pair). 
For instance, you can exchange BRISE for BTC by selecting that swap pair and inputting the amount you're hoping to swap. You'll be presented with several BRISE to BTC swap deals and you get to choose the one with the best rate. You click the exchange link and input the recipient wallet for the BTC. Keep a copy of your created BRISE wallet and deposit the tokens. Once the transaction is complete after a short while, Swapzone will notify you and then you can leave a review.
What is Swapzone
Swapzone is a non-custodial platform that serves as an instant cryptocurrency aggregator. Users can visit the website and get a detailed list of registered exchanges all over the world that can offer deals on a particular crypto swap. With this platform at your fingertips, you can have additional freedom and flexibility in your crypto trading. 
Swapzone also provides filters or parameters for selecting a swap deal such as the type of the rates (whether it's fixed or floating rate), exchanger rating and reviews, as well as transaction fees.
Follow Techiemag for more!