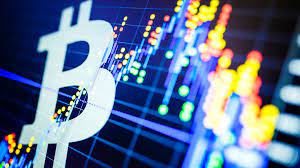 Cryptocurrency is the new hot topic in investments in this age. Around 14 percent of the American population today owns some form of cryptocurrency, and an estimated 46 million Americans own Bitcoin. However, these currencies are still new to many Americans, leaving them confused about how they work. Here are four significant benefits of investing in cryptocurrency:
1. Liquidity
Cryptocurrencies are highly liquid assets, and they can be sold quickly at any moment. You can transfer your cryptocurrency to another user for payment or extra cash within minutes. Most businesses have begun accepting crypto as a payment method today, and cryptocurrencies are revolutionizing payments due to their fast transfer speed and feasibility.
2. Maintains Anonymity 
Being a cryptocurrency user gives you some form of anonymity, as you are identified through the public key or numerical codes. The transactions you make with your bitcoin cannot be tracked publicly or can not be used to track you. This enables theft protection in blockchain technology and maintains the user's anonymity. Only you will have access to your available cryptocurrency in your wallet. You will also have an option to generate a new wallet that can help keep the information safe and establish user privacy, which is sometimes not found in other financial institutions like banks. 
3. High Profits
Consider the example of Bitcoin, which has fluctuating prices every day. In 2017, bitcoin was priced at approximately $1,000, and it hit an all-time high of $64,000 in April 2021. The high volatility in the cryptocurrency market means it can generate high profits for investors as the changing prices promise high returns. If a leading coin like bitcoin is bought at a lower than usual price, it can quickly generate extraordinary profits. Some have even predicted that bitcoin will hit $500,000 in 2025. This makes it an ideal long-term investment option with incredible profit potential.
4. Security
Cryptocurrencies prioritize data security. Unless someone has access to your crypto wallet through shared credentials, they will never be able to access the available funds in your crypto wallet. Only you can make any transactions through your crypto wallet with your private key. It is crucial to protect your private key at all costs. There is also no way to recover your account if you lose your key credentials. 
Transactions made through cryptocurrency are made through a verified system of blockchain technology. The procedure involves a distributed network of computers that verify each transaction, and this addition of computing power makes cryptocurrencies much more secure and user-friendly than other forms of currency.
Hackers or third-party threats cannot quickly attack the computer network. This ensures the high security of your investment and consistent monitoring of your crypto wallet to preserve and protect your investment. 
Endnote
Investing in cryptocurrency holds immense benefits for investors in this age. With their increasing market values combined with high data security and maintenance of anonymity, it's hard to argue against the viability of cryptocurrency. Investing in a cryptocurrency will enable you to grow your investment portfolio swiftly and make quicker and more secure transactions. You can start your cryptocurrency journey by buying your bitcoin through Netcoins. You should invest in it before the market gets too saturated to reap the maximum benefits from your investment.
Follow Techiemag for more!