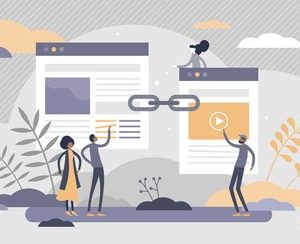 The COVID-19 pandemic changed everything, from people's way of thinking to their habits. Lockdowns and social distance made more and more people use remote work as an essential tool for taking care of themselves and others. The pandemic outbreak caused a 44 percent growth of employees who work from home in the U.S, and even if the pandemic has slowed down its evolution, numerous companies still use the remote system.
Telework has many benefits that convince people to work from home instead of getting back to the office. These include flexible work hours, minimum transportation costs, reduced office space for the companies, and improved employees' wellness. Although working remotely has many good parts, your level of productivity may fluctuate day by day, leading to cognitive dysfunctions. To avoid loss of productivity, make sure you use the right tools and strategies to complete your daily tasks.
Here are some tips that can help you increase productivity and raise efficiency while enjoying the benefits of remote work:
Manage Your Time
Time can be both your friend and enemy. Time management is an essential task when working from home because you deal with numerous distractions, such as social media, television, or family and home duties.
How many times did you find yourself doing laundry or homework with your kids while you had a report to fill in or a project to finish? And what if you have more than one project underway? Sooner or later, you will feel overwhelmed by the tasks you need to fulfill and neglect important aspects of your work. But there is a solution; use project and time management software to save you from unpleasant situations and boost your productivity.
There are numerous online smart tools you can use to manage your projects and time. They will boost your productivity and concentration because planning gives you good time management skills.  
Make a Schedule
Scheduling is a vital activity when you work from home. A smart plan for your time and daily tasks can make you more attentive, concentrated, and productive. You will know what you have to do and what activities your work or personal tasks imply. Planning your time helps you avoid overwhelming situations such as an increased workload and unfinished tasks.
You can use many scheduling tools to control tasks and projects and keep on track with your team and company needs. You can customize your calendar by adding reminders, tracking events, working hours, and free time.
Manage Your Documents
Choosing to manage your documents in ways that fit your work will help you increase productivity and use organizational skills efficiently. Working with tons of documents can be time-consuming, and document management can become an irritating routing, facilitating fatigue and productivity decrease.
Fortunately, the times when you had to go through all the document data on your own and complete information by hand have passed. Today there are some excellent online tools you can use to manage numerous documents easily.
Document management tools help you introduce a large amount of data with one click, find files instantly by using the search bar, and manage data and information. Various documents are in PDF format, offering you the chance to edit, add or remove information. For example, you can use a pdf page remover to eliminate unnecessary extra pages. This tool helps you eliminate data that slows down your work, saving precious time and boosting productivity.  
Hold Video Conferences
The COVID-19 pandemic changed the way people communicate, and online meetings and conferences became the new face-to-face interactions and coffee dates. Online video tools are essential for the working from home community to keep in touch with their teams.
The great advantage of video platforms is that they help you connect with many people in a short time. Your co-workers or clients overseas are just a click away. For example, a reliable video platform is essential if you have to manage a large team and very useful if you work with people from other countries because transportation costs are eliminated and time is saved.
Online meetings and conferences are excellent to increase employees' productivity, helping them keep track easily with teamwork or daily tasks and reducing their traveling costs. Besides, you can record meeting sessions and access all the information you need whenever you need it.
Design Smart and Creative
Whether you need to present a teamwork project or work as a freelancer, you need to take care of your work's visual impact on clients or work partners. Creative and smart designs will help you express better ideas and highlight aspects you consider relevant for your projects.
Think about the question: How often did you use graphic elements for your work papers and documents? If your answer is: Too many. You probably know how necessary online design tools are. Using them can save you a lot of time and make you more productive. For example, if you need an infographic for a survey, many free options help you build the wanted design. You can customize the infographic's format by inserting formatted text and adjusting its size and form.
For a better visual experience, you can add graphic elements by using color pallet generators or icon and image databases.
Post on Social Media
Posting on social media is one of the easiest ways to promote and improve your products and services. Whether you are a business owner, work on your own or make part of a company's team, one of your daily tasks may be posting on social platforms.
To avoid repetitive work such as writing the same post for all platforms separately, you can use advanced social media tools that allow you plan your posts. Using these tools will save a lot of time because you don't have to go on each separate network and upload the post. They manage all the posting processes, and you know for sure that the posts go up as planned and at the same time, allowing you to fulfill other tasks in the meantime.
Working from home saves time and offers a flexible working schedule and environment, but your productivity may be affected if you don't know how to manage your daily tasks. Use the tips presented above anytime you have a low productivity level and watch how your everyday working routine improves.
Follow Techiemag for more!