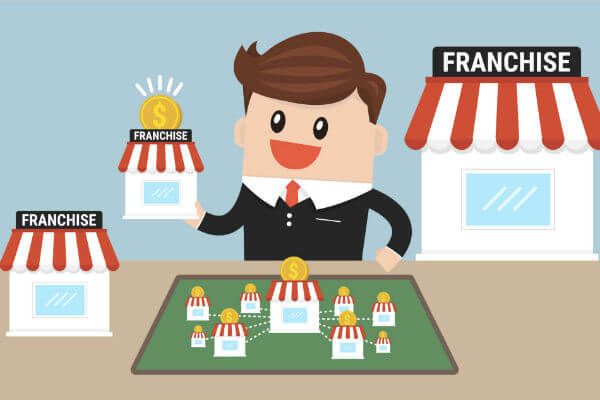 Organic traffic, while valuable, is a result of several aspects – from building backlinks, producing credible user-generated content & social media strategy, targeting the right keywords, to offering downloadable assets – the list goes on and on. The adequate joint efforts form a comprehensive strategy for website optimization to drive more traffic, gain traction, and lead to higher conversions. 
A recent study shows that 3.5 billion Google searches are conducted daily. Apart from directing the highest traffic (91.9%), Google is ranked as the most trusted source for online shoppers to research their purchases. It is a key influencer in the new buying behavior and engrained brands to utilize search engine optimization (SEO) to their advantage. Another study indicates that the majority (61%) of B2B marketers could generate maximum leads through SEO & organic traffic over any other marketing initiative. Until the emergence of another global search giant, eCommerce marketers such as Brivité will actively invest in improving Search Engine Optimization (SEO) & organic traffic to optimize their site and maximize their returns. 
In the following article, let's look at some proven ways to drive organic traffic to your website.
1. Keyword Research for SEO
A foundational step in your eCommerce SEO campaign is to perform relevant and robust keyword research to rank top position on the Search Engine Result Page (SERP). The latest data shows that the Click-Through Rate (CTR) of the #1 search result is 39.6%, decreasing to 10.1% for the third position. In digital marketing, it's key for brands to understand and use the terminology that consumers type into a search engine to discover their products on their site. The target keywords can attract more visitors once they match your eCommerce site on the search result page. 
In order to stay ahead of search traffic and be ranked on page one, businesses need to determine keyword difficulty search volume, bank on high buyer intent keywords, do competitor research, and focus on their audience as a crucial step in the keyword research process. Long-tail keywords (longer than 2, not bigger than 5 words) play an essential role in your SEO strategy as they're easier to rank and have a higher CTR (3-6%) than generic keywords. Utilizing SEO tools like Google Keyword Planner, KW finder, Moz, Ahrefs, SEMrush, etc., can help businesses expand their keyword list, define their niche, monitor seed word rankings, and maximize their search results with an all-in-one solution.
2. Content optimization
The team at Moz states they were able to increase the leads at a law firm by 174% by doing content optimization. However, content optimization for eCommerce means more than writing blogs, gaining backlinks, and adding targeted keywords to your site. Google has a different set of quality raters for eCommerce websites to see if they match their highest quality rating. 
Brands can regularly offer large sums of free value to their customers through high-value content pieces. This may include tutorials, infographics, templates, short/beginner courses, and other downloadables, all based around the targeted keywords list. Based on the searcher's intent, brands can form new content strategies to gain targeted traffic, improve rankings, and help the brand differentiate itself from the rest of the competition. 
Another key strategy to develop brand authenticity and build trust with your customers is to include their suggestions/views in the form of user-generated content (UGC). This includes sharing images, videos, reviews, experiences of the listed products to offer a realistic picture and insight into the brand's customers. 90% of consumers believe that UGC influences their buying decisions more than any other form of promotional content. 
3. Curating Email Newsletters
While most content optimization pertains to what you post on your website, it's equally critical to improving your other marketing activities. Mailchimp's Content Optimizer makes recommendations for improving your copy, images, and layout with every email you send. Brands can check how well an email campaign is going right away with a live report that includes click tracking, eCommerce tracking for linked online stores, bounces, unsubscribes, and more. According to a recent study, 81% of marketers use email newsletters to optimize their websites. An eCommerce site will gain more popularity as its SEO improves. It will automatically receive more organic traffic from search engines, more visitors, more signups, and more prospects. Brands can achieve this by:
Offering valuable email content with engaging copy & subject line

Offering a subscribe button to read more related to the content

Ensuring that the email format is mobile-friendly 

Making use of personalization features (e.g.: adding subscriber's name)

Using design templates to make the email visually appealing
          There are a few Alternatives to Mailchimp:
HubSpot: It offers a wide variety of advanced marketing tools

Target Bay: Offers the best eCommerce personalization tool

Sendinblue: Comes with many automation features

AWeber: Includes additional tracking feature.
4. Utilize Website Tools
Search engine optimization is the backbone of any e-Commerce marketing strategy. Some fantastic free-of-cost SEO tools give the most relevant keywords and data analysis. A few of them are listed below:  
SEMRush can help you improve your content and keywords to rank higher on search results pages and get more organic traffic to your website. The highlight of this particular tool is their keyword research tools, which allow you to discover terms that are simpler to rank for. 
Email marketing is still a popular way to engage your audience, and it's a terrific way to drive traffic to your website. When it comes to email inboxes, you're up against a lot of competition, but adopting a tool like MailerLite can help your company stand out.
MailerLite is one of the most sought-after email marketing tools that makes it simple for businesses to create stunning emails that recipients will want to open and read. Their stand-out feature is their drag-and-drop email builder that allows businesses to generate appealing emails efficiently.
Adrolls are a great way to target new potential consumers and retarget existing customers. With some excellent email-creating tools to track and analyze your campaign performance, Adroll offers some of the most user-friendly set of features that can help your e-commerce business grow.      
5. Building Backlinks
Backlinks are an essential component of your Search Engine Optimization (SEO) strategy. To create a high-quality backlink, one should win the vote of confidence of some relevant and trustworthy websites. Search engines like Google and Bing trust backlinks from trusted websites, so if a relevant and quality website is backlinking your website, Google will identify your site as a credible, authoritative site of your industry. 
With many businesses striving to increase website traffic, several opportunities exist for backlink exchanges. One can also collaborate with other companies for a beneficial backlink exchange, in which you include one of their links in one of your posts and vice-versa.
Being linked to other credible, high-quality websites can significantly impact how Google ranks your blog. Backlinks, referral traffic, and search engine results page (SERP) rankings can also be improved by guest posting. These backlinks will help you improve your search engine rankings over time. 
6. Organic CTR Optimization
Click-Through Rates (CTR) is a performance metric that tells the ratio of people who clicked past the search engine result page and landed on your eCommerce site. Yes, a good SEO means a good ranking, which can thereby improve your organic CTR and convert your visitors into prospects. However, it's not so simple. Various factors come into play to improve organic CTR, which includes using long-tail keywords, engaging and specific meta titles & descriptions, making your content mobile-friendly, descriptive URLs, adding compelling headlines, putting content in listicle format, etc.   
While your content is valuable and useful, using the above-mentioned tips can engage the visitors to spend more time on your website, reduce the chances of bounce rates and directly impact the traction on your webpage and overall ranking.
Follow Techiemag for more!