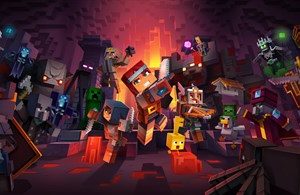 Smartphone makers are trying their best to come up with a user-friendly gaming experience for their customers. Battle royale games have gained a lot of traction in the last two years and since then people are now addicted to these games. Some of the popular mobile battle royale games are PUBG Mobile and Fortnite Mobile. 
PUBG is an extremely graphical and rigorous game that demands a powerful battery capacity and internal storage. Though users prefer PUBG Mobile over all other games like Apex Legends and Valiant. Also, not all smartphones are capable enough to run these intense graphics games smoothly. As a result, more and more people are looking to buy phones with a speedy processor and enough RAM. It is a no-brainer that high-end smartphones will give you an edge in multiplayer deathmatches and battle royale. So if you are planning to buy a new phone, you have the perfect option to sell your old phone on  https://mobilemonster.com.au.
1. One Plus 8 Pro
PUBG Mobile is developed to run on old and new phones alike, but you will need a phone with commendable features to run it on the highest graphics settings. The OnePlus 8 Pro fits the bill, with 8GB of RAM and a Snapdragon 865 chipset, both of which offer enough memory and processing power for great gaming performance. OxygenOS continues to deliver a simple and fast software experience that allows customization, including Fnatic Gaming Mode, which provides fine-grained controls to avoid distractions while gaming. You can turn off notifications to alarms and calls, or set custom notifications to display messages during the game. You also get a 120Hz QHD+ AMOLED panel, which makes playing games on the phone fun. This means everything will look silky smooth to your eyes, whether you're on your way to glory in PUBG Mobile or scrolling through Instagram.
2. Moto G40 Fusion
The Moto G40 Fusion (Review) is another smartphone based on the Qualcomm Snapdragon 732G platform, which has proven to be a great chip for gaming on an affordable phone. It is recommended you go with 6GB RAM and 128GB storage variant.
The Moto G40 Fusion sports a sharp and vibrant 120 Hz Full HD+ display with HDR 10 support. The power-efficient chipset, 6000mAh battery lasts for a long time and the 16MP selfie camera is a bonus.
3. Redmi Note 9 Pro Max
Note 9 Pro Max, as the name suggests, is the most loaded Note series smartphone from the brand to date. The handset comes with a 6.67-inch display with FHD+ resolution. While the display misses out on the high-refresh rate, it offers a 120Hz touch sampling rate. This again means that the input lag between the user's touch and the actual action on the screen is much shorter, resulting in faster response times in battlefield games.
4. Poco X2
Poco X2 is a dedicated gaming smartphone that offers premium performance and reasonable gaming features for just under Rs 20000. Poco X2 comes in the mid-range category with Qualcomm Snapdragon 730G gaming chipset, 120Hz refresh screen, a massive 4500mAh battery. And a liquid coolant which is a miss considering the phone's affordable price tag. This gaming beast looks and feels like a premium device. The massive 6.67-inch Full HD+ IPS display is ideal for a proper gaming session. Apart from this, 120Hz refresh rate means silky smooth PUBG mobile gameplay. The phone is available for Rs 20999 for the 8GB RAM/256GB storage variant, Rs 18499 for the 6GB RAM/128GB storage variant, and Rs 17499 for the 6GB RAM/64GB storage variant.
The Conclusion
As smartphones become more and more popular, even low-income consumers can find a good phone for themselves. With the growing popularity of smartphones, as well as mobile gaming, becoming more common, PUBG Mobile is currently the most loved by Indians. A few years back, it would have been almost impossible to find a gaming-capable smartphone in the budget segment. Mentioned above are some of the affordable smartphones that you can check out before buying any.
Follow Techiemag for more!