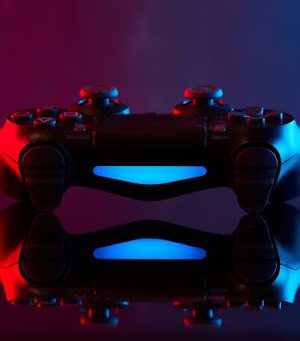 There are three things that every gamer wants in their gaming laptop. These include speed, performance, and excellent gaming experience. No one wants to get disrupted in the middle of the game because of a lagging laptop. And with excellent graphics, you can immerse fully in the gaming world. 
So, how do you ensure that the laptop you're purchasing has all these features? In that case, you need to pay attention to six things: screen display, screen resolution, refresh rate, CPU, GPU, and RAM.
Laptop Screen Display
According to gaming enthusiasts and tech geeks, refresh rates, size, and screen resolution affect one's gaming experience. Thus, the laptop screen display seriously matters.
Unfortunately, most people overlook this aspect. They think that the screen is less important than the laptop hardware. When you choose a laptop, consider the screen size. Most gaming laptops these days have 15" or 17" screens. While there are smaller ones, these are the most common.
Go for a gaming laptop with a larger screen. This is so because this offers an all-around better gaming experience. Yes, they may cost more, but the upgrade is undoubtedly worth it. But note that having a larger screen means higher-spec hardware requirements. It also means having a bigger and heavier laptop.
Resolution
When choosing the laptop resolution, steer clear of those with a lower resolution than 1920 x 1080. Laptops of this kind will not meet your needs for the ultimate gaming experience. If you want to get the best of your laptop games, go for laptops that are ideal for 1080p gaming. With this, you will surely appreciate the resolution and the excellent image quality. On top of that, your laptop hardware won't have a hard time running.
If you have the budget, go for laptops with 4k or 3840 x 2160 screens. These kinds offer an optimal visual experience that you will undoubtedly enjoy. However, note that you'll need beefy hardware with this kind of laptop. 
Refresh Rate
Laptop screens that support 1080 resolution usually come with a 60Hz display. These specs are good enough for most gamers. However, if you want better performance, you can opt for those with higher refresh rates. Aim for laptops that could handle a minimum of 144Hz refresh rate. This is the standard rate among gamers. With this, you can enjoy an updated image every second. Aside from that, you can have fun with smoother display images and overall better visuals.
Laptops with higher refresh rates also have lower response times, and there would be fewer input lags in your games. As soon as you press the CS: Go fire button, you can expect the action displayed on your screen. Who wouldn't want that, right?
CPU
CPU is short for the computer's central processing unit. This is a crucial factor when buying a laptop. Why? Because this tells you how effective and quick your purchased machine is. If you're a gamer, the minimum requirement for your gaming laptop is for it to have an Intel Core i5 processor. This can help your device run the games efficiently. You can also go for the AMD equivalents. However, if you want the more advanced GPUs that will go easy on your processor, go for the Core i7 and higher.
RAM
RAM means random access memory, and this functions by storing data for your CPU. The more RAM you have, the more CPU processes run simultaneously. If you intend to buy a gaming laptop, go for one with higher RAM. A laptop with 8GB RAM ensures that you can seamlessly play the basic games. Anything lower than 8GB could be a pain. If you're into advanced gaming, look into gaming laptops with 16GB or 32GB RAM.
GPU
A premium-quality GPU is necessary if you'll be using it to process and analyze large datasets. There are reputable brands that make GPUs for this purpose. You can seriously consider them when you'll dabble in data science later on, even if it is not a mandatory requirement for your gaming PC. It's also necessary if you want to make the most out of your laptop's performance. Like the CPU, your GPU is a computer system's performance driver. If you have a better and more upgraded GPU, the better will be the overall performance of your laptop. Look for devices with at least an 11th Gen Intel Core-i7 or Core-i9 processor.
Takeaway
The technological advancements made in recent years made gaming seamless and more exciting. Now, many options are available to every gamer. It doesn't matter if you're purchasing your first or tenth gaming laptop. You always have to ensure that you're getting your money's worth.
You can always go for cheaper alternatives that run the basics. But you would indeed compromise your gaming experience. So, before making a purchase, get to know what's best to buy, save up, and splurge when you already can. At the end of the day, it's always better to pay for something you will surely enjoy.
Follow Techiemag for more!