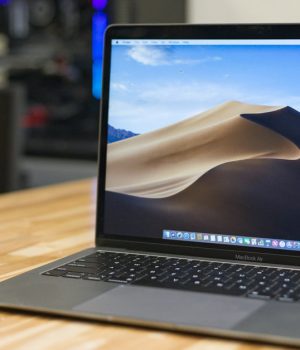 Mozilla has a VPN service now because the company aims to provide online users with the tools to have a healthier and more private internet experience. One of the core principles behind Mozilla, as a company, is that the internet is the biggest public resource available in the world right now. Hence, the vast majority of the resources available online should be accessible and open to everyone. A good VPN service helps to ensure that online resources remain available to internet users from all parts of the globe.
Another reason why Mozilla has a VPN service is that the company wants to make security and privacy mandatory and fundamental for individuals on the internet.
With the help of a VPN service/product, Mozilla is now able to hide the user's real location and protect user data from bad actors. The web browser Mozilla Firefox can only go so far in protecting the user's online activities and data.
How Does Mozilla VPN Work?
Mozilla VPN works pretty much like any other VPN service. Users sign up for Mozilla VPN through the official website to download the VPN app. Once the VPN app is on the system that needs protection, users access the internet by first connecting to Mozilla VPN servers.
The Mozilla VPN encrypted servers then help to hide the user's IP address which then protects the user from any data collection attempts to profile the user based on internet habits and geographic location.
Just like other elite VPNs, Mozilla VPN allows users to connect to any services available via the app and users are free to switch as many times as required.
How Much Does Mozilla VPN Cost?
Mozilla VPN is now a complete virtual private network that is fully capable of encrypting the user's online traffic and changing the IP address. Hence, the cost has increased to $9.99 per month. Users who subscribe to the yearly package only pay $4.99 per month.
What Platforms Does Mozilla VPN Support?
Currently, Mozilla VPN supports Android, macOS, Linux, and Windows.
Is Mozilla VPN Safe?
Yes, Mozilla VPN is safe to use for the simple reason that the service comes from a very reputable company. Other than that, Mozilla VPN offers the Wire Guard encryption which is very secure and very fast along with the Kill Switch feature and a 30-day money-back guarantee. All of this means that purchasing a Mozilla VPN subscription package is very safe.
Can You Trust Mozilla VPN?
Yes, online users should have no trouble trusting a VPN service from Mozilla. Mozilla has a grade A history spanning more than 20 years of providing users with a web browser that puts privacy first. Mozilla Foundation is a non-profit organization which is generally a good sign that the company wouldn't put profit before people.
Moreover, Mozilla VPN also has an audit report from an independent audit firm, Cure53, showing that the service is trustworthy and works. Readers should know however that Cure53 did find some problems with Mozilla VPN apps the first time around. Mozilla VPN worked on Cure53 recommendations and removed all critical issues.
Readers can go through the complete Mozilla VPN review for an in-depth analysis of the merits and demerits of Mozilla VPN.
Which Countries is Mozilla VPN Available in?
Mozilla VPN used to be available in only six countries but the list has now expanded to the US, the UK, Switzerland, Sweden, Spain, Singapore, New Zealand, Netherlands, Malaysia, Italy, Ireland, Germany, France, Finland, Canada, Belgium, and Austria.
How to Use Mozilla VPN?
The steps to use Mozilla VPN are given below:
Go to the official website of Mozilla VPN

Sign up for a package.

Sign in by clicking on Already a subscriber in the top right corner of the screen on the official website and using Firefox Account credentials.

Download the Mozilla VPN app for the appropriate operating system.

The installation file should automatically download and open. Users only have to go through the prompts to finish the process.




Android and iOS users will have to go to Google Play Store and App Store to download/install the VPN app and sign in with the Firefox Account credentials created while purchasing Mozilla VPN subscription.
How Many Simultaneous Connections Does Mozilla VPN Have?
Currently, Mozilla VPN allows users to connect up to 5 devices simultaneously.
Is Mozilla VPN a Firefox Extension?
Mozilla VPN is a standalone VPN product that anonymizes internet usage and secures the user's data on all major platforms. With that said, Mozilla VPN did start out as a Firefox extension for free that users could use within the Firefox web browser by going to the Settings menu.
That feature no longer exists though. Users now have to go to the official website of Mozilla VPN and sign up for a subscription package to then get the app and secure internet connection.
Who is Behind Mozilla VPN?
As alluded to before, Mozilla VPN is brought to online users by the Mozilla Foundation mainly known for the privacy-focused web browser Mozilla Firefox. Interpreting the question a different way will change the answer to Mullvad VPN.
Yes, Mozilla VPN, in a partnership with Mullvad VPN, uses the Mullvad server network. Credit where due, Mozilla VPN does not hide the fact that Mullvad VPN powers the entire service, and Mozilla is essentially acting as the reseller.
Does Mozilla VPN Protect Against Malware?
Mozilla VPN does protect against certain kinds of malware by enabling users to use encrypted DNS servers that have features such as AdBlock and anti-tracking.
How Does Mozilla VPN Compare With Other VPN Service Providers?
Mozilla VPN has two main advantages over pretty much any other VPN service and those are trustworthiness and security. In all other areas such as apps, server locations, the number of servers, unblocking ability, extra security features, and speed, other VPNs such as SurfShark and NordVPN are better.
Is Mozilla VPN Free?
No, Mozilla VPN is not free and does not offer a free tier or a trial. However, if users can get the timing right, there is always the option of using the money-back guarantee period to test the service out and then ask for a full refund before time runs out.
Follow Techiemag for more!