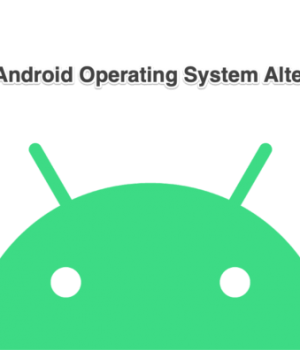 Nowadays, almost everyone in the world owns a smartphone. Smartphones and other smart devices make it easier and more convenient for people to communicate, work, and play daily. It has made everything more comfortable to do, and almost everything is achievable in just one tap of a finger.
Among the best smartphones in the world are Android devices. However, there might be times that you will need to look for an alternative operating system for Android devices. Mobile operating systems are essential for smartphones to function fully. If you are looking for the best mobile OS alternatives for Android, read below to know more.
iOS
The best thing about iOS is it has the best type of security for its users. Smartphones with an iOS operating system have a very secure system, and users are safe to work, play, and communicate on their iOS devices. That is why iOS is the best android alternative one can get.
Not only that, but it has the sleekest user interface. It is also fast and efficient, among other mobile operating systems. If you are looking for a smart and efficient Android OS alternative, iOS will never disappoint you. iOS is only exclusive for Apple devices, so you must have an iPhone or iPad to use this mobile OS.
IOS was first launched in 2007, and it is the first operating system that supported Apple's iPhones. Up to this day, iPhones have iOS for its operating system, and through the years, it has been crafted for excellent service. This operating system is popular because of its smooth interface and an organized display.
Sirin OS
Although Sirin OS is not as prominent to smartphone users as Android and Apple, it is still considered one of the best mobile operating systems globally. It is one of the latest smartphone operating systems available and undoubtedly is an Android OS option for crypto exchanges.
Sirin Labs was formed for cryptocurrencies and was established by the Israeli technology contractor and crypto expert Moshe Hogeg. It began in 2013 and was introduced in 2018: Sirin OS, the patented framework.
The selection of functionality of Sirin OS is one thing Moshe enjoys. A cellular user interface designed and improved to use cryptography smartphones can be enticing if you use it as crypto.
The OS has a Token Exchange Service that helps users to swap approved coins and currencies instantly. Sirin also has Android ties from the android market since this 2-year-old OS has no separate application store yet.
Ubuntu
Ubuntu is a pioneering computer operating system. Compared to tablets, the OS race is comparatively nearer in the laptop sector. Though Apple iOS and Windows operating systems are the champions, Linux, and Ubuntu are closely similar.
The Ubuntu smartphone market was joined in 2013 by the PC system replayer. It was written as a reference to the mobile line of the organization. Ubuntu Touch is intended to be on a mobile smartphone like Ubuntu.
A smartphone featuring the exact device might not be a horrible choice if you have used Ubuntu on your PC. This Android option can be a fun challenge for anyone who hasn't tried Ubuntu. The above-listed OS contains pre-installed vital programs such as messaging app, planners, and web browsers. Ubuntu Touch also has a Linux OpenStore link.
Harmony
Now, maybe Harmony is the world's latest OS player. Since Huawei has been renowned and disputed by Android, it restored itself by putting up a fresh OS. The Harmony OS is the product of this evolution.
It was initially launched last year, Harmony OS or Hongmeng OS. It's all in the developmental phase, so you couldn't expect something less because it's coming from Huawei.
Huawei made this OS a legitimate daunting operator, not only as an option for Android. The operating system has the same compatibility as the iOS since Huawei is now introducing Harmony with its smart TVs and notebooks.
Harmony operating system uses a microkernel architecture on the technical side of the matter. As an effect, the OS's protection and responsiveness for compatible applications were improved. It would not be shocking if Harmony were to prove a massive issue within a few quarters, because Huawei had the growth potential.
Sailfish
Once again, Sailfish OS is like Tizen, which is another Linux-based OS. A Finnish corporation, Jolla, designed this OS. Sailfish OS is now in its third era, and the vessel appears to be constant for the time being.
The standard Nokia OS and MeeGo user interface track its history. Sailfish OS boosts its European footprint and stands as an Android option for anyone outside the United States. The new revised edition of Sailfish 3.3.0.16 was published in April 2020.
Alongside Huawei's Harmony OS, Sailfish OS provides the highest extensive collection of applications. While separate from Android, Sailfish remains compliant with the above described operating system. This implies that Sailfish-powered devices can be used in Android apps.
Blackberry
Finally, Blackberry is the interface for Android and iOS on its shoulders. Anyone who had a pre-smartphone device presumably saw a BlackBerry unit. The Blackberry OS was introduced in 1999 when its sixth and seventh versions were introduced.
BlackBerry Ltd. is a Canadian corporation known for the mobile movement. They were among the most wanted smartphones in 2010, using their signature qwerty complete keyboard and touchpad.
BlackBerry OS was the globe's leading Android option. BlackBerry Texting is one of the most popular features. It helps users to send messages through device loading or Web to other BlackBerry owners. This role was incredibly helpful when Wi-Fi was not yet widespread.
Takeaway
The product and operating system you like to purchase can also be consulted to a professional or only by asking yourself. Any of these operating platforms are unique to their own programmers only. All assume that most Samsung devices operate on Android, and Apple devices have iOS. Still, there are a lot of good manufacturers like Huawei, Nokia, and the growing Xiaomi.
Follow TechieMag for more!