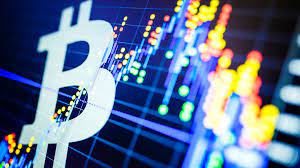 Mardi Gras is a celebration celebrated in New Orleans. The phrase translates from French into "Fat Tuesday", the final night of eating before lent. Celebrations take place for two weeks leading to Shrove Tuesday, with events spread throughout the city. The first Mardi Gras parade ever recorded was in 1837, making it one of the longest-standing traditions. The celebration has evolved over the years and is about to enter the world of Web 3.0, thanks to a unique line of NFTs by The Nieux Society. 
What Is an NFT?
Non-fungible tokens (NFTs) are unique pieces of code that prove ownership over an asset. Originally, the concept was bound to digital art, which has no real value in the world. Smart contracts are the technology behind NFTs, and these are just digital agreements between two or more parties. In most cases, once the payment has been received, the product or service is released. All changes to a smart contract are made on the blockchain, meaning its history can never be disputed or changed. 
Traditionally, NFTs were associated exclusively with digital art, like the renowned CryptoPunks. However, as technology advances and people become more familiar, NFTs are being used to create amazing games, add liquidation into the real estate market, and verify event ticket sales. 
NieuxCo
NieuxCo is a venture studio based in New Orleans, and they're dedicated to harnessing the power of ground-breaking next-gen technology to better their local community. Their flagship program is called the Nieux Society, which was founded by 504 New Orleans professional leaders, businesses, and creatives. The society aims to paint New Orleans as a creative hub, and it's committed to enhancing its future. 
The Mardi Gras NFT Collection
The latest project from the Nieux Society is a line of NFTs, called Mardi Gras, which are minted using Ethereum. There are only 5,000 NFTs, and ownership will grant access to bars, toilets, and special events throughout the entire Mardi Gras collective. 
Clearly, the Nieux Society understands how to capitalize on current trends, as all NFTs are generated using DALL-E, which is part of ChatGPT. The project aims to educate the community on NFTs, which may see them invest in other blockchain projects. 
Finding further information on this New Orleans debut for Web3 couldn't be easier, just head over to leading blockchain news sites and search for Mardi Gras. The scope and reach of this news mean that NieuxCo most likely relied on a company like Crypto PR distribution, which helps put press releases in front of enormous audiences. 
NFT Benefits Beyond Mardi Gras
Mardi Gras is only the beginning of the great benefits included with this line of NFTs. According to Benzinga, the NFTs will be valid annually and may have a part to play in the 2025 Super Bowl, which is being hosted in New Orleans. 
The step towards Web3 is exciting for New Orleans and the wider crypto community. Efforts made by NieuxCo only show that the full value of the blockchain industry is yet to be realized and accepted – the coming years will be interesting. 
Follow Techiemag for more!