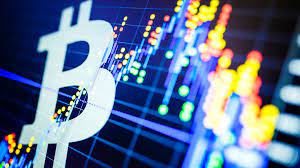 Want to create your own currency? It's not impossible. But be cautious.
These days, there are so many cryptocurrencies available that it might seem as if they are simply falling off the trees. So many new names have popped up that they are virtually impossible to keep track of. And the knowledge of how to create them is becoming more widespread. It's enough to make you wonder: Couldn't I too create my own currency? 
Well yes, you can. And without tremendous difficulty, if you do it right. You will, of course, want to take into serious consideration the risks, as well as the realistic potential of your effort. And you'll also need to think carefully about whether or not it is really worth it. Will anyone really be interested in what you have to offer? How will you ensure that your currency actually has inherent value to it?
If you read up on the latest Crypto News, it will be full of tales about currencies that have succeeded for some time, as well as others that have nosedived. And of course, there are the ones at the top that might fall dramatically during a bear market but then bring themselves back up. But many are not capable of making it through such turbulence. Let's take a closer look at the process of digital currency creation, as well as some of the major things that you will want to keep in mind if you choose to start one.
Do you really want to have your own currency?
It's a great idea, of course. Lots of people would like to have their own mint that they can proudly offer to others representing a personal, inspired effort. It's a way of immortalizing yourself to some degree. 
Nonetheless, before you start romanticizing the idea too much, you should think carefully about the realistic viability of the idea and what the chances are of its falling flat. Although there are still an estimated 7000 currencies still existing, another 2000 have reportedly already died. That is a pretty sad ratio of success to failure.
The first thing you'll want to consider is whether or not you have a unique idea for a currency. If you're simply replicating something that has already been done, you are likely to fail. When you think you've come up with a solid idea, you should do as much research as possible to make sure your idea isn't already out there somewhere.
Among the requirements and technical specifics you'll want to keep in mind when considering the possibilities are the following:
You will need a great deal of technical knowledge
You'll need to be sufficiently familiar with blockchain and how it works to understand how your currency functions. You will either have to be able to build a blockchain of your own or utilize an already-existing one. If you create one yourself, you'll first have to create a blockchain architecture. You'll also need to create an application programming interface (API). Also, being able to work with smart contracts can be tricky, so you will need a thorough understanding of how they work and what the risks involved are.
In addition, you'll need to be familiar with whatever regulations the use of your currency could be subject to and how to work with them.
Transaction costs can be high
You'll want to familiarize yourself with the actual costs involved in conducting transactions. Whatever "value" your currency has will be modified by the associated costs of usage. Most exchanges charge about 1% for transactions, but some can charge as much as 5%.
Transaction speeds are important to users
This is a major factor in people's willingness to use certain currencies. If speeds are too slow, many people will look for a faster option. Speed is also an indication of any given currency's efficiency. 
Security is critical
Naturally, this should be a top priority. If you don't create a system that is fully secure and somehow information ends up getting breached, it will be the end of you. So you'll need to fully understand what this means. When you create smart contracts, you'll want to be absolutely sure that they aren't susceptible to hacking.
If you think you are prepared to deal with all of the risks and requirements of creating and starting your own crypto, go ahead and give it a shot. Just remember to keep on top of it at all times, be prepared to deal with whatever issues might arise, and keep track of where other currencies are heading so that you can stay ahead of the game as much as possible. 
Follow Techiemag for more!