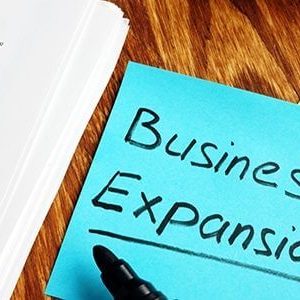 Starting a business is such a major hurdle that you likely don't even think about what comes after. When all the hard work of setting up shop is done, there are months or even years spent building a steady income stream. Once you have enough customers, though, it's important to think about how you can systematically scale your business. Growth should be done in stages in order to be sustainable. This means you have to think ahead and decide what direction you want to take your company rather than expecting it to simply evolve on its own. To help you scale your business, here are four ways to expand without risking your current stability.
Consider Getting a Fleet
Owning your own fleet can drastically improve your delivery times, but they are not easy to manage without a plan. Owned fleets are a big responsibility, even if they only consist of a few trucks. However, if you are interested in gaining more control over your products' delivery and possibly reducing shipment times, this could be a viable option for business expansion. As you begin to research, think about what type of vehicles would be best for your business. You should also look into more technical aspects of fleet operations. A fleet manager's guide to dashcams with GPS tracking can help you get a better handle on how GPS tracking works and why it's useful for your business.
Expand Your Current Services into New Niches
If you are already great at offering a particular type of service to one industry, you might consider broadening your horizons. This strategy is most effective when you choose niches that are distinct but share commonalities. For example, a small marketing agency that specializes in restaurants may consider offering its services to bars, catering companies, or coffee houses. This allows you to become a specialist in hospitality marketing on a small scale while gradually taking on more clients.
Look at Your Competitors' Offerings and Beat Them
There's always something to learn from the competition. You may not be able to offer something on the same scale as your top competitors, but you can match them in your own way. Growth can happen even if it is scaled back to suit your current business structure. Identify the core areas you tend to lose clients and figure out ways to win them over. You may start to bundle offers, lower your rates slightly on certain services or expand the variation of your product line.
Ask Customers What They'd Like to See
Your satisfied customers are the best source of feedback when it comes to growing your business. Send out a survey and ask them what they'd like to see next from your company. These effective mapping plans can give you a springboard for ideas on new products or services that match an existing demand. Sometimes, growth development feels like a shot in the dark, but it doesn't have to be. Leveraging consumer loyalty and ideas can bring forth profitable changes that help you expand sustainably.
Follow Techiemag for more!