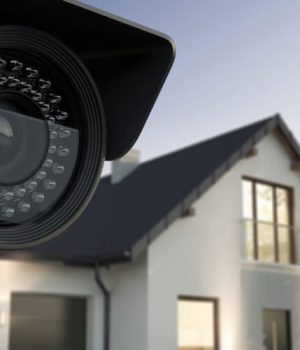 There are hundreds of home security choices to select from, ranging from large national companies with numerous monitoring centers to DIY systems you can monitor from your smart device. The finest home security system keeps you and your family safe and secure without draining your bank account or adding unnecessary complexity to your life. It's a difficult decision.
Home Security Features
Asking this question can help you narrow down your options for a home security system. Do you want a baby monitor or a nanny cam for your children? More than just deterrence, home security systems help keep your family and possessions safe. When your children come home from school or when your Amazon delivery arrives, they may speak with them.
What you intend to accomplish with your system will determine the appropriate equipment bundle, financing plan, and features for you. Home automation, security equipment, and environmental monitoring are the three major kinds of security system packages available on today's market.
1. Smart Home Automation
Smart technology adapts to the schedule and preferences of your family. When you're away from home, home automation can keep the lights on and allow the dog walker in.
2. Security Equipment
If you're concerned about theft, burglary, or vandalism, alarm installer insurance,  traditional home security equipment like burglar alarms, glass break detectors, and exterior cameras may assist.
3. Environmental Monitoring
Smoke alarms, pipe freeze detectors, and leak detectors are all examples of this kind of equipment. Devices in this category are ideal for those with older houses, such as those with elderly family members.
Common Home Security Equipment And Features 
We compiled a list of the most common pieces of security system equipment. It's important to keep your objectives in mind while looking through product bundles from security providers since they prefer to bundle devices differently. Almost all security companies sell the following items and services.
1. Video Doorbell
What it does:
Video doorbells keep track of who comes to your door and allow you to communicate with them through your smartphone.
What it's good for:
Get in touch with the mailman, keep solicitors at bay, greet visitors, and catch package thieves with your doorbell camera!
2. Nanny Camera
What it does:
Nanny cams keep an eye on nurseries, children's rooms, and the people who take care of the children.
What it's good for:
When you're gone from home, check in on your nanny or babysitter with your nanny cam.
3. Spotlight Camera
What it does:
When it detects movement, a spotlight camera captures footage and illuminates the space around it.
What it's good for: 
With the help of a spotlight camera, you can keep an eye out for burglars, fend off inquisitive animals, and even capture naughty teens red-handed.
4. Panic Pendant
What it does:
Emergency services may be reached more quickly when people are wearing panic pendants.
What it's good for:
In the event of an emergency, give the elderly or disabled person a panic necklace to wear.
5. Wireless Monitoring
What it does:
Wireless monitoring utilizes radio signals to link equipment in your house, enabling the sensors to transmit notifications to the monitoring station. A push notice or a phone call to the monitoring center is sent as a consequence of this.
Professional vs. Self Installation
Cellular technology has lately been included in security systems, making the installation process simpler than in the past. Professional and self-installed systems both have advantages and disadvantages.
The cost of professional installation may be high, but you won't have to do any of the legwork yourself. Several home security providers, such as Vivint and ADT, offer free consultations. You'll be able to speak with a real person about your security objectives, budget, and timeline. Additionally, these experts provide product package bundling and a wealth of industry knowledge, so you can relax.
SimpliSafe and Frontpoint are examples of DIY systems that are delivered pre-programmed and ready to use. These systems may not be as feature-rich as those that are set up by professionals.
For those with smaller dwellings, they're a fantastic option. Most of the equipment for these systems adheres to your walls, doors, and windows, making installation a snap.
Security System Size
For a DIY or professionally built system, you'll need enough equipment to suit your home's electrical needs and requirements. Apartment security systems, for example, may benefit from using fewer sensors in general. Systems like Vivint have professional installers who can suggest the appropriate package and add-ons for bigger residences. Just be sure to install sensors or cameras at all of your home's entrances and exits, as well as any other safety devices to keep your children, pets, and the rest of your family safe. Incorporating sensors into window wells and basement entrances, for example, may increase safety.
Security System Costs
It's easy to prioritize the price tag above the quality of the equipment, but if you focus on the quality first, the appropriate pricing will be apparent. In all, there are various services and pricing offered by our preferred home security systems, each with its own set of benefits and drawbacks. Even if you're on a tight budget, you shouldn't sacrifice security in the process.
When you check your spending plan, you'll see that there are a handful of one-time and recurring costs. The majority of security systems charge a monthly monitoring fee in addition to a one-time installation fee. There are home monitoring systems like Nest Secure that do not charge a monthly subscription, but the initial investment is more.
How Much Does A Security System Cost?
Professional monitoring services cost on average $32 a month, but prices may be as little as $5 a month or as much as $65 a month, depending on the company you select.
Follow Techiemag for more!