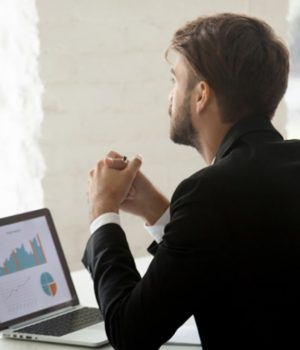 Any business, whether large or small, requires file transfer for a seamless business operation. Data exchange is important to ensure consistency and efficiency in various marketing, customer service, shipping, sales, and payment processes.  
Depending on the nature of the enterprise, some file exchanges require bigger volumes and more protection. Hence, the need for managed file transfer services. But does every business need it? This article provides some of the reasons why businesses need managed file transfer services to stay protected.    
The Difference Between Simple File Transfer vs Managed File Transfer
Organizations have long relied on File Transfer Protocol (FTP) to copy and move files from one device to another. The most common method included plugging in external paraphernalia to the computer such as a Universal Serial Bus (USB), and having FTP servers to store, access, and transfer data. 
The method has Secure Shell (SSH) and Secure Socket Layer (SSL), which are responsible for data security. These two protocols are involved in either being responsible for authentication and encryption, making data safe and private.       
With today's advanced security threats, a simple FTP may no longer be sufficient. For more secure business communication, the recently-released managed file transfer (MFT) solutions were created. This protocol has been strengthened to address the shortcomings of the simple FTP, and more layers have been added to classify specific data. This means more stringent security protocols and better compliance with handling secure and confidential information.    
Why A Managed File Transfer Is Important
With so many people working from home these days, business efficiency can only be achieved by having a strong internet connection and a robust file transfer system. For enterprises to run smoothly, files and records such as employee forms, invoices, medical reimbursements, among other documents, are sent on a regular basis.  
Unfortunately, without the use of a managed file transfer solution, businesses may face the following problems:      
Files are sent without encryption and are therefore less secure.

The Information Technology (IT) team can't manage the files' cycle, so critical information may be lost along the way.  

There's no means to audit the file transfer process. This means you can't determine who received, copied, and distributed which files and when.  

Without a proper data classification system in place, important files can't be archived. 

Files may not be covered by data loss prevention systems, meaning they can't be recovered.   
The above problems can make your files at risk of security breaches and data loss. Data privacy issues are so important these days that your business can get sued for mishandling specific client information.  
If you don't want any of these to happen to your business, check out this link: https://www.goanywhere.com/.
7 Reasons Every Business Needs MFT
To prevent problems in data handling and security breaches, businesses need to have a managed file transfer system that ensures integrity in data transfer, storage, and handling—in both internal or external settings.  
Below are the most compelling reasons why your business needs MFT: 
Better Security-

An MFT uses advanced security protocols to allow encryption while the data is stored in the server and even while it's in transit or being transferred. This is critical as some IT experts presume that cyberattacks can happen as you're moving or transferring files. This system is capable of

making your data harder to find online;

making your information less attractive to cyber attackers.
Ensures Regulatory Compliance-

Because of more stringent and layered security processes, an MFT allows businesses and organizations to enhance their compliance to legal and business demands relative to handling clients and other sensitive information.  
Two of the most common data regulatory requirements in select industries come from the payment Cars Industry Data Security Standards (PCI DSS) and the Health Insurance Portability and Accountability Act (HIPAA). These laws require strict observance of information handling—all from storing, encrypting, and processing data and information. An MFT can meet these requirements with ease.
Enhances Control-

With an MFT, the owner or data administrator has full control over what goes on with the files. For instance, the expiration, archiving, access rights, recipient groups, among other elements, can be fully controlled. This allows owners to have the capacity to decide which files to keep and who is allowed access.
Businesses that keep sensitive client information like the healthcare sector, for instance, have a heavy data protection responsibility. To allow confidentiality of medical information at all times, enterprises should deploy MFT to prevent data breaches and leaks. In the event of internal issues, an organization could easily conduct an audit to see how the leak happened. A more resilient data handling protocol should then be put in place. This is also true in data breaches caused by external threats such as cyberhacking.            
Higher Compatibility-

Apart from addressing the shortcomings of conventional and simple FTP, its enhanced counterpart also has features that make it highly compatible with other technologies. There's so much information being traded from server to server or person to person on a daily basis, and from diverse systems. 
More than data from a computer, information exchanges may be done from one device to another, for instance through artificial intelligence, cloud servers, and the Internet of Things (IoT). For instance, when a patient uses a smartwatch to relay relevant health information to the physician, an MFT ensures that the information is kept secure, as required by HIPAA regulations.      
Seamless Integration with Business Workflows-

Most MFT solutions are created to be flexible enough to get integrated with your current workflow. An MFT typically does not have strict software restrictions in order to be used internally and externally. For instance, if your business workflow includes sending out purchase orders to clients, an MFT will not interfere with this process and will allow you to view and store the documents as is.            



Meets Bigger Data Demands – In previous years, file transfer was basically restricted to specific sizes; measured in either; kilobytes (kB) or megabytes (MB). These days, the amount of data being exchanged on a daily basis come from various end-points. They also require bigger storage spaces, being that they're no longer limited to documents and low-resolution images. To help your business, an MFT is capable of facilitating file transfers from anywhere in the world and in whichever file size at faster rates.  
Better File Backup

– MFT allows businesses to manage their files, including the creation of backups. This contingency is highly critical in cases of data breaches, corruption, cyberattacks, and natural disasters.   
Without data back-ups, businesses will spend countless days re-building their data from scratch. This means long downtimes that severely impact productivity and operations.  
To Wrap Up
All business organizations require file exchange in-office or with external contacts such as suppliers, customers, and other partners. An efficient MFT solution provides these enterprises with a strong file transfer system for better compliance, security, and data loss prevention.  
Businesses may not realize it, but an insecure file system can harm corporate reputation in many ways. If not a lawsuit, an enterprise may find its credibility severely impaired by questionable file and information handling.    
 Follow Techiemag for more!