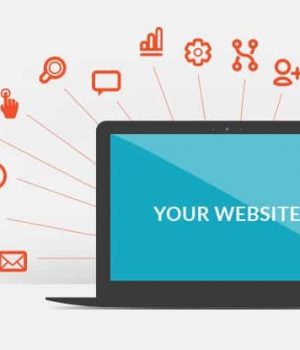 Before digital technology, people used to leave their homes and congregate wherever the stores were. In ancient times, the market was in the village centre. More recently, shoppers flocked to the mall, suburban plazas, or downtown shopping centres.
Today's world of apps makes shopping easier, faster, more affordable, and secure. Consider how online marketplaces are benefiting consumers around the world:
Connect with Providers Faster
Many utilize online platforms to identify the provider or product that can best meet their needs, whether the match is provided by the platform or via esteemed search parameters. Take for example Uber, who connects you with a driver immediately. Or AIRBNB who connects you with the right vacation rental.
Another great example of this exchange is Nobul, an online real estate marketplace founded by Regan McGee. Nobul takes the pain out of the home buying process by pairing you with the ideal agent in less time. After all, buying a home is not like any other purchase. The property must fit lifestyle and economic goals. The stakes are high, so you need an agent who understands your needs and has experience delivering for buyers in your position.
Here's how it works:
The buyer describes what they're looking for and lists their budget. Then, vetted and verified real estate agents vie to represent them and flood their inboxes with messages and offers. The buyer can compare their profiles to see whose services, fees, and experiences line up with their needs.
Millennial homebuyers tend to value agents offering low fees, while more seasoned homebuyers need an agent experienced in locking down high-end real estate. There's no universal or pre-determined answer — online marketplaces flex quickly and easily to user needs. 
Saving Money
Online marketplaces aren't just trendy or gimmicky. To provide genuine value, they need to lower the cost for users. On Nobul, agents need to compete to represent a homebuyer, incentivizing them to offer additional free services or cash back.
Given the rising cost of housing in North America over the past few years, it's hard to think of a better time for a discount. Buying a home is usually the most expensive thing you'll ever buy. Whatever the cost of local real estate where you live, online marketplaces make it more affordable.
Transparent and Secure
Nothing in life is ever totally risk-free. Physical marketplaces have security risks, like pickpockets. If you're a modern business leader, be mindful of the various digital threats on your users' radars. You need to keep them safe and ensure they feel safe.
Nobul, for one, maintains a firewall between the user's contact information and the real estate agents. The agents never get the user's phone number, address, or email address. They stay closely connected with homebuyers through the app itself, facilitating streamlined contact and the sharing of pictures or listings.
Such an arrangement ensures homebuyers and agents get all the benefits of digital connections without any potential privacy or security risks. 
Online marketplaces are here to stay. Company websites have evolved into full-blown digital storefronts, while entire sectors have shifted onto apps. Business leaders must provide the best online marketplace possible, which means a simpler, more streamlined, and affordable experience. Do that, and both the company and consumers will be considerably happier.
Follow Techiemag for more!