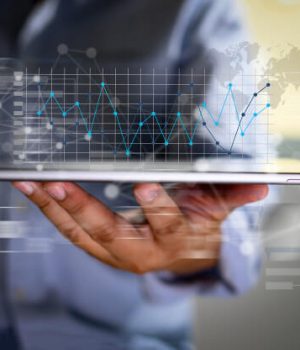 Changes over the past decades in digital technology and consumer behavior are having an impact across the economy. Industries from travel to food delivery to banking look much different today than they did even fifteen or twenty years ago.
Now that consumers are used to having access to everything online all the time, they're taking those new behaviors to other industries that have been tougher to change. Meanwhile, a handful of industry mavericks are rising to meet those demands, leading the digital transformation of real estate.
Those in the market to buy a home can take advantage of the latest digital tools to help them along the way. Consumer behaviors have evolved, and a handful of industry leaders have met those demands with the technology consumers expect in this day and age.
Advanced Analytics and Property Matching
Searching for properties online is hardly new, but the real estate industry has shown a growing appetite for big data and AI-supported analytics. Real estate companies are increasingly scraping data sets from online sources to better predict markets and make more informed investment decisions.
The same technology can help home buyers, sellers, and real estate investors. There is an incredible amount of data related to the real estate market, including quality of living factors in a particular neighborhood and market factors that may help buyers and sellers time their plans to learn more about eXp.
AI-supported property matching software can comb through hundreds of parameters at once. They provide prospective buyers with more information than they've ever been able to access before. It's leading the way for buyers who aim to make more informed decisions, realtors who want to better serve their clients, and investors seeking the best possible returns.
A New Way to Find Realtors
Finding a real estate agent can feel overwhelming, especially for first-time buyers. There is a lot that new buyers don't know about the process, including what to expect from their agent and where their fee is coming from. Many first-time buyers believe the seller is responsible for paying the entire commission earned by realtors without realizing how that fee is structured into property prices.
A new digital platform called Nobul is changing that. It's a digital marketplace where realtors send prospective clients proposals about their fees and services, and consumers can read verified reviews of realtors.
It's caused a sea-change as far as the industry is concerned. Speaking to Digital Connect Magazine, Founder and CEO Regan McGee explained how the platform is driving real estate's digital transformation:
"For so long, the real estate industry has been in the dark ages. But finally we're stepping into the light and seeing that business can be conducted much faster and better using these digital tools and techniques that are commonplace in other industries."
The Digital Revolution in Mortgage Lending
Digital mortgage lending is taking on one of the biggest elements of the banking sector. Digital mortgages are essentially mortgages which buyers can get entirely online. Digital lending firms seek to automate more of the process, reducing the fees they have to pay and the amount of time they have to wait.
Borrowers want a smoother, more seamless lending process, and digital mortgages are beginning to provide it.
Consumers increasingly want more control in the homebuying process. Digital transformation is putting that control in their hands. As consumer behavior shifts, digital innovators are rising up to meet their needs.
Follow Techiemag for more!